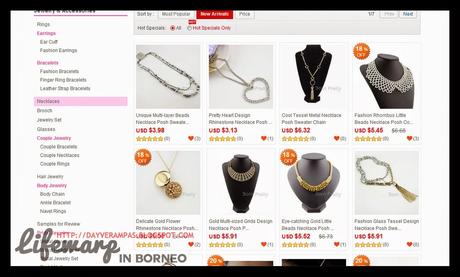 Who doesn't love statement necklace? I always love to pair up with my dresses - casual or formal. It really gives me that so-called 'confidence'. LOL! Today I'd love to share with you some of these awesome statement necklace from Born Pretty Store. They look perfect for your casual looks! Anyway, here's my Top 3 Statement Necklace (which I am surely going to order from Born Pretty Store real soon!).
#2: Celebrity Inspired Link Necklace
Kim Kardashian, Jennifer Lopez, Rihanna, Beyonce, Rosie Huntington-Whiteley, and Amber Rose have been spotted wearing this style piece. These are some celebrity-inspired link necklace which you must have in your jewellery box. This statement necklace can be paired with just about anything - a sexy short dress, skinny jeans, and leather jacket. Click on the links below to get a peek on the necklace.