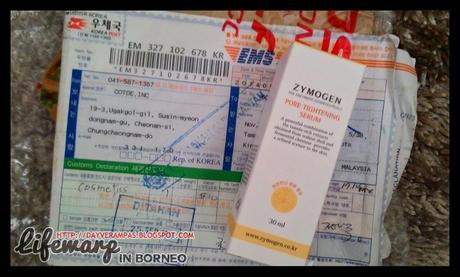 I received this free gift from Cotde Korea about three (3) weeks ago, and I've been using it for about two (2) weeks now. First of all, I would love to thank Cotde Korea for this wonderful gift. It's a wonderful gift indeed. I've never heard about Zymogen product before and it's an honour to receive this from Cotde. As promised, I'm going to review on Zymogen Pore Tightening Serum, and Cotde Korea (too!).
Cotde Korea is a gold winner for 'Alternative Medicine' at the INPEX 2005 which was held in Pittsburgh, USA for its patented cosmetics composite from which vitamin C is immediately produced. The company produces natural and organic skin cares in safe and highly efficient manner. What's more? The Zymogen brand revolves around Fermentation and Enzyme Cosmetics. Cotde Korea uses organic plants which are cultivated in Jeju Island as their main ingredients in producing all Cotde's cosmetics. You can be rest assured with the safety of Cotde's products!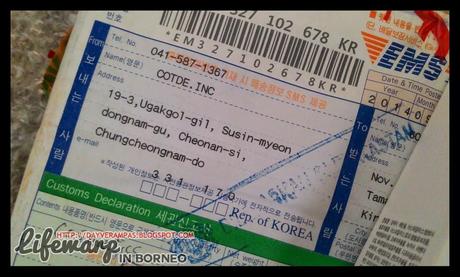 The package clearly stated that it's delivered all the way from Korea, via EMS. Great packaging, Cotde! I'm very impressed with the package as the item is delivered safely. I won't hesitate to place order from Cotde Korea as it's a genuine online shop that really delivers products to the customers. At least they are doing real business, not a scam one which you'd never receive your orders after you've made the payment. Read my bad experience with this online shop here.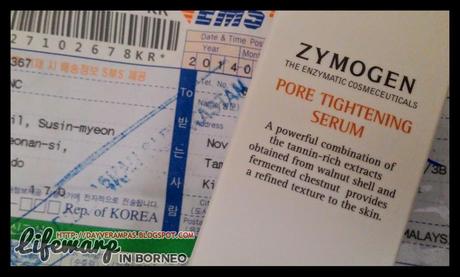 Zymogen Pore Tightening Serum 30ml
Zymogen Pore Tightening Serum contains natural tannins from walnut husks. It also contains other natural oil which is helpful for calming and soothing skin. The best way to keep your oily skin neat and clean is to always leaves your oily T-zone neat and hydrated.
Tannins when applied on skin have its own power to tighten pores. With natural and fresh tannins from Korean walnut, it works best for your effective pore treatment. Daily use of this product dramatically reduces oil on your skin and keeps it clean without troubles. Also contains other natural ingredients, chamomile and green tea extracts and so on, good for your blemished skin.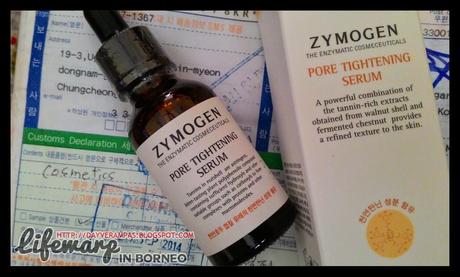 The Zymogen Pore Tightening Serum delivers dramatic pore tightening feeling after use. Always leaves your skin neat and clean without being oily. This product also contains other natural oils extracted from green tea, and chamomile. Best for your skin relaxing, calming and younger looking skin!
Apply an adequate amount of serum after washing your face.
Gently massage in circular motion until the serum is fully absorbed. Focus on the area where you need extra care for pores tightening.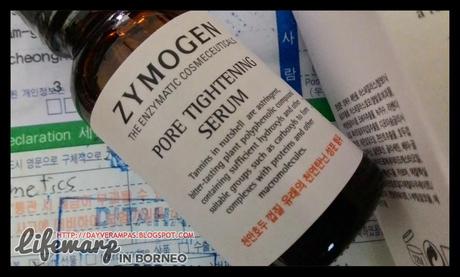 Water, Alcohol, Butylene Glycol, PEG-60 Hydrogenated Castor Oil, Salix Alba (Willow) Bark Extract, Beta-Glucan, Propylene Glycol, Carbomer, Arginine, Camellia Sinensis Leaf Extract, Ammonium Acryloyldimethyltaurate/VP Copolymer, Allantoin, Lavandula Angustifolia (Lavender) Oil, Dipotassium Glycyrrhizate, Citrus Medica Limonum (Lemon) Peel Oil, Menthyl Lactate, Mentha Haplocalix Extract, Juglans Regia (Walnut) Shell Extract, Rhus Javanica Extract, Hamamelis Virginiana (Witch Hazel) Leaf Extract, Chamomilla Recutita (Matricaria) Flower Extract, Nelumbo Nucifera Leaf Extract, 1,2-Hexanediol, Sorbitol, Phenoxyethanol, Methylparaben.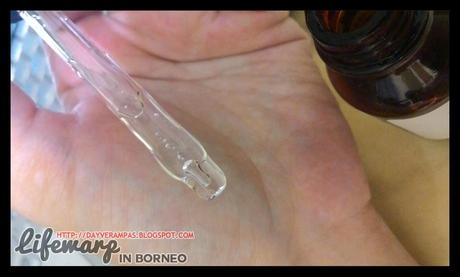 The Zymogen product line revolves around fermentation and enzyme cosmetics. The serum comes with a dropper. This serum seems more appealing to me as it absorbed easily leaving my skin feels smooth, while it provides lifting and firming properties that improve my skin's elasticity. I've been using it for two (2) weeks now, and I must say that it really delivers the result that I am looking for.
The serum has a thick consistency, and it feels very light after every application. I usually apply it before going to bed. No strong fragrance. My skin feels slightly tighten after every application. Constant application is needed for a visible result - That's why I only make a review after 2 weeks of using this serum. The proof?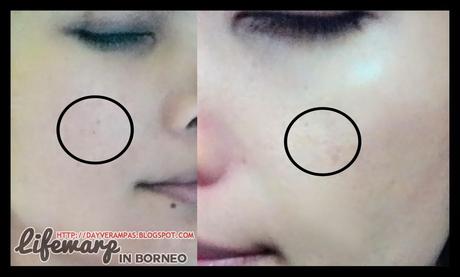 I actually have a few dark spots (and enlarged pores) on my cheeks before using Zymogen Pores Tightening Serum. I usually apply the serum together with Etude House Collagen Moistfull Emulsion. I'm pretty amazed with the visible result even though I'm using different brands for my skincare routine. My pores are tightened! It doesn't give me any breakouts as I have a sensitive skin.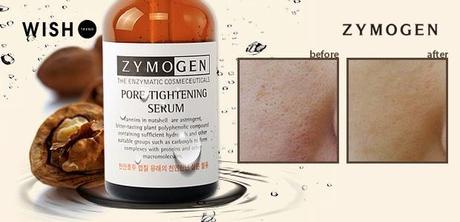 I'd recommend this Zymogen Pore Tightening Serum as it delivers the result which can be seen as early as 14 days (or 2 weeks). I even applied this on my hubby's face (because he has more enlarged pores than mine!). It really helps tightening his pores, anyway! He's very reluctant to have his photos to be taken. :(
Last but not least, I would love to thank Cotde for this great product and I'm going to continue using it (and post the result again!).