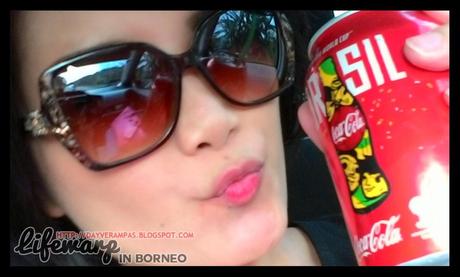 The giveaway craze started off when I saw my former high school mates' posts on Facebook where they take photos of the things that they have won from some giveaway contests (they also got themselves freebies and samples from big big companies). I found it's pretty interesting that I asked them (Loretta, Nyet Sang, Julie G, Cherry Ting, etc) about it, and how can I get these freebies. The rest of the story? We end up tagging, and flooding our Facebook timeline with these giveaways, trying our lucks to win some of them. :)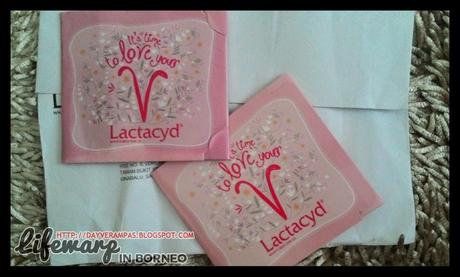 Reason #1: ...because I never thought I'm that lucky!
My intention to join the giveaways was to try out my luck as I've never won anything from any giveaways prior this. I never expected it to turn out to be this fun, anyway. I receive freebies, samples, and giveaway items almost every week, and then I found out that I'd better blog about all the things that I got from these giveaways. Mr. Hubby also encourages me to blog about the things that I got from these giveaways. Thank you, dear. :)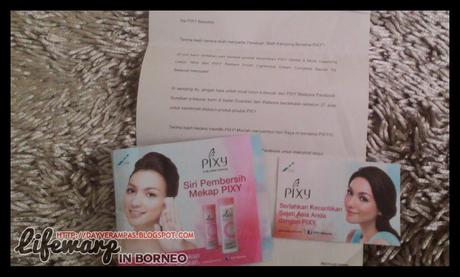 Reason #2: ...because I'm surrounded with good friends.
Nevertheless, I also received few negative feedbacks from a few people. Some of them say that I was just flooding my timeline with nonsensical things. Perhaps they thought it was impossible to win those giveaways. Yet, I'm grateful that my friends have always tagged me with interesting giveaways, and even support each others. I feel really blessed to be surrounded with these people.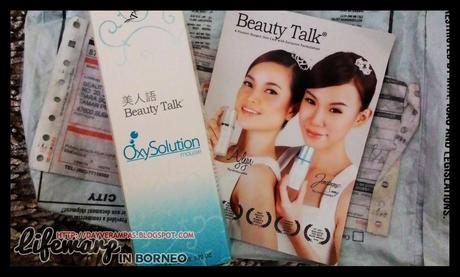 Reason #3: ...I need materials to keep my blog updated.
These giveaways have provided me with latest items which I can try, and write a review about the products. I have also made some friends who share the same passion as mine (and my fellow former schoolmates). It's pretty challenging because I need to improve the way I write my blog, examine the product's features that I need to put here, and I need to improve my English (I'm aware that I have problems with my grammar, anyway).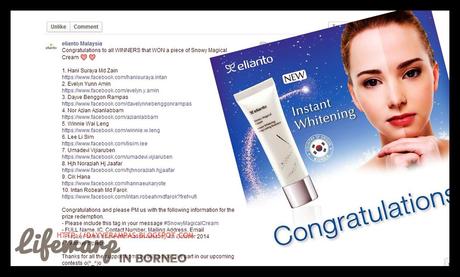 Reason #4: ...Marketing Strategy
Why do these people opt for giveaway? It's because they are looking for us to do the 'marketing' for them. It's pretty hard to gain more followers and reach the targeted market without this kind of marketing strategy. Would you go 'like' a page if you didn't find anything that might catch your interest? The giveaway is another marketing strategies that would help the businesses to reach their targeted customers. When you got something from their giveaway, then it's your responsibility to tell your friends, and family what you got. At least you don't have to listen them nagging because you spend so much time flooding your Facebook timeline just to win yourself a giveaway (but you ended up win nothing).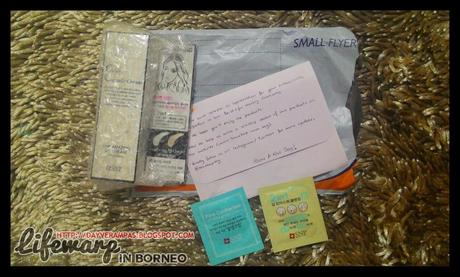 Reason #5: ...Sharing is Caring
I've always posted the things that I won on my Facebook, Blog, Instagram, and Twitter. Enough to inform the host of giveaways that I have received their gifts. It's also an act of gratitude and appreciation, anyway. I don't think it's wrong to boast or show-off what you have won. I believe in sharing is an act of gratitude, and such act would lead to having more chances to grab next giveaways (or ended up being sponsored by people who would love you to write about their products, etc.).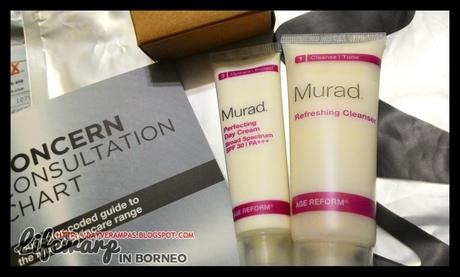 ...Apart from those 5 reasons mentioned earlier, I can always get new things on my make-up table. It feels great when sharing these items with my hubby. I feel proud when he gets compliments lately. Bini dia jaga muka dia bah...
Till then. Have a great day ahead! :)