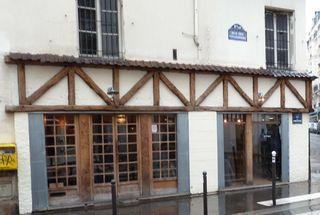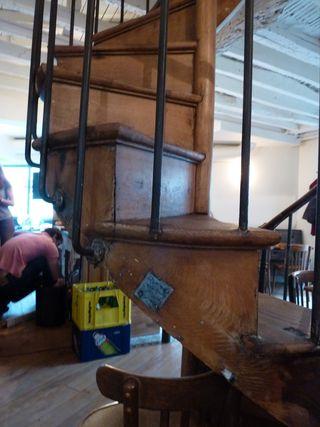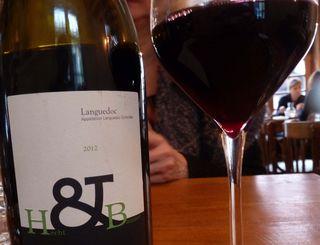 5.4 Les Vinaigriers, 42, rue des Vinaigriers in the 10th, 01.46.07.97.12, closed Sundays and Mondays, has been open about a month.  "How do you find these places," I'm asked.  Well one way is that trusted friends, like my ex-co-host at the food website that cannot be named, touted me onto this place about 10 days ago which is/was not far from the flat she just left.  Last week, I drifted by after my fine lunch at the Petit Mathieu down the street and liked the cut of its jib.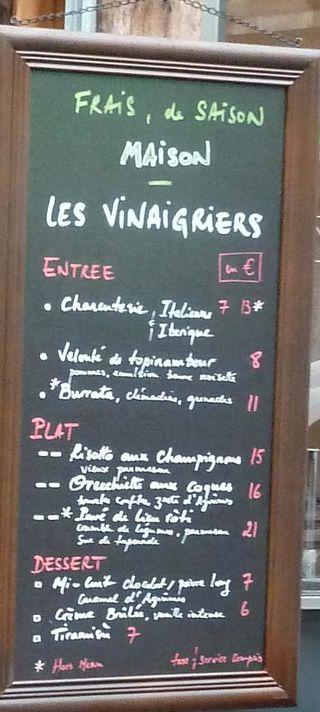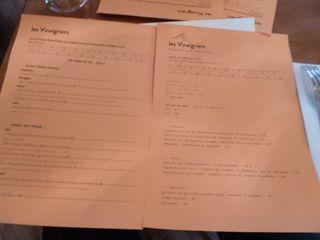 So, I asked my friend from the quartier, who writes/blogs about food, restaurants and art, to come.  Outside it looks like an decrepit old auberge; but once inside, I was wowed by the circular stair, packed room and reasonable prices.  And the beautiful, friendly, attentive young couple who run the joint.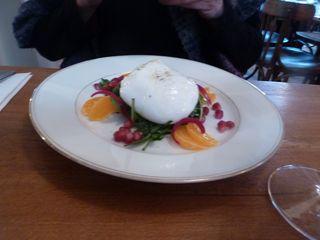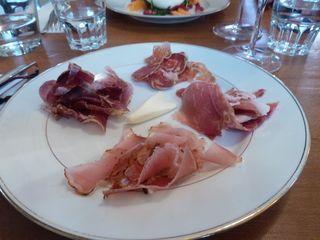 I took one look and figured "Doc says you're gonna die."  Nothing really appealed to me.  Burrata with, of all things, clementines, charcuterie from Italy and Spain or Jerusalem artichoke soup.  Boring!  Mushroom risotto, pasta with coques or lieu noir; boring and too Italian.  Aie!  But my friend had the buratta, which without the clementines was fine and my platter of charcuterie was Extra-Prima.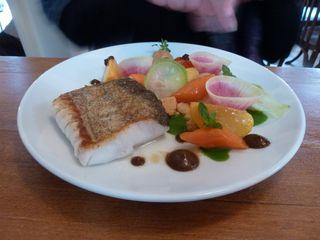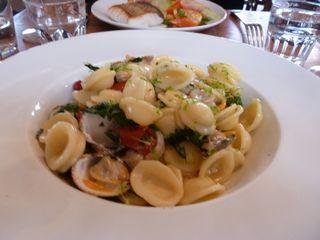 Then she ordered the lieu noir with a ton of vegetables which was/were very good and I had orchiette with coques in butter and parsely - the coques of which I carefully picked out and relished, the pasta of which I left - in retrospect I should have asked for the coques alone, screw the chef's feelings.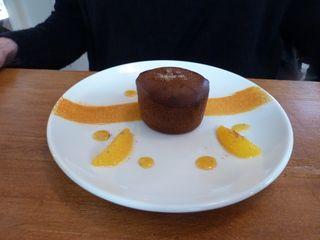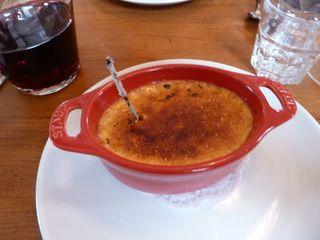 For desserts we had the chocolate-pepper mi-cuit and vanilla creme brulee, both more than acceptable.
Our bill, with a bottle and half of wine (there are 50 cl carafes for 10 E), no bottled water and 2 coffees, was 101 E.
Go?  If you live or are staying by the Canal, this is well worth a visit - is it worth schlepping across town for, I think not.