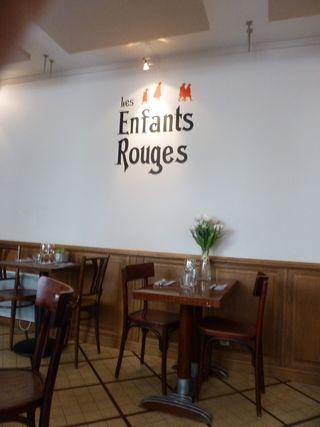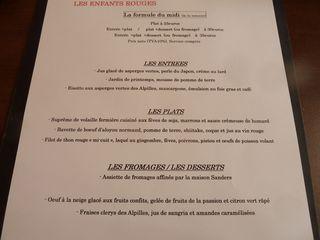 Les Enfants Rouges, 9, rue de Beauce in the 3rd, 01.48.87.80.61, now closed just Tuesdays and Wednesday lunch (Metro: Filles du Calvaire) is one of the few places in the Marais that I truly rave about: the friendly Chef Dai Shinozuka and his equally charming wife Tomoko really put on a show.  The menu changes a lot, which is a good sign for me and today was no exception (not shown were the two specials; an egg with morels and sweetbreads with morels).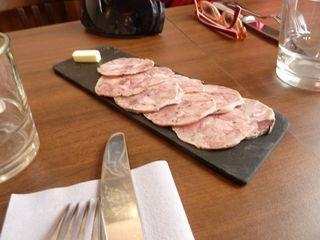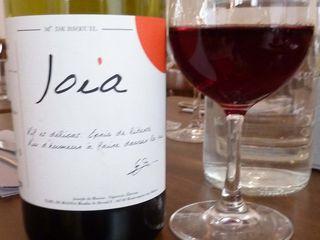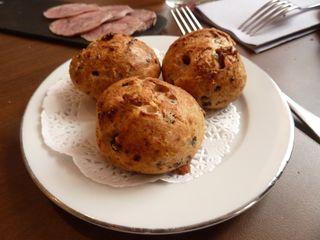 The chef started us off with some charcuterie and fougasses with black olives and anchovies and we ordered up a Languedoc to accompany them.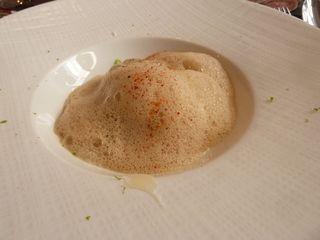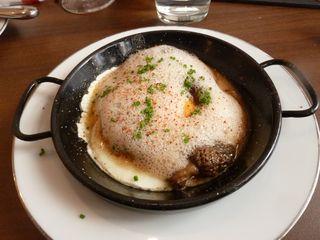 Our oldest ex-pat friend who's lived in the Marais since graduate school had asparagus, tapioca and bacon cream and I had the special - the egg with morels and their fluffy sauce.  Both superb.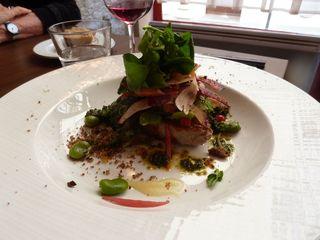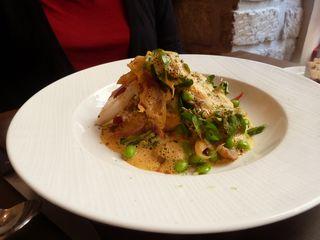 Then our friend had the chicken with (of all things) a lobster sauce with soy beans and chestnut bits; Colette had the mi-cuit red tuna, lacquered with ginger and beans, pepper, pistou and fish eggs; and I had the other special - the sweetbreads with morels and sauce (unpictured for some reason).  All were superb, but that's what you expect here.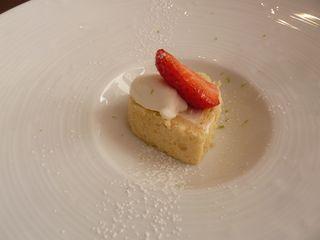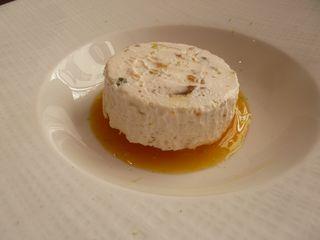 As a pre-dessert, the chef sent out some smaller portions of his sponge cake with strawberries and as dessert Colette and I shared the oeufs a la neige with dried fruit in a passion fruit and lime jelly/sauce.
Our bill, with a bottle and glass of wine, no bottled water and three coffees, was 156 for 3, thus 104 E a couple.  What a price/quality ratio?  Cannot do better in town.