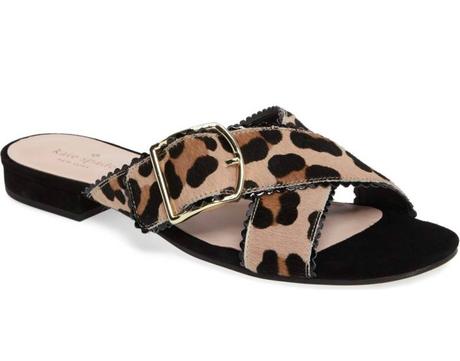 Leopard Print As A Year-Round Neutral?
Once upon a time, there were "rules" about which materials and finishes were appropriate for each season. Patent leather was for spring and summer only. Suedes and velvets were for fall and winter. White and floral prints: spring/summer. And leopard print tended to be relegated to fall and winter. But in the last few years, those old rules have flown out the window (especially with regard to accessories), and it's liberating!
Above: crisscross slide sandals. I'd wear these with a casual jeans-and-a-tee look, but they'd work equally well with a light or bright sundress, or white summer pants.
I consider leopard print a neutral, but one that in small doses can really punch up a simple outfit, as my favorite leopard clutch does here.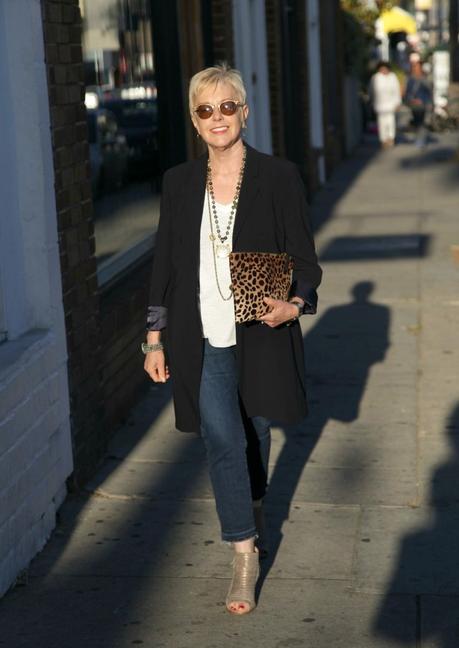 I have a couple of pairs of leopard footwear that I wear during the cooler months. Lately I've been on the lookout for some leopard print sandals or mules for warm weather wear.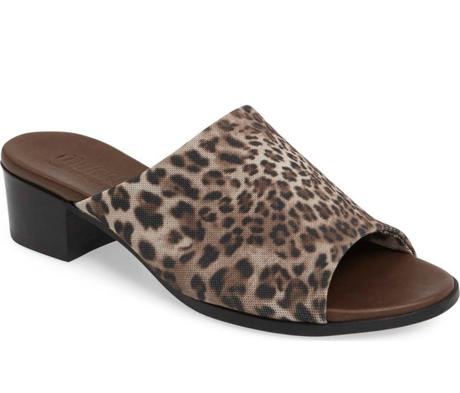 The print on these slide sandals is subtle and on the cooler side if that better suits your coloring and wardrobe. They're offered in a variety of widths from extra Narrow to Wide.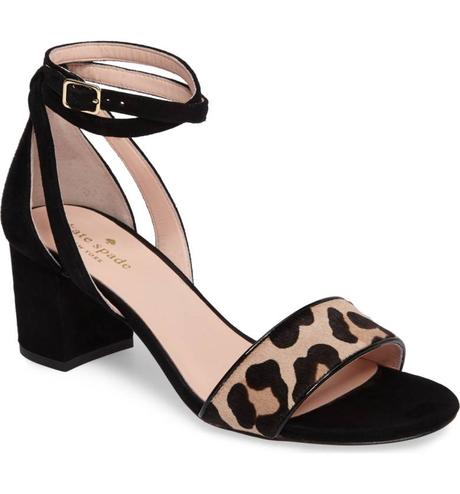 These heeled ankle-strap sandals would work with both casual and more dressy outfits. I like this print, both the color and size. Just enough to "pop."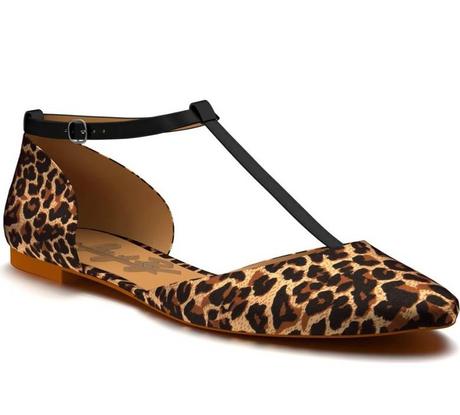 If you prefer something with a closed toe, here's a cute t-strap flat. These are also available in a range of widths from Narrow to Wide.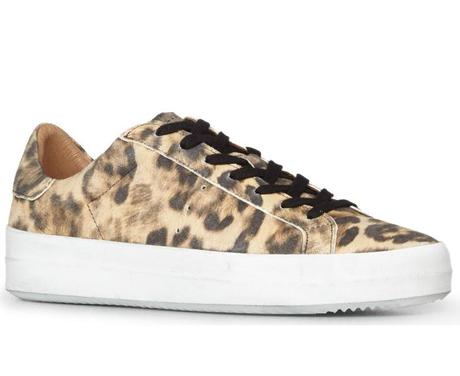 Or a sneaker, maybe? These are cool!
And if you like the look of my leopard clutch, but prefer something with a strap…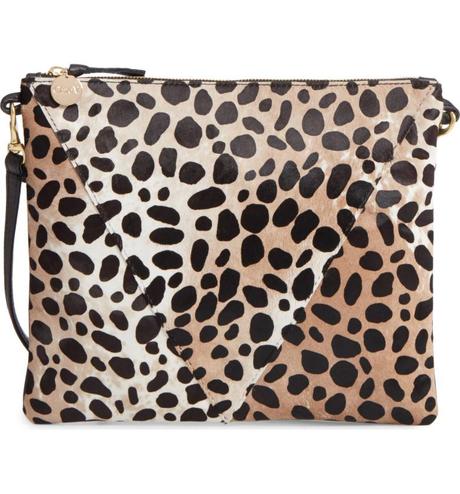 Here you go!  That strap is also removable in case you want to carry in hand.
I love my leopard, but do still believe that a little goes a long way. I tend to stick to one animal print at a time. Do you have summer accessories that feature leopard or other animal prints?
Seeing Spots…

Turn on your JavaScript to view content
Let's Get Social…
You can follow me on Pinterest HERE.
Facebook HERE.
And Instagram HERE.