Hi Ladies!
I'm in Leopard's Love!
I found this fabulous leopard faux fur this week at the Salvation Army !
$12 - Isn't a deal or what?
I was looking for one of those gorgeous specimen of a coat for a while now
I have seen many on line, but the cost of shipping could be as expensive as the coat!
Plus being auctioned on E-Bay my chances to get  it at a reasonable price or just winning was almost nil!
So like any thrift addict determine to get the coveted item
I relied on patience
Those who wait always gets what she wants
Plus being at the thrift shops every day helps too!
I got my man,  i need my leopard coat!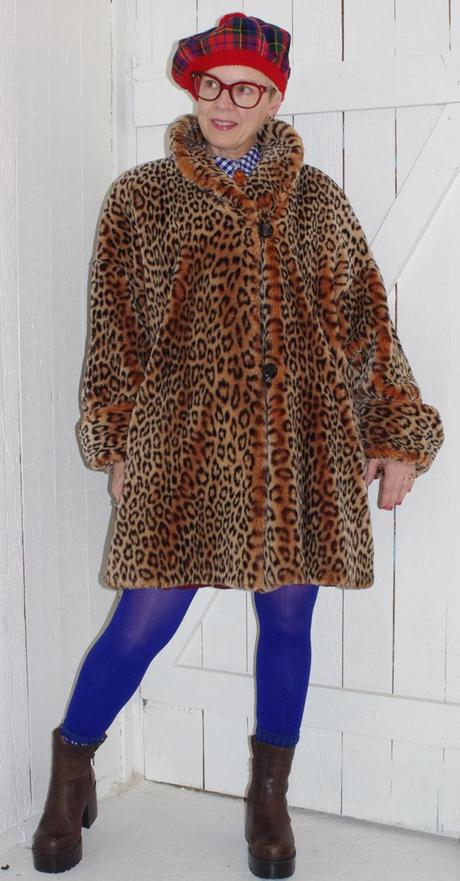 I also found this cute plaid beret this week
Perfect with the coat
I was +++++Visible in M
ontreal's streets
Got a  -  A good day to you Miss! And tons of smiles!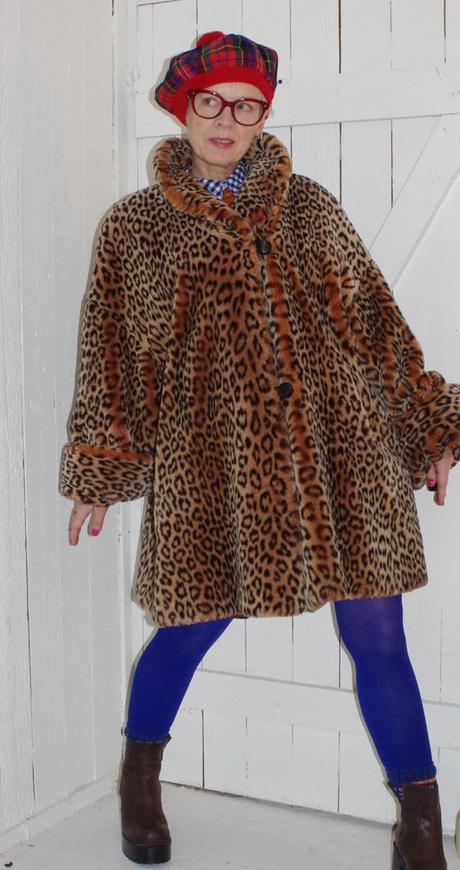 My Mom will be so jealous!
She also has Leopard's Love!
  Who is not in Leopard's Love let me ask you?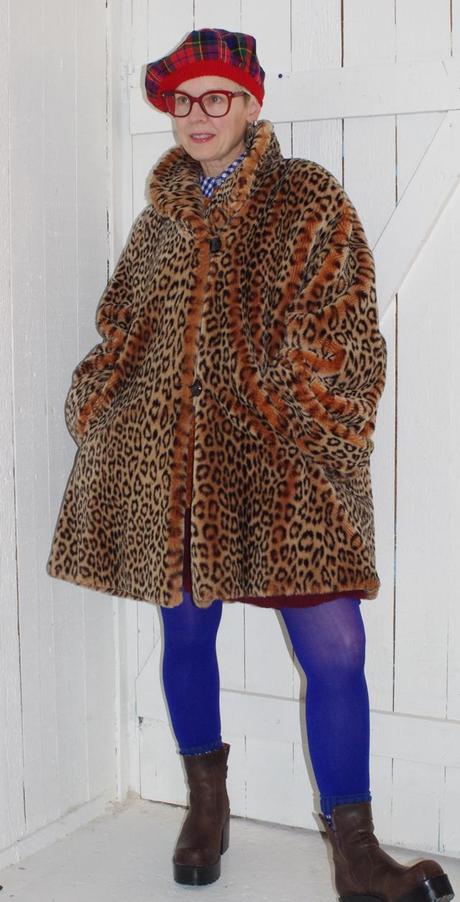 Happy to announce my Winners of  the Firmoo's free eyewear giveaway!
The free pair of eyewear goes to Suzanne of Suzanne Carillo's File Styles 
 50% off Vouchers go to :
Mélanie of Bag and a beret
Sue of a A Colourful canvas
Sara of Hello the Mushroom
Aya of Couturgatory
I will send you your vouchers via your e-mail today
These vouchers expire in two weeks from now on. The winners need to redeem these vouchers for the eyewear themselves on our Firmoo's website.
 Congrats Girls!
I will see you soon all
Oh! I will be at Judith's Hat Attack as well!
Ariane xxx