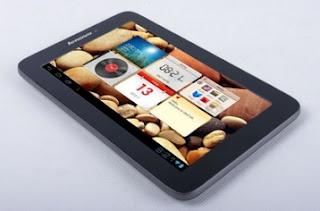 A number of vendors are currently competing to bring the tablet with the size of the thinnest, best camera or a high-resolution screen. However, unlike the case with Lenovo.
Some time ago, Lenovo brings a different tablet in general. Lenovo brings LePad A2107, tablet Ice Cream Sandwich with dual-SIM capability first in the world. True, this tablet is using the dual-SIM and 3G enabled. To start, LePad A2107 will be available in China. Character of mobile device users in China is somewhat similar to Indonesia and India. In this region, most users choose a device that uses a dual-SIM.
For the internal part, the tablet is fairly standard. Using a 7-inch screen (1024 x 600 pixels), MTK6575 processor single-core 1 GHz, 1 GB RAM, 16 GB and storage, microSD, front-rear camera, and a battery capable of supplying 3550 which claimed up to 10 hours.
source