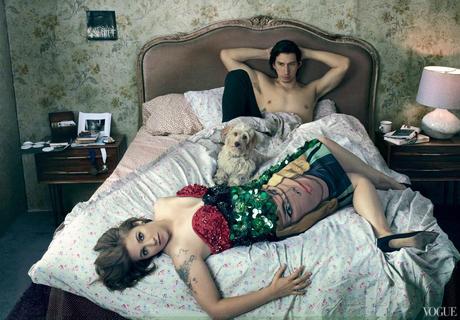 It was rumoured for months Anna Wintour wanted It Girl and the most successful woman on television Lena Dunham for Vogue and finally it has happened! Girls creator and star Dunham is on the cover of February 2014 edition! It's not the first time by the way, that Lena Dunham has shared her talent and style with the fashion bible. In 1998, when she was only 11 years old, she appeared in a the magazine in a feature about "New York pack of fashion-conscious kids" wearing a Helmut Lang-esque shift she had designed herself. Lena Dunham has just always been cool and crazy talented like that!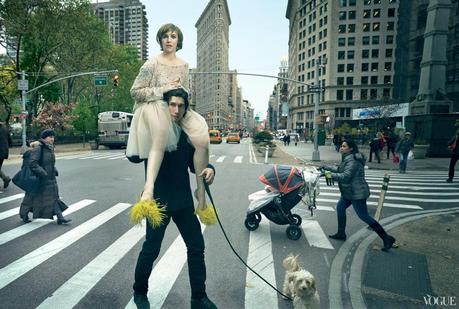 "Dunham's ability to speak for a hyperconnected generation rich in entitled ambition but poor in practical know-how has carved a trenchant cultural portrait; in her shadow, TV comedy has started seeming relevant again—and very cool."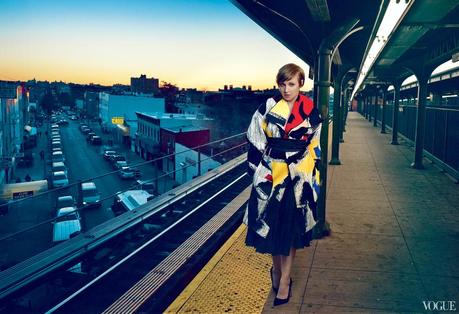 And there's no stopping her! In addition to writing, directing, acting, producing and editing the hottest show on television, she also has written a book (described as a comic memoir), she has been working on a documentary film, creating a brand new series for HBO and taking on freelance writing assignments like writing essays for The New Yorker. *Phew!* just writing all that makes me exhausted! She a is a true modern powerhouse. And a great role model for young girls everywhere. We love you Lena!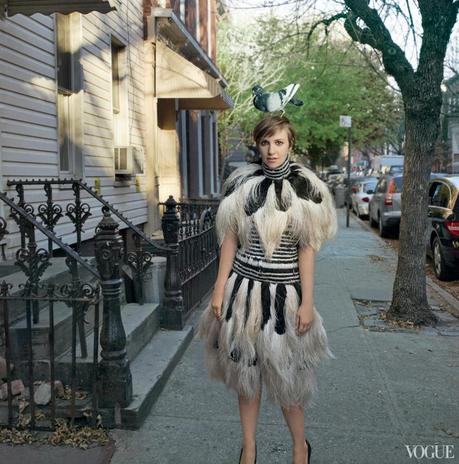 "Where it takes me 20 years to write about my 20s in a really honest way,' says (Girls producer) Jenni Konner, 'it takes her [Lena] 24 hours to, like, have gone on a bad date, experienced it, had pain about it, gone home, metabolized it, and turned it into art. It's the fastest system I've ever seen."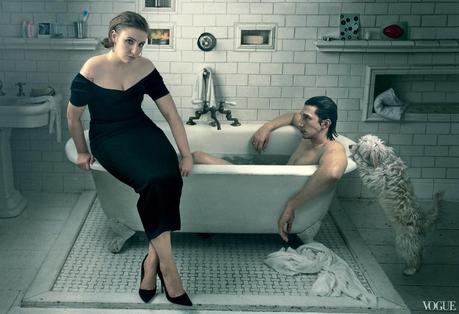 "No one would describe me as a private person, but I actually really am," she explains. "It's important for me to have a lot of time alone, and to have a lot of time in my house by myself. My entire life sort of takes place between me and my dog, my books, and my boyfriend, and my private world. To me, privacy isn't necessarily equated with secret-keeping. What's private is my relationship with myself."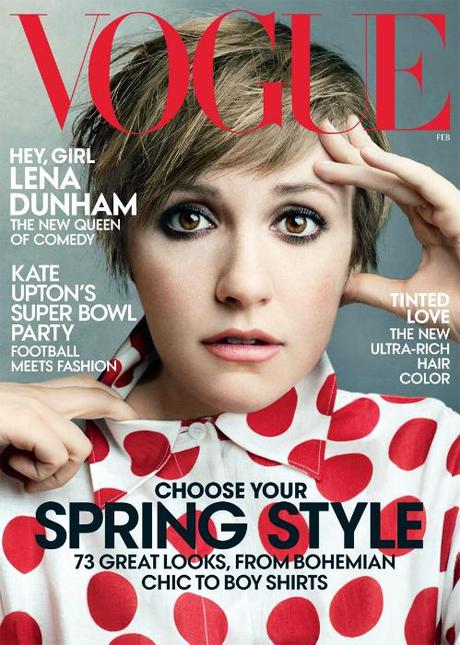 Lena Dunham in Vogue- all photos by the fabulous, amazing, legendary Annie Leibovitz.
All images: Vogue
The post Lena Dunham in February 2014 Vogue appeared first on