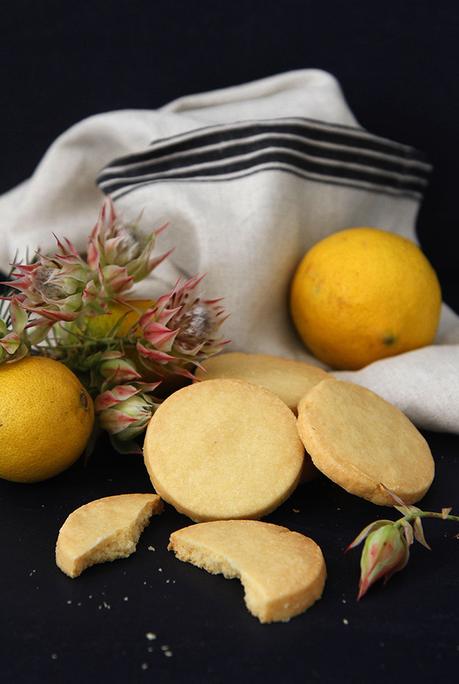 These light buttery lemon shortbread rounds are perfect to serve with tea or coffee. Don't be fooled by their simplicity, as they have a wonderful lemon tang to them, and sometimes that is all you need to add a little extra to a winter hot drink. If you like you can coat them with white chocolate to make them sweeter.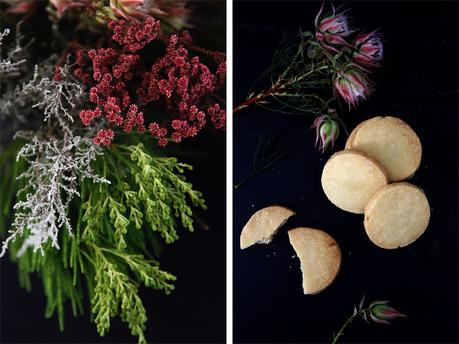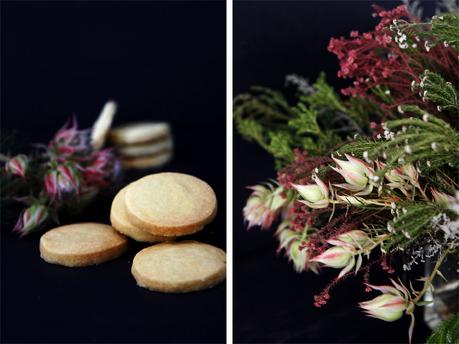 The secret to perfect shortbread is to keep the ingredients cold, and not to overwork the dough. I like to use a Magimix and I just blitz the butter and icing sugar together for these light and super fine shortbread rounds. The addition of cornflour makes them even lighter, but if you do not have any cornflour then just use normal flour, but remember to add the extra amount of flour as the replacement. This will make a slighter coarser cookie. If you prefer them crisper and darker in colour, you can extend the cooking time by a few minutes.
This is the first time I have used lemon oil in baking, as I always have an abundance of lemons from my garden, but it is wonderful as only a few drops creates a beautiful sharp lemon flavour. Make sure that you buy organic lemon oil or lemon oil that can be consumed. The bottle must say that you can use it safely for internal purposes as this is not the case with every brand. These cookies will stay fresh in an airtight container for weeks.