So i opened up the refrigerator this morning.
It looked like someone is hosting a tupperware home party in there.
Plastic containers and tubs were swarming my refrigerator shelves and door. All of which containing an array of leftovers from all my baking stints. Most of them were actually frostings. Cookie frostings, buttercream, jam, caramel.. you name it.
 A spring cleaning is definitely in order.
And today, spring cleaning starts with the tubs marked "pastry cream 02/06/11″ and "lemon curd 27/05/11″.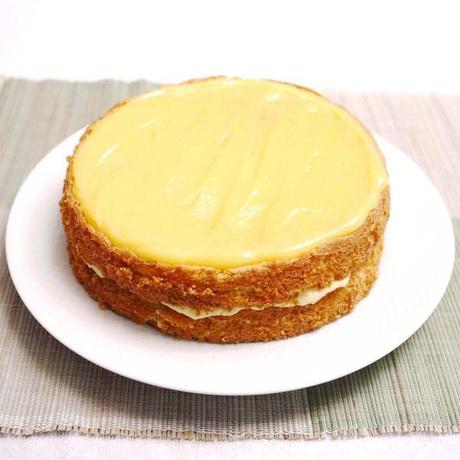 And came out with this.
The lemon curd, pastry cream cake. A yellow cake sandwiching pastry cream and topped with lemon curd.
For the cake, i have used Rose Levy Berenbaum's Favourite Sour Cream Yellow Cake which gave me the chance to use up "egg yolk 04/06/11″
Using only egg yolks without the whites, the cake came out deliciously rich and moist. But it was also tender. Mine came out a bit too tender and crumbly. I think i might have underbeaten it.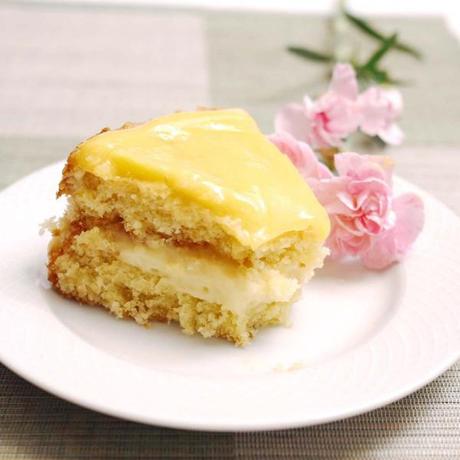 Nevertheless, this cake still played a very good host to the layer of lemon curd and buttercream. In fact, this is somewhat like your boston cream pie. With the lemon instead of the chocolate on top of course.
What i really loved about this cake is the slight tang from the lemon curd against the sweet pastry cream. It's bright and refreshing.  And the cake provided just enough matter to make it more substantial and not too pudding-like.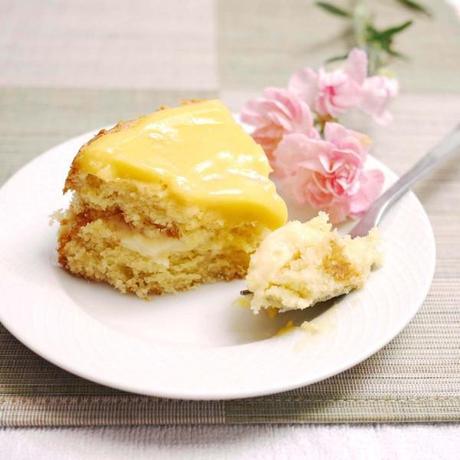 And best of all, no one has to know that they are really leftovers!