When life gives u lemons….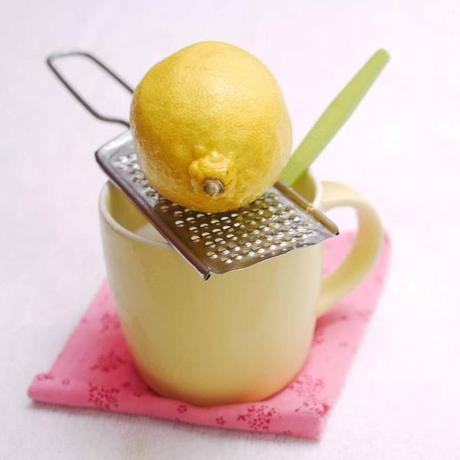 I say run down to the store and get yourself a pound of sugar,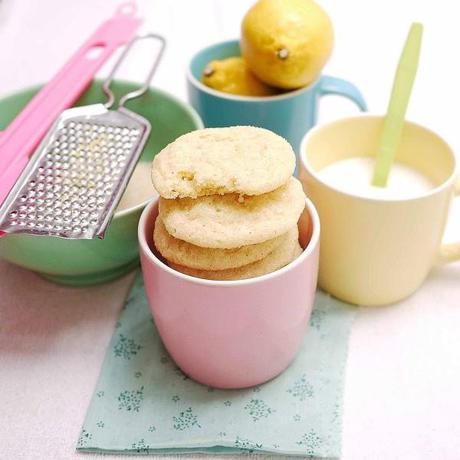 And make cookies!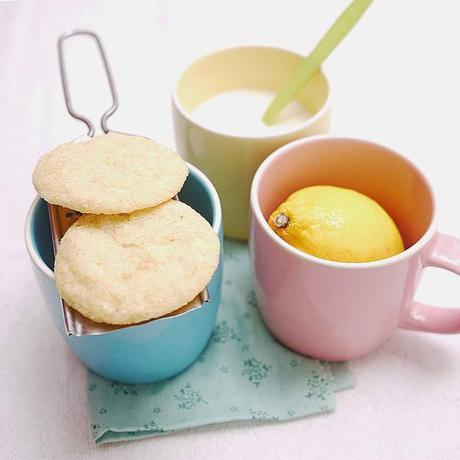 I can't think of anything more suited than good ole plain granulated sugar to offset the sourness of lemons.  There are of course other sweeteners like honey, maple syrup, brown sugar, etc… But each of them has their own distinct flavour and scent, and thus tend to mask the citrus-ey goodness in lemons.
So i have paired the two together in this chewy lemon sugar cookies,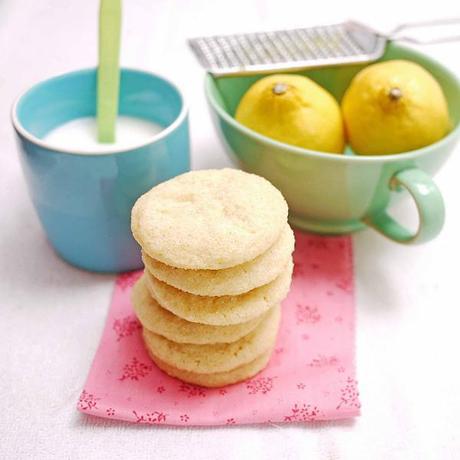 And a little goes a long way with the lemons, cause one lemon, with its juice and zest, was able to zing up a whole batch of cookies.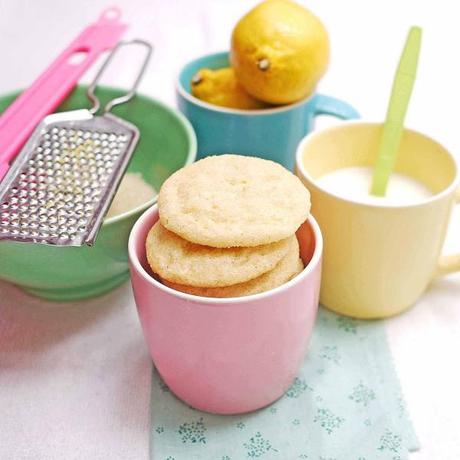 And what i love best about these cookies is the sugar crunch on the surfaces. The dough of these cookies are rolled in sugar before they are sent to bake.
The crunch was not only deliciously sweet, it also gave a very nice contrast to the softly baked, chewy cookies.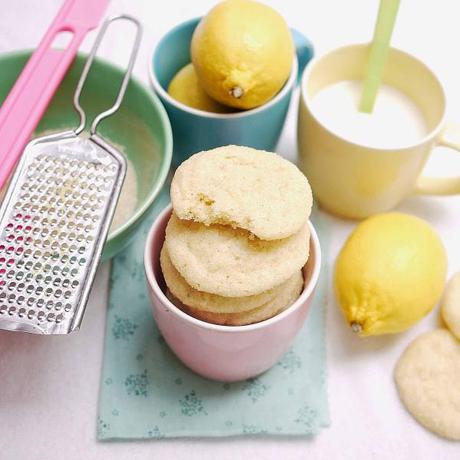 And to maintain that chewy, and soft texture, i have baked these till they are just of the palest, lightest colour.
So if you are in need of a lil' sunshine, give these light refreshing cookie a try!
PS; I am also submitting this to Aspiring Baker #5 : Fruity March. Thank you Jess at Bakericious for hosting the wonderful event! I cant wait to see what the other bloggers came out with!

from Patentandthepantry.wordpress.com
2 3/4 cups all-purpose flour
1 teaspoon baking soda
1/2 teaspoon baking powder
1/2 teaspoon salt
1 cup butter, softened
1 1/2 cups white sugar
1 egg
1/2 teaspoon vanilla extract
zest of one large lemon
4 tablespoons fresh lemon juice
1/2 cup sugar for rolling cookies
Preheat oven to 350F. Line cookie sheets with parchment paper.
In a small bowl, whisk together flour, baking soda, baking powder and salt.
In a larger bowl, beat together butter and sugar until light and fluffy. Beat in egg, vanilla, lemon zest and juice.
Add in dry ingredients, beating until just combined. Roll rounded spoonfuls of dough into balls and then roll in sugar. Place on lined cookie sheets, about 1 or 2 inches apart.
Bake for 8 to 10 minutes. (Mine needed barely 8 minutes; they were not yet golden but I wanted them still pale and tender.) Remove from oven and let stand on cookie sheet for 2 minutes before removing to cook on wire racks.
Makes 24 – 36 cookies.