I am quite the oddball in the family. As a kid, my popsicles are always in alternating shades of red (strawberry) and orange. This is a deviation from the family's standard of dark brown , chocolate popsicles.
I caved in once, and conformed to the norm, and immediately regretted my decision as i took my first bite. I was missing the bright, refreshing, and tangy flavours of my fruit based pops! And from then on, i've nevered wandered, and always stood tall and proud with my vibrant coloured treat admist its dull coloured counterparts.
So fast forward to present day, one of my favourite things to do in baking is to zest lemon peel. I love inhaling the citrus smell of that squirt of fresh juice as i pressed my zester against the skin of the lemon. Juicing lemon juice is pretty fun too. I lean my weight against the juicer to exert the maximum pressure to wring out every last bit of lemon juice.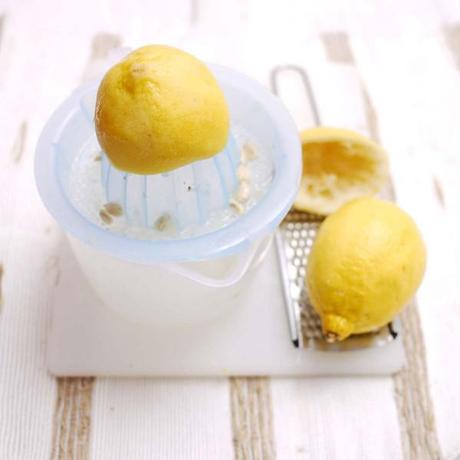 And that brings about today's choice of baking, the lemon bundt cake.
And whilst the cake baked away in the oven, i settled myself with a morning warm lemon tea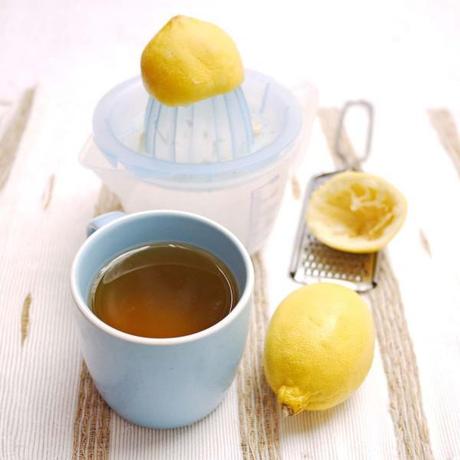 And when it comes to bundt cake, i know exactly where to seek my recipe from. The food librarian with her series of " I love Big Bundts"  has a very comprehensive library when it comes to bundts. The original recipe called for Meyer Lemons. I've never seen a Meyer Lemon in Jakarta before, so regular ones will have to do for this.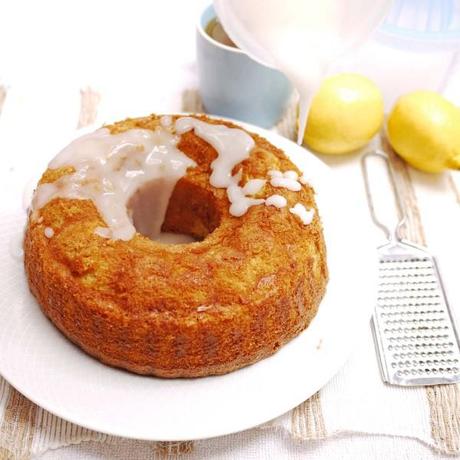 Ah, the glaze, the citrus flavours of the bundt cake came mainly from the glaze. The cake batter only had lemon zest in it while the glaze had both lemon zest and juice.  As you would have guessed, the glaze was both sweet and tangy, and would totally zest your mornings up.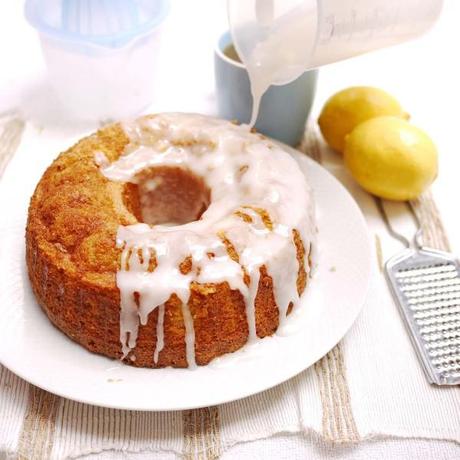 And of course the mandatory circus work of pouring glaze and taking pictures with my favourite two hands, which leads to some unevenes in the division of glaze across the whole cake surface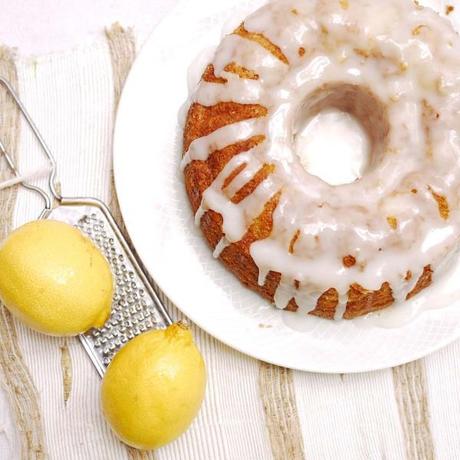 I am cutting myself a slice from the part of the glaze with MORE glaze of course, and shall save the slices with the trickly glaze to the dieters.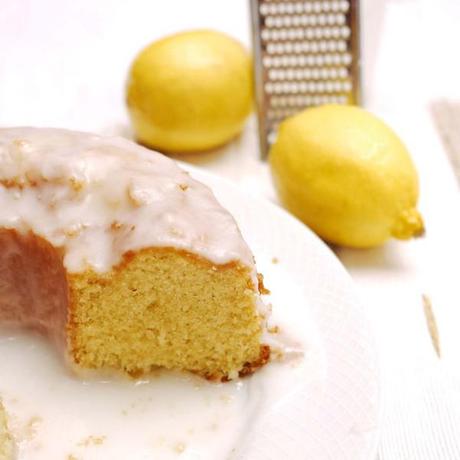 The cake was baked to a perfect golden brown, texture wise, it is rather dense, and not fluffy soft. I think i might have overbaked it, cause the edges became quite crispy and cookie like. And i think i enjoyed picking at these crisp crumbs more than i did the cake!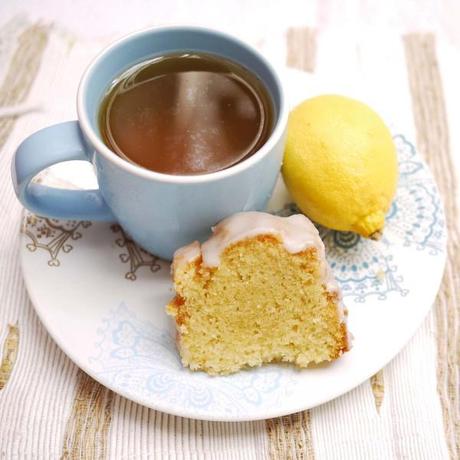 A cup of lemon tea and a slice of lemon cake for a Friday breakfast!
Meyer Lemon Pound Cake
Ingredients
Makes 2 loaves
 I made 1/2 the recipe and baked it in 10-cup Bundt cake pan.
Ingredients
FOR THE CAKE
1 1/2 cups (3 sticks) unsalted butter, room temperature, plus more for pans
4 cups sifted cake flour, plus more for pans
1 teaspoon salt
4 teaspoons baking powder
2 3/4 cups sugar
8 eggs, room temperature
1 cup milk, room temperature
2 teaspoons pure vanilla extract
Zest of 1 Meyer lemon
FOR THE GLAZE
Zest of 1 Meyer lemon
2 3/4 cups confectioners' sugar, plus more if needed
1/4 cup fresh Meyer lemon juice
Preheat the oven to 325 degrees. Butter and flour two 9-by-5-by-3-inch loaf pans and set aside.
Sift the flour with the salt and baking powder two times and set aside.
With an electric mixer, cream the butter until fluffy. Add the sugar gradually, beating until light and fluffy.
Add the eggs, one at a time, beating well after each addition. Add the flour mixture to the butter mixture, alternating with the milk and vanilla. Stir only until thoroughly blended. Gently fold in the zest.
Pour batter into the prepared pans and level tops with an offset spatula. Bake for about 1 1/2 hours, until a cake tester comes out clean. Let the cake cool in the pan about 10 minutes; then remove to a wire rack to cool thoroughly.
Make the glaze: In a medium bowl, whisk all glaze ingredients to combine. If necessary, add additional confectioners' sugar to desired consistency.
Pour glaze on top of cakes and serve.