Representative Todd Akin of Missouri is not the most sympathetic man in the country right now. His comments this week about "legitimate rape" are being exposed and labelled as insensitive towards rape victims. Later on, he apologized saying that he meant no disrespect and that his heart has only good intentions. But the damage was done. Petitions across the nations have sprung up to oust him from his reelection bid, and even Mitt Romney has actually taken a firm (for now) position suggesting that he get out of his race. Akin has vowed to fight on.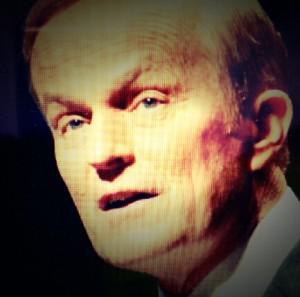 Legitimate douche bag
What is worrying about his comments does not center around the classifications of rape, from the classic get-mugged-and-dragged-into-an-alley-and-forcibly-entered rape to the more common waking-up-in-a-stupor-alone-realizing-that-you-were-drugged-and-raped-the-night-before rape. Sexual assault might not appear to have a clear definition to some men, but there are many lines that can be crossed which a victim would feel was assault. The discussion of Akin's comments does not revolve around these topics. Instead, it centers on the false conceptions of female anatomy, biology, and science in general.
Akin said that the female body has ways of shutting things down to prevent conception thanks to the trauma of having an attacking man thrusting inside of you causes. Regardless  of whether any of that has a footing on the mountain of scientific reasoning, the true problem with Akin's remarks is that a man is trying to justify the control he is exerting over women. Akin represents what the Republican party has been doing for years and years, raping women's rights. And it is legitimate rape.
The fact that the GOP wants to make abortion completely illegal, defund Planned Parenthood, and eliminate sexual education goes from simply being against women's rights to forcibly penetrating deep within the private self of every single woman in our country.
Republicans have always held an anti woman agenda stretching back far into the past. They have continuously argued that their men know what's better for their women, or in the case today, all women. Republicans have only recently endorsed female candidates for major office, and the first one they put on a national ticket was Sarah Palin, a slap in the face of women across America. If you were going to pick one, do not pick one that no one respects.
Thr institutionalization of male dominance within the Republican mindset is what caused Akin to justify his comments and it is the same thing that gives him the strength to keep fighting. Make no mistake, Akin is only a representation of thr opinions held across the board by nearly all of the GOP.