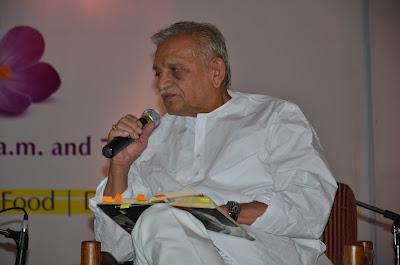 Most Indian cinema enthusiasts would be aware of Gulzar. He's one of the few multi-talented legends of Indian cinema who might not have a larger than life persona, but nevertheless he has been an integral part of the world's largest film industry. His followers might not be as vocal as fans of Shah Rukh Khan, but they are there, listening to his musical words at home over a nightcap, or quietly introspecting after reading his poetry in the early hours of morning.
A lyricist, dialogue writer, scriptwriter, producer, director, and storyteller par excellence, it is no surprise that he has been honored with numerous awards over the years including the Padma Bhushan in 2004.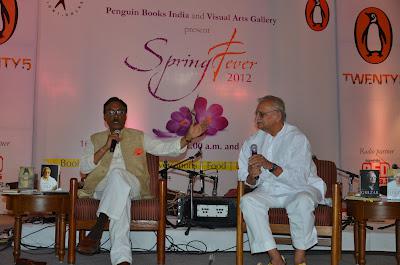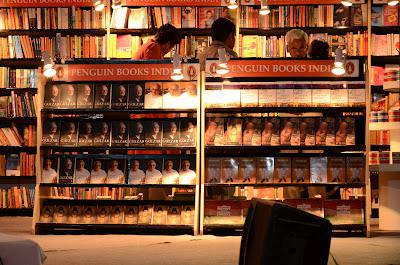 My knowledge about Gulzar has always been limited. For instance, it was only while researching this write-up did I realize his real name is Sampooran Singh Kalra. Furthermore, although over numerous occasions I've witnessed his writings, but it has always been through the medium of cinema, that is through film songs or stories.
So, when Penguin Spring Fever 2012 culminated with a book talk featuring Gulzar, I was there eager to experience his poetry in person. Wearing his trademark white kurta-pajama with shinning gold juttis, Gulzar came across as a rather humbling personality. There was no air of superiority in him, certainly not one that a star is expected to have. It was an evening filled with words, words that made all of us laugh, think, emote, and lastly words that left a mark in our own personalities.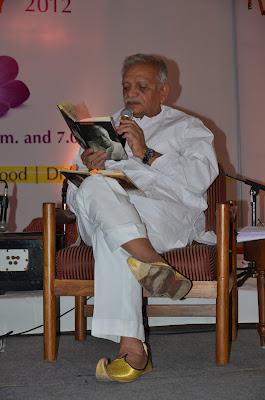 A few moments from the evening