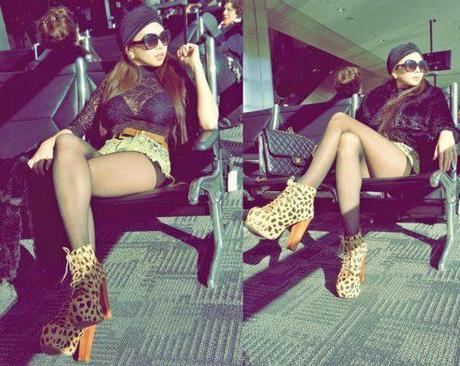 This photo was taken when I was on my way to Saint Louis, MO for thanksgiving day (very backlog I know :-/). What I like about this outfit is the Janis Joplin touch I put into it like the fur jacket (by Mango), Turban/headdress (Thrift find), sunglasses (Mango), destroyed denim shorts (by Levis but customized by yours truly), and platform booties ( Jeffrey Campbell). I also had a turtle neck mesh lace dress on which I wore as a top on this outfit.
Janis Joplin has been one of my favorite blues singer I think her voice is very unique and the soul that she puts into her music is just phenomenal. Her fashion sense was very random but what I have observed is that she likes to wear lots of fur (a hat, jacket..etc) and lots of fringe and beads very boho yet wild.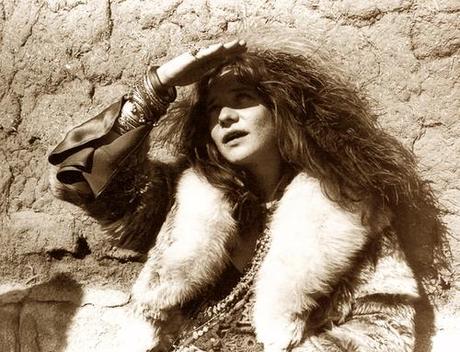 photo above: Janis Joplin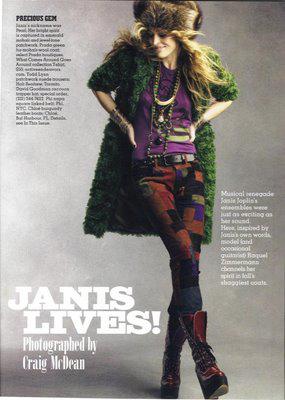 Janis Joplin style still lives :)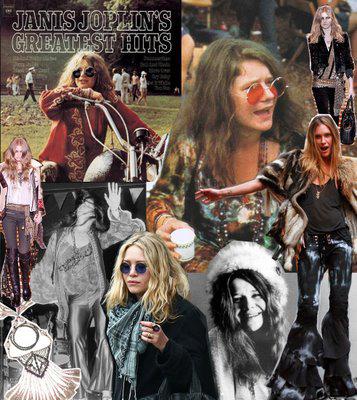 More Janis Joplin style inspirations.
Now back to my trip, here are more photos of my outfit ;)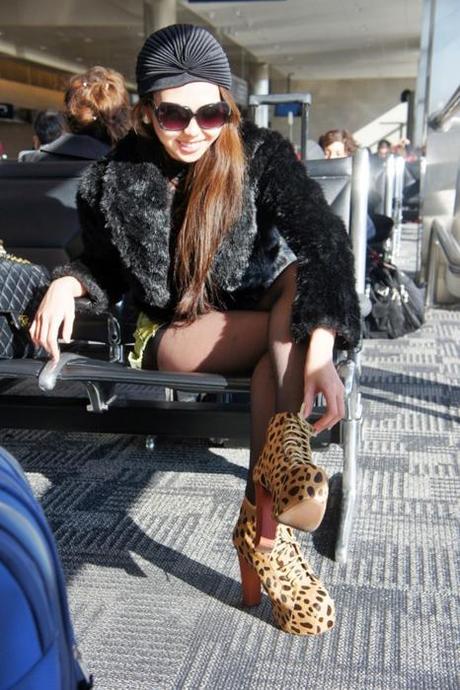 I am really into headdresses these days specially vintage style hats/turbans/fedoras, it's so easy to put an outfit together with them specially when I have those days that I am too lazy or tired to do a hair-do.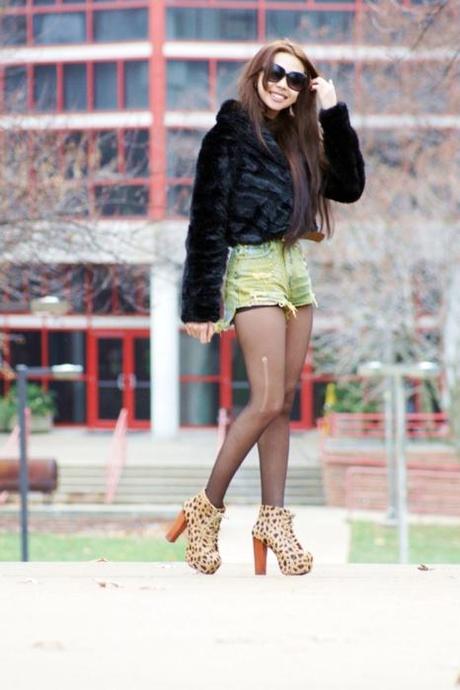 The photo above was taken at my University (UMSL). Me and my BF thought it would be nice to visit the place where we first met (5 years ago) and take some photos around our school. The building behind me is the science building where I spent most of my time, 5 days a week I walked in this path rain or shine, ice or snow, windy or dry…I do not miss those unpredictable weather at all! But  what I miss is the feeling of being a student, which I know soon I will have to go back to because I am planning in pursuing a doctorate degree.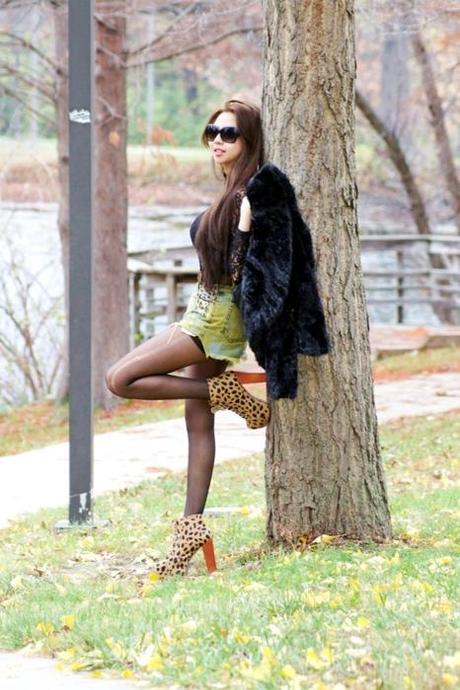 This spot where I posed is where I usually hanged out and studied (when the weather was nice of course), I loved the view from this spot because I could see the lake/fountain, wild ducks/swans, and other students walking around…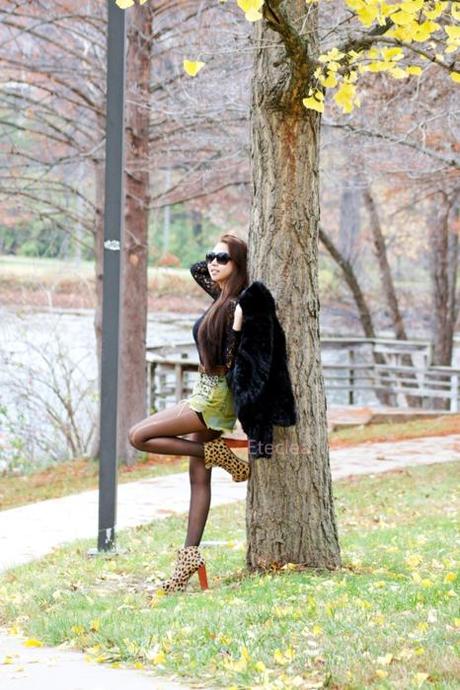 Definitely a trip down memory lane :)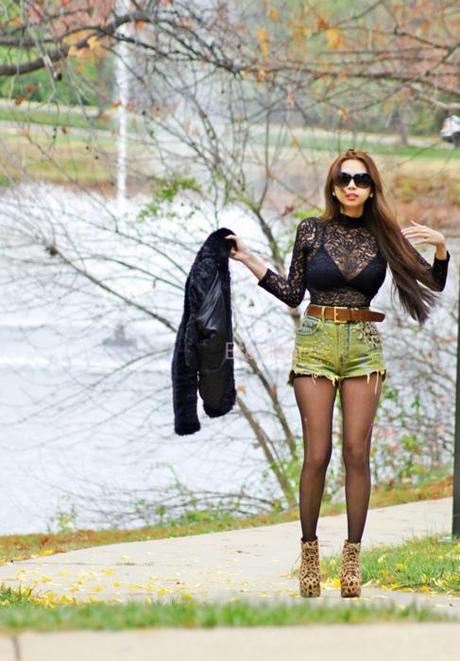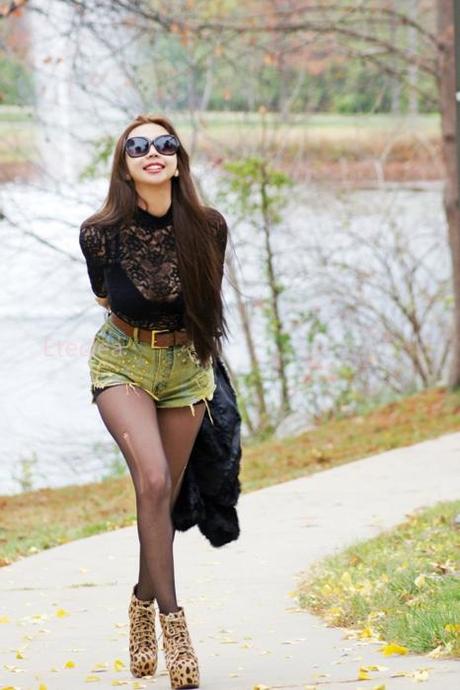 Being silly ;)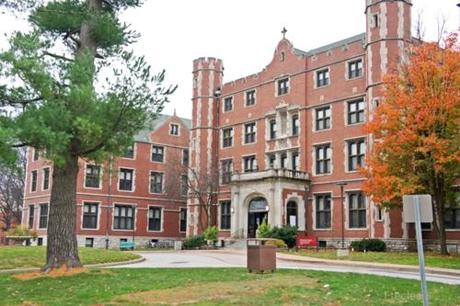 This was my dorm for 2 years, It is also the same dorm where my BF was at except he was the boys side and I was at the all girls side.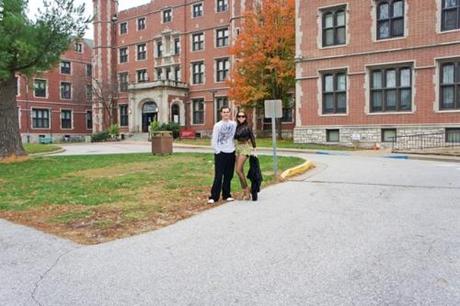 Por fin, a snapshot of me and him :)