To be perfectly frank, I am glad that we are leaving Las Vegas this morning, but that's not to say we haven't had a thoroughly interesting time here, or that yesterday wasn't a wonderful first taste of what is to come in the next week or two when we tour America's stunningly beautiful, arid south-west. Yesterday, Pammy and I visited Red Rock Canyon, which is about 25 miles to the west of Vegas.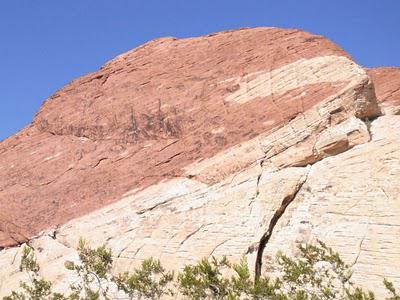 It's always hard to get your head around the idea that 100 million years ago these were sand dunes, but that's the official line on the info boards here. All the tourist brochures lament that only one in ten visitors to Vegas ever makes it to Red Rock Canyon, and I can only join them in saying "make sure to see it when you visit." So, what follows below is just a small selection of Pammy's pix of Red Rock Canyon, taken yesterday. It's a well-organised place to visit, with a good visitor's centre (but bring your own lunch, they don't sell food). The road around the canyon is a 13 mile, one-way sealed road loop with lots of parking bays at the 'photo op' spots. Easy, lazy and very hot day, we loved it.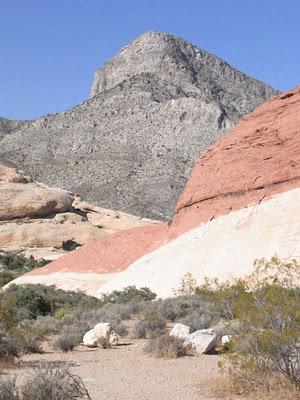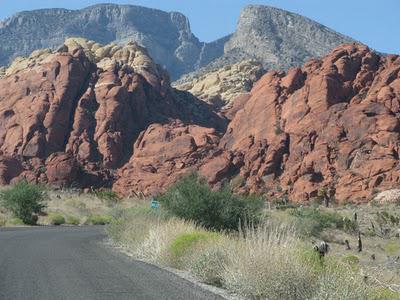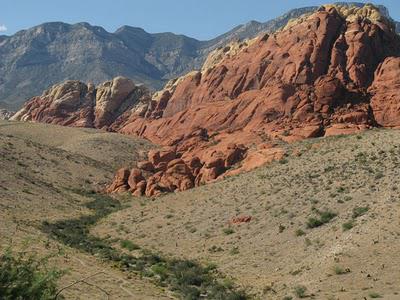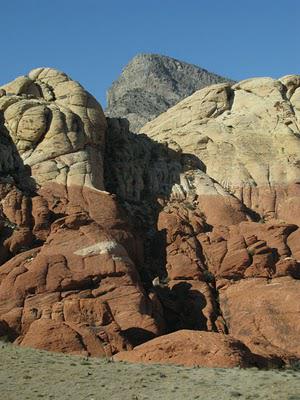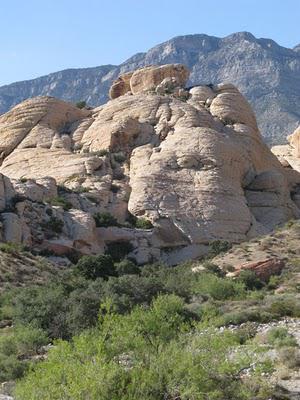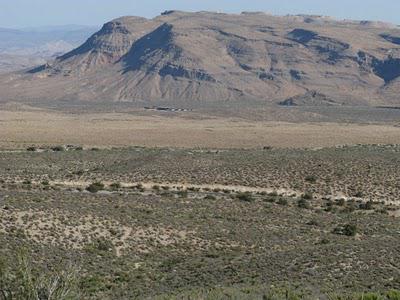 At this stage I'll break down and confess that we're doing this blog posting in a hurry because, yet again, we have slept in, and now we're madly breakfasting and packing up, ready to check out of Caesars Palace and hit the road. Next stop Grand Canyon. But before we jump in the car, a few final pix of Caesars by way of farewell.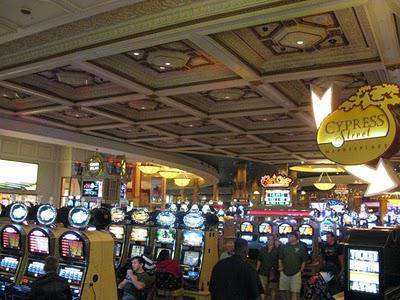 What fun, and we missed it! Yesterday I learned an important little lesson in relativity when it comes to taste. For the first 48 hours here, I thought Caesar's Palace was tacky at best, a strange mix of glitz, trash, extravagance and bad taste on an unlimited budget, but then yesterday afternoon I went walking along 'The Strip' and I suddenly realised that Caesars is, by Vegas standards, pretty classy. Inside Caesar's there's room to move, and it's pretty comfy once you get over the glitz. The joints across the road on the strip put things in perspective for me. I used to always associate the American establishment known as a 'dive' with a small place which you entered by proceeding downstairs. Wrong! Now I realise that dives can be very big indeed and they're very above-ground indeed. Huge dives. Enormous, cavernous dives filled with dive-loving customers trying their luck. It's another world.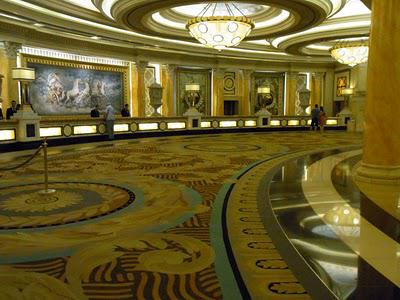 So we are leaving Las Vegas this morning, and here's the reception area at Caesar's where we'll be checking out. I won't tell you how much it cost us to stay here, but if we stayed here another week we might have blown half our travel budget for the whole trip. Bye, Vegas, you were unforgettable, and we did have a fair bit of fun visiting Tacky Town, especially the beautiful countryside nearby, but I don't think we'll be hurrying back here anytime soon.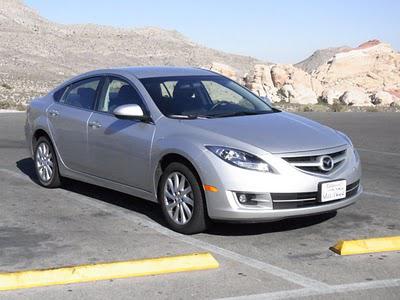 Just in case any friends back home are wondering how we're getting across the country, as far as I am concerned we've landed ourselves a nice ride. This is a Mazda 6 and on the trip up to Red Rock Canyon yesterday it proved itself to be a lovely car to drive. Cruise control, air-con of course, an MP3 player (for our 125-song road music compilation CDs that we're making up on our laptop as we go) plus a cavernous boot (trunk). What more could two middle-aged kids need?
Next stop, Grand Canyon!