I remember many years ago, leather, spikes, and studs were mainly a staple of punk rockers and motorcycle gangs. Mohawks were commonly seen on punk rockers and leather along with spikes was heavily associated with bondage. This year, once again an "old school" trend has been re-mixed to become a part of our everyday styling. Mohawks are now done in a variety of styles that range from braided to curly. Studs and spikes are popping up on everything from stilettos to tennis shoes, and let's not forget handbags (those darling beautiful handbags that seem to call me in my sleep). Motorcycle jackets are being paired with evening gowns and shoes now double as weapons of mass destruction. You can literally take your shoe off and do major damage!

I've never been an "I hate this style, but I'll wear it because it's trendy now" type of girl. However, I happened to love this new trend. I've always been fascinated with style that's interesting and unique, Which is why I own bold pieces of jewelry, wear bold eye shadow, and keep my eye out for items that are unique that I don't see a bunch of people with. Style is about wearing what works for you, mixing the old with the new, and feeling confident when you walk out the house.
I took the time to put together 2 Polyvore boards showcasing my love for this new trend. I've added the Queen Collection Moto Jacket to my collection, as well as, the leather studded boots from NYLA.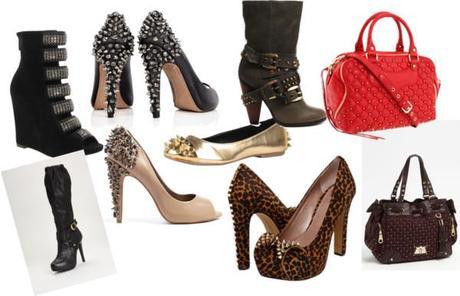 Leather & Studs & Spikes OH MY by
shawana-battie
featuring peep toe heels
Sam Edelman
peep toe heels
/
Ankle booties
/ Sam Edelman booties, $200 / Sam Edelman peep toe heels / Flat / Juicy Couture tote / Vince Camuto / Rebecca Minkoff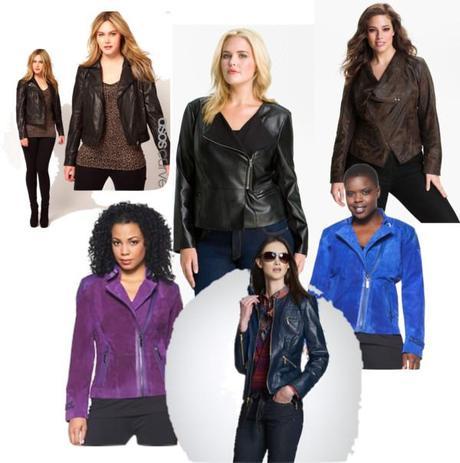 Hello Moto-Loving These Motorcycle Jackets by
shawana-battie
featuring plus size jackets
DKNYC motorcycle jacket / Faux leather jacket / Plus size jacket / Suede leather jacket / Plus size jacket, $160 / Jacket / Plus size jacket, $160
Black Friday is approaching! I'm dusting off the Nike's, running up & down the stairs, and working on my push-ups to get ready. I need to turn into Wonder Woman again this year!
Have a wonderful weekend!