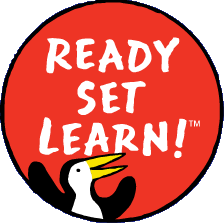 Image via Wikipedia
"This place is not for me" I heard her say over the dinner table – "I am a square peg in a round hole." This was the thread of her conversation most of the evening and the way she said "hole" I knew she was distraught, unbelieving.
"Tell me about you." I encouraged.
"I'm talented, I was doing great, I have skills and I had great clients and work and now nothing. It has to be because I came here." She was solidifying her beliefs about the new place she lived. She had lived there for almost five years -
So I asked her a question I like to ask myself and my coaching clients, "What new skills have you learned lately?"
Her answer was classic, "I've not had time or the money to invest in myself like that, I've been too busy networking and trying to find clients."
Hmm…
That reminds me of a quote from Eric Hoffer,
"In times of change learners inherit the earth while the learned find themselves beautifully equipped to work in a world that no longer exists."
We are living in a new world – and it's more and more true that we need to learn – to be learners – to embrace the avalanches of information and shift through it to find the things that make us more valuable –
This is what I recommended to her and to me and to you – Learn something!
Embark on a path to be a constant learner – to learn so that you increase your value, learn to become a teacher and sharer for others, learn because you can, learn and grow and what will happen is that opportunities will arise – people will seek you out –
Also, and this is important for my dinner companion as well as us, when we are on a continual path of learning there isn't time to be unhappy, critical of others or our location – so even more doors open and because we have more knowledge, a sharper brain and this wonderful willingness – life is richer and so are we.
There were a couple of other suggestions I gave her that night – I am a coach after all!
It will be interesting to see if she shifts things in her life, if she takes action and increases the value she brings – because not only do we need to learn things – we need to apply them too!
Remember, you create your day by the way you think! Make it magnificent!
Blessings, Shawna
Looking to learn from a coach? Email me – I have a couple of openings – [email protected]