New years come and new years go, pieces of time all in a row. As we live our life, each second and minute, we know we're privileged to have you in it.
Our appreciation never ends for our greatest blessings: our family and friends. Happy New Year!
Whilst everyone across the land was drinking too much, eating too much, dancing badly, kissing random strangers and counting down the minutes to the New Year, we were photographing Leanne & Richard's fun filled family wedding at the Quorn Hotel in Leicestershire.
We were there with this gorgeous pair and their adorable son Ellis, from 10am until 12.30am New Year's Day, capturing their wonderful day in all it's glory. No that their honeymoon in Mauritius (sigh) is a distant memory. Today I am sharing with you their lovely speeches, gorgoeus images of the 2 of them and celebrating the New Year in style. Enjoy and leave the blog some love……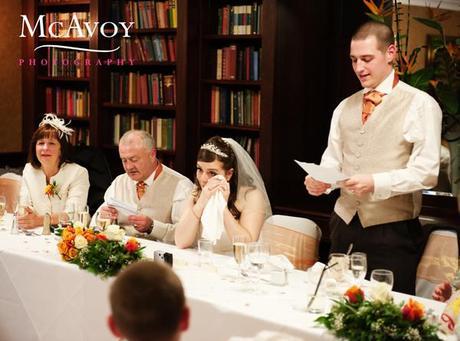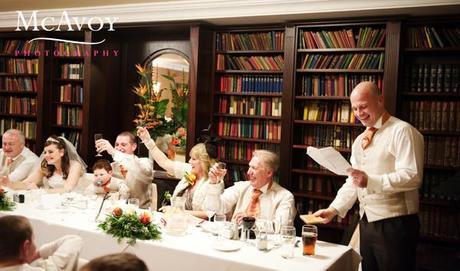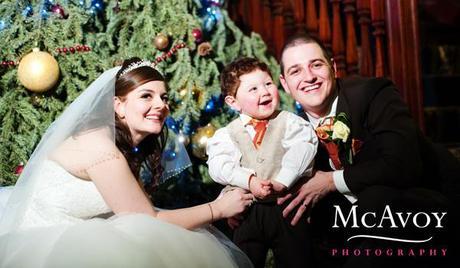 Anyone else want to put Ellis between 2 slices of bread and eat him up?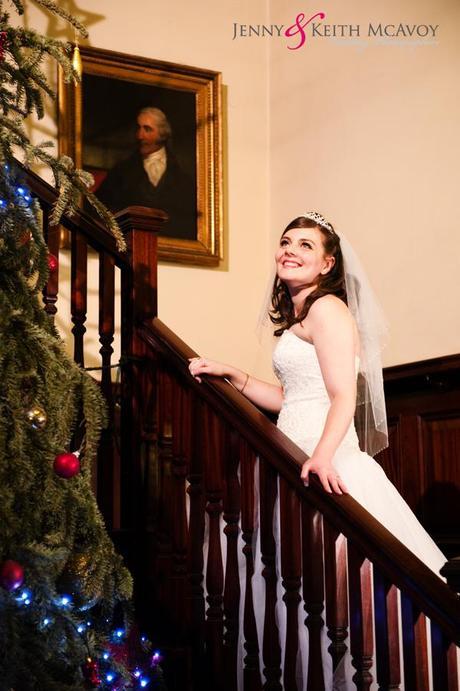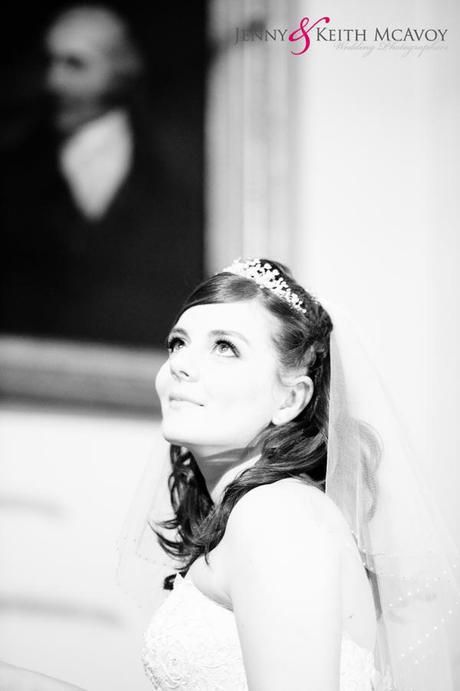 Love these festively elegant staircase images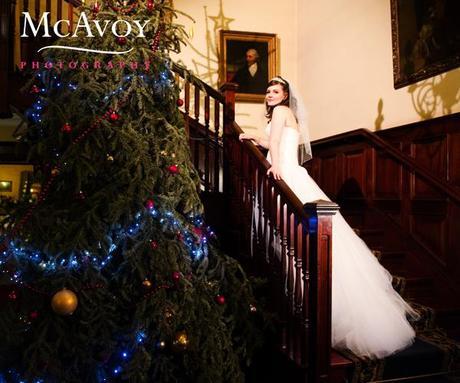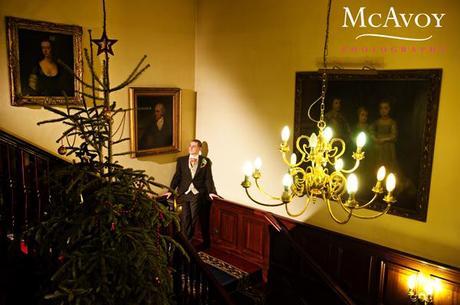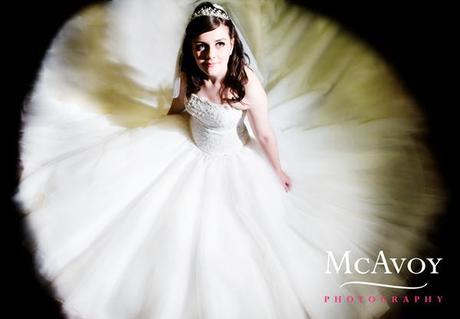 Leanne surrounded by a sea of tulle-magical x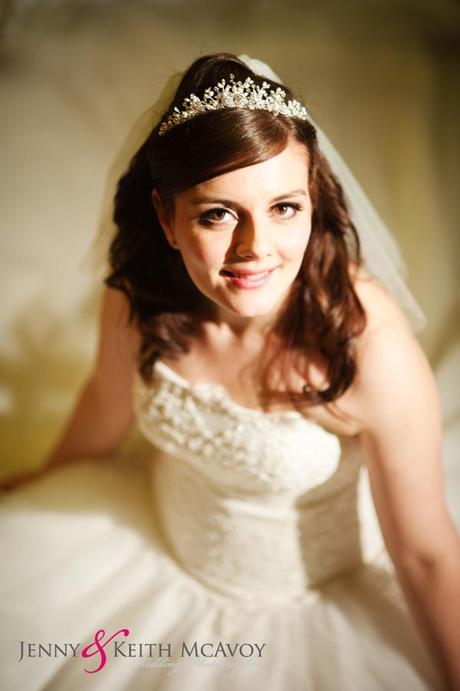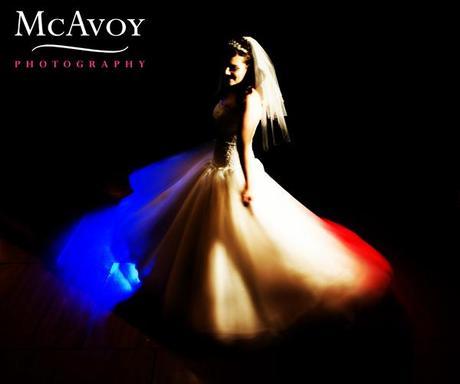 …and who wouldn't want to twirl in that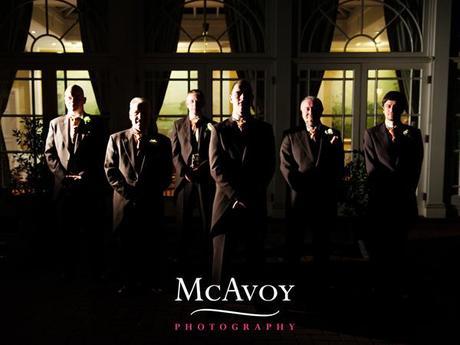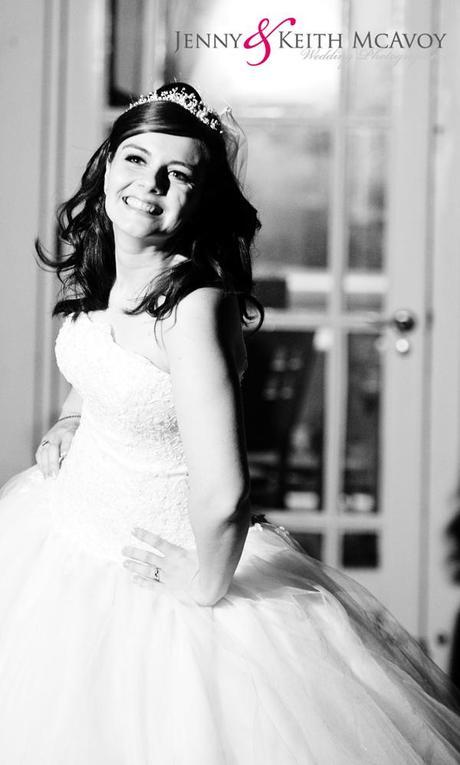 Contrasting posey girl and boy shots. The vibrant orange looks fab in the evening.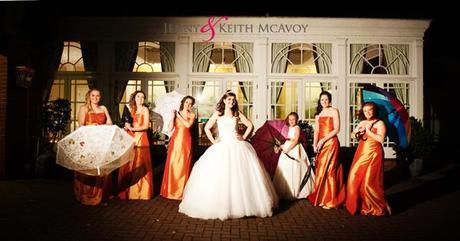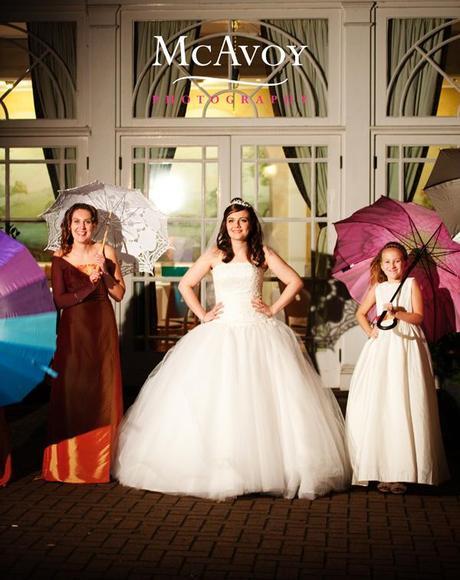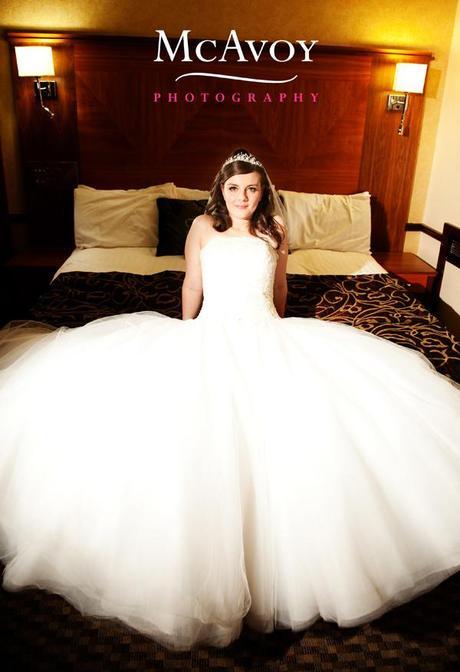 Time for a rest in the gorgeous honeymoon suite. Leanne enjoyed every moment of her day of being center of attention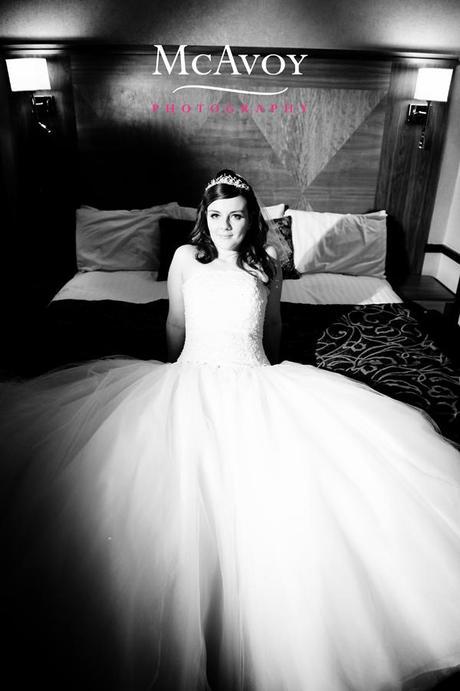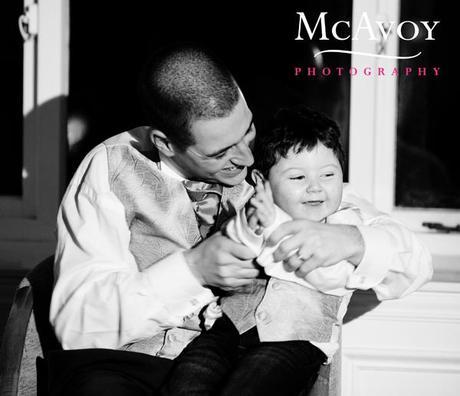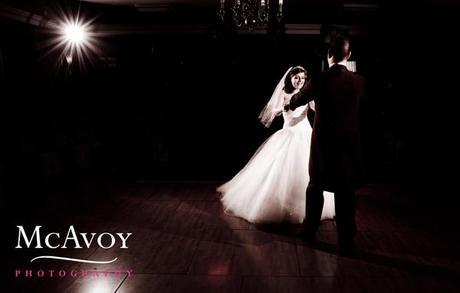 Time for Leanne and Richard to take to the dancefloor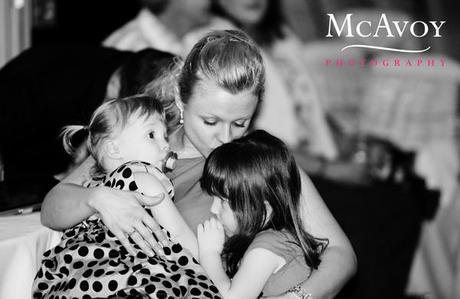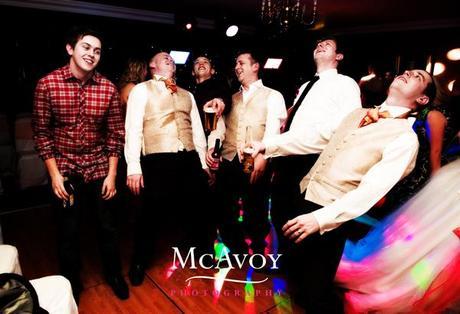 A reenactment of the stag weekend-dear me!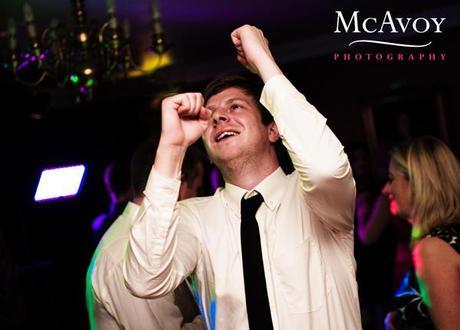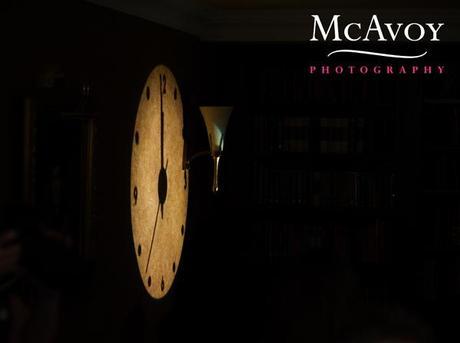 Nearly there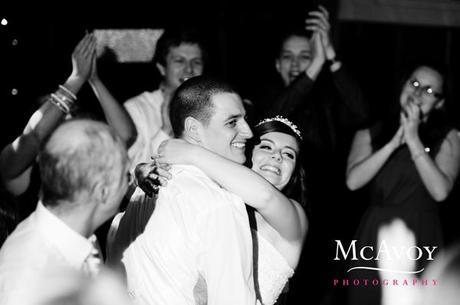 Fabulous celebratory images as midnight arrives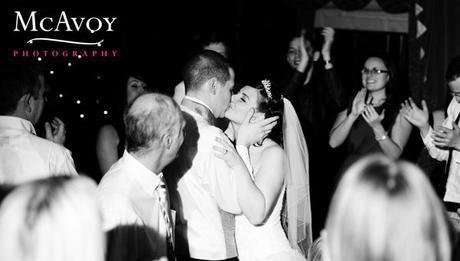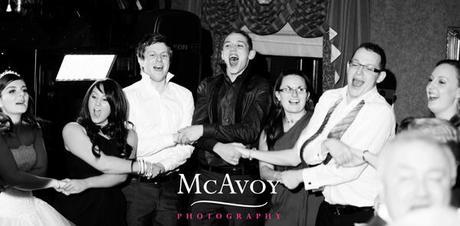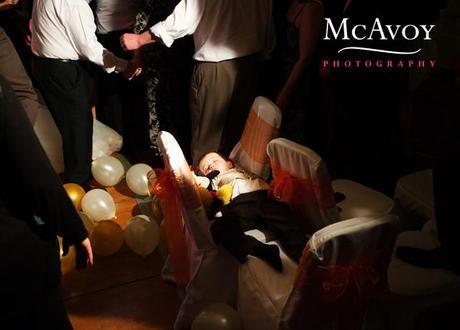 For some-the whole New Year's Day thing just passes them by….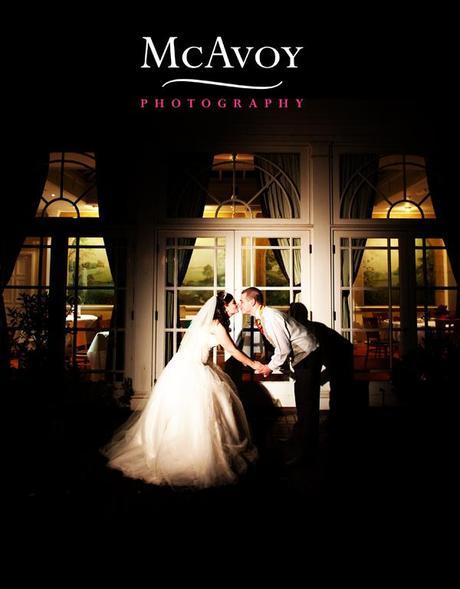 Well that's all folks! Hope you enjoyed our glimpse of Leanne and Richard's celebratory wedding as much as we enjoyed being a part of it. If you would like us to capture your perfect moments please visit our website at
http://www.mcavoyweddings.co.uk