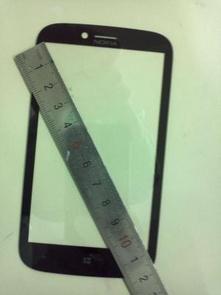 Nokia
seems to have made a prototype
smartphone
with the latest
OS
from Nokia, the
Windows Phone 8
(WP8).
It is known from the leaking casing sightings Nokia with Windows Phone 8 logo on the bottom.
Large screens on the latest Nokia mobile phones is set at 4.3 inch (likely will have a screen resolution of 1280x720 or 800x480).
Apparently, this is one of those phones with the three middle categories of mobile phone models from Nokia Windows Phone 8 is rumored to be launched soon.
origin source mynokiablog