If you are an architect or architecture lover, these just released architectural renderings of the estate of the art LA Convention Center, came as an advanced Valentine's Day present. The 3d visualizations, that appeared on Thursday February 2nd, are a courtesy of the renamed architecture company Populous. The LA Convention Center and Exhibition Hall are part of a biggest plan: The Farmers Field Stadium project.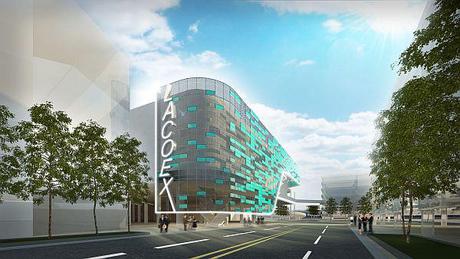 AEG (Anschutz Entertainment Group) developer of this huge project, with the help of very known City of Los Angeles in California that owns the actual LA Convention Center, needs to demolish the 4 decade West Hall Center and develop the new $275 million and 20,000 square foot Convention Hall over Pico Boulevard.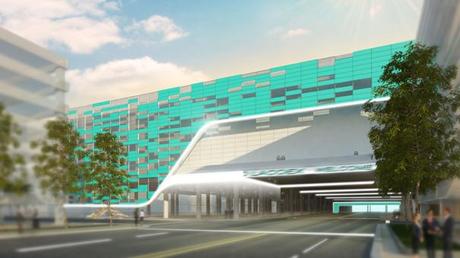 This new modern building will spotlight patios & restaurants, take more care of ecology by making a double amount of green areas than the actual one, use new methods to implement multicolored lighting for its signage, and  include new meeting rooms [according to latimes.com]. This preliminary architectural 3d renderings showcased to an ad hoc city committee were the admiration of many investors, architects, designers, sport fans, and the whole city.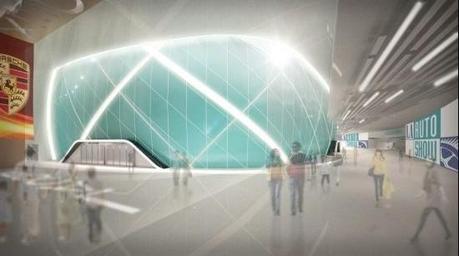 An important detail is that this new entertainment property will bring LA from being the 15th in US convention centers by size, to number 5 [words from espn.go.com]. The entire city will take advantage from incredible hotel occupation levels, many new jobs will be created, and improved access to top industry events. It is amazing how renderings have helped to bring the project to life. Construction is planned to begin in 2013 and the estimates say that it will be finished by 2016.