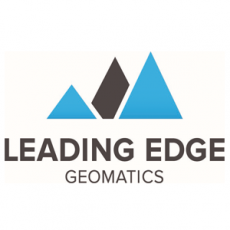 Leading Edge Geomatics
Added by CanadianGIS
0 reviews
Listed in Data Acquisition, Hydrographic, LIDAR, photogrammetry
2384 Route 102, Lincoln, NB E3B 7G1
(506) 446-4403
Claim Listing Updated:
Oct 20, 2014
Overview Reviews
Throughout the years, LEG has established a reputation for quality and commitment to the projects that they engage in.  As a medium-sized company with a staff of 37 employees, they offer a diverse range of Geomatics expertise, as well as a fleet of remote sensing aircraft and sensors completing over 250 mapping projects annually. They have worked on large aerial survey projects throughout Canada and the USA, surveying in some of the most remote and difficult terrain countries have to offer.
"At Leading Edge Geomatics (LEG) our mission is to provide next generation service and technology solution development in the airborne geomatics industry."
Read about LEG's Initial Flights with their Airborne Hydrography AB Chiroptera II system
Related
---
Tags:
geomatics, LIDAR, New Brunswick, Remote Sensing, Surveying
Please login to add your review.