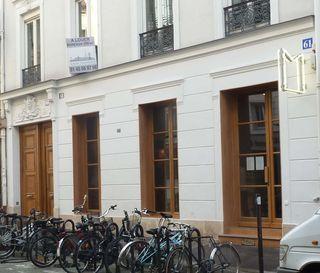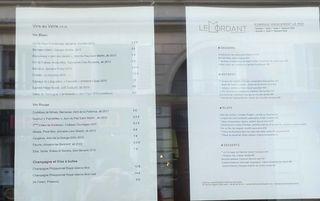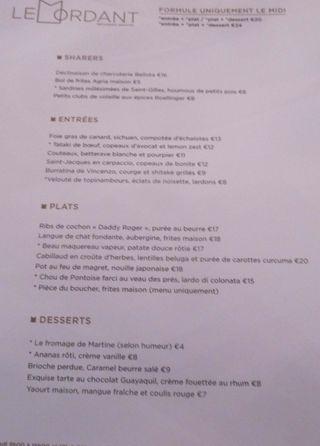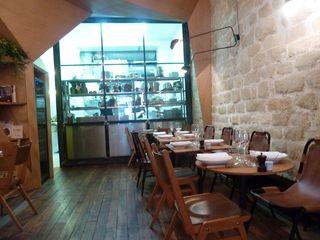 72.5 Le Mordant, 61, rue de Chabrol in the 10th, 09.83.40.60.04, closed weekends, Metro: Poissonniere.  Mordant means cutting or caustic and I'm sure it was chosen to imply at the "cutting-edge," and that it is.  Open a couple of weeks, the exterior is indistinguishable from the other buildings on the street - I walked right by it, as did my dining partner, the RFC, star of stage, screen & radio, both of us finally figuring out that the menus in the doorway meant that this was the place.  I came in a few minutes before he (schlepping in from the banks of the Marne) and was awed by the stone walls, wood and open kitchen with 50% women chefs (the chief chef, one Lara Six, self-taught apparently, we later learned.)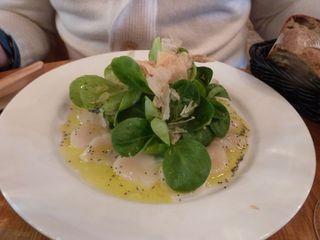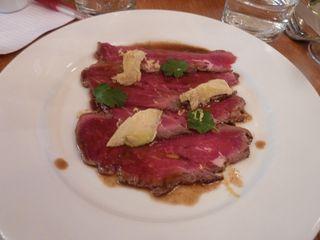 He entered and knew practically every customer in the place, schmoozing each up as he threaded his way to our table (I thought: "boy if all these food guys are here, we're in for a treat.")  We pondered the carte and 20 E 2-course and 24 E 3-course "menus" and after chatting up our host, Lucas Blanchy, who has been around the wine world a lot, including Japan & Thailand and of all places Texas, we settled first on the carpaccio of St Jacques and tataki of beef (French not Japanese) with avocado & lemon zest), the latter of which is about the best beef of the Year.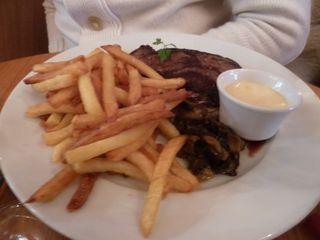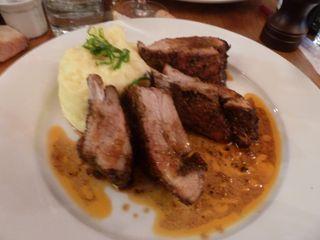 As we always do, we debated what to eat so both of us could share and chatted up M. Blanchy who raved about the langue de chat (really beef not cat's tongue or cookies or mache, as some sources would have you believe) with eggplant and terrific fries (here in Paris!)  Yes!  I had his other specialty, the pork ribs facon "Daddy Roger" with a lovely puree, really smashed potatoes.  The ribs had a peppery after-taste kick to them that maybe wasn't Tyler, Texas, but was a pretty good approximation.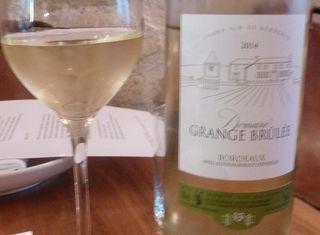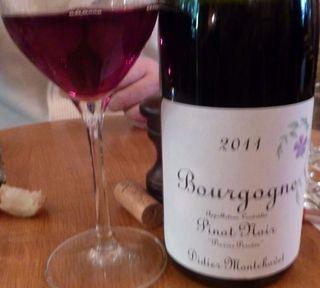 With all this we sampled both a white Bordeaux and red Pinot Noir as well as sampling M. Blanchy's Genepi and Gin Monkey 47 Batch - both offered.
So the bill, with no dessert, 1 bottle of wine, no bottled water, fine bread and one coffee came to 90.50 E a couple.  dB level = 87.8.
Go again?  The 2nd of March with Colette.