7.1 Le Marloe, 14, rue du Commandant Riviere in the 8th (cnr Boetie, the ex-Piatti space) 01.53.76.44.44 (Metro: St Philippe du Roule) was a place chosen by my pal, the guy I call the Real Food Critic (RFC) after several email exchanges in which he called my suggestions - "boring."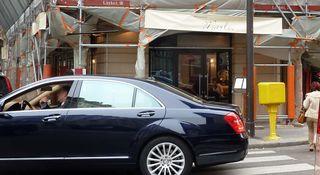 Admittedly. finding it is a bit of a challenge since apparently Christo got here before me and wrapped both streets.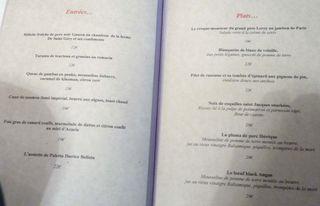 But, I presume Eric Martin, formerly of
L'Ami Marcel
in the 15th about whom and which, Sebastien Demorand, then at
Zurban
, coined the word "bistronomique" (and I always thought it was
Mon Vieil Ami
) whose highly-rated
L'Arome
 has been just down the street since 2006, has thoughtfully put the carte on a stanchion outside so you eventually figure out where to go.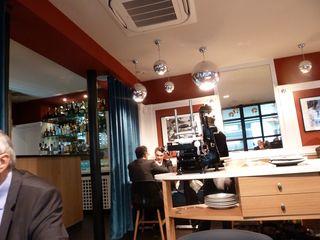 The place really is nice, Randy, and is a cross between Philippe Starke and the New York Athletic Club Dining Room.  The welcome, although they didn't have a reservation in the names of the RFC, his brother or me, the decor, the staff hustle and bustle and piles of Bellota, got me thinking we were headed towards a 7's number today.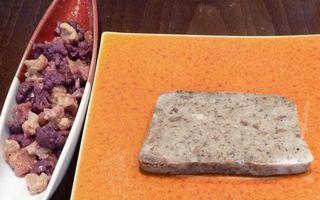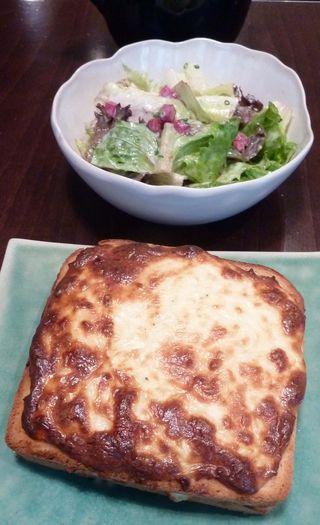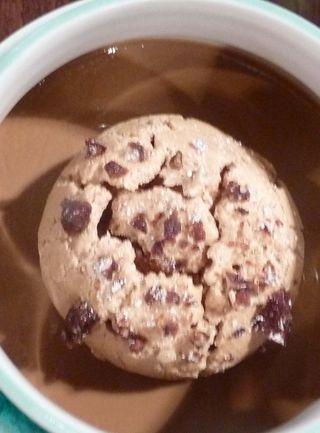 I started off with what was essentially a terrine of rilettes of Gascon black pork from the Farm of St Gery with terrifically marinated, spicy, herby, tiny cauliflower florettes that were almost more assertive than the pork and wonderful toast; then of all things, a Croque Monsieur of Grandfather Leroy with Paris ham and frothy, foamy strong cheese - "why on earth John? so banal, so childish, so LC, you haven't had one in 55 years, you'll be scorned by your suited UMP neighbors," but no, they had it too and it was astonishingly good like Yannick Alléno's hotdog at Terroir Parisien; and while I could eat no more my charming waitress charmed me into ordering the creme cafe, insisting it would make my day - and it did, swimming in coffee cream with a nutty pastry shell - spectacular.
Between courses the chief guy, who turned out to be the aforementioned Eric Martin, asked me ever so politely and softly if I would mind switching tables to enable a party of four to sit and that got me a small eau de vie, but to be transparent, he did not comp me because I was me, he had no idea until we chatted at the end when I told him how much the RFC would have loved it and Colette will love it next month (Yes Colette I reserved and the scallops looked great).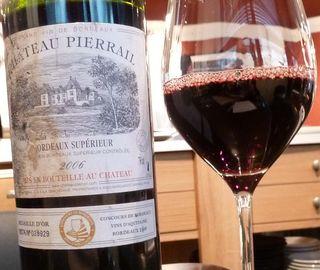 The bill with a half bottle of wine, no bottled water, fine bread and a coffee was 54.90 E (but they have a forced choice 2-course "menu" at 29 E.)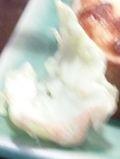 Oh and as I was exiting M. Martin asked if everything was OK and I said more than OK, superb save the brown butts of the lettuce and he invited me back to the kitchen where the chef Thomas Boullault, ex of the Royal Monceau, pulled one out of the frigo and it was pristine, so who knows?