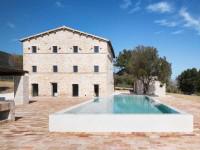 NSC's hand-picked selection is a minimalistic-restored 300 years old farm house located in Marche, Italy.
Le Marche Villa is located 12 kilometers from Treia a town in central Italy has been restored by Wespi de Meuron Architekten.The location is rich in olive groves, fruit plantations and sunflower fields and the villa offers breathtaking landscape views all the way to the Adriatic coastline.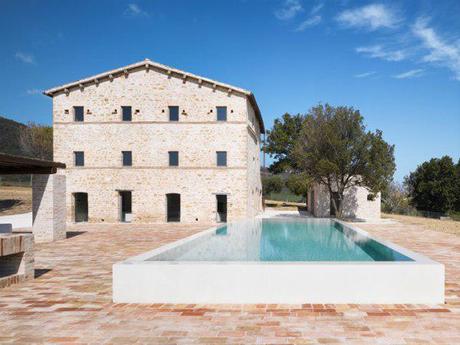 Tall vaulted ceilings and walls made up of pale brick and stone preserve the charm authenticity of the main house as well as the refurbished farm house.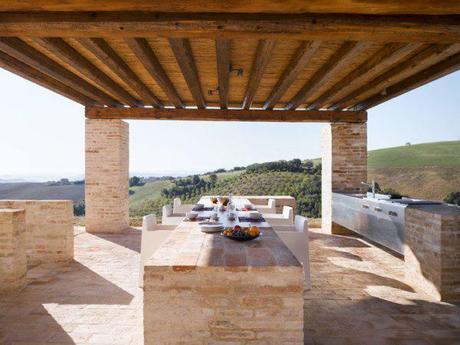 There's a pool that tempts anyone passing by to dive in; the authentic feel of the bricked home seems as if there's history and stories that come with the place.