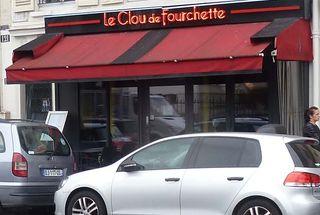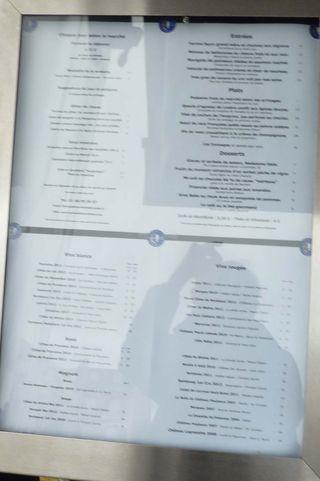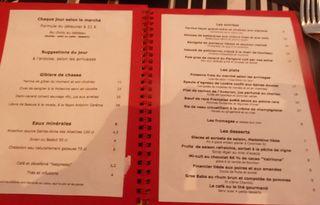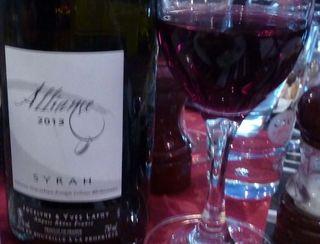 7.3 Le Clou de Fourchette, 121 Rue de Rome in the 17th, 01.48.88.09.97, closed Sunday and Monday (Metro: Rome, Villers, Pont Cardinet on buses 31 and 53) is not named after a nail a fork hangs on but Christian Leclou its artisan cuisnier.  We went because my friend P. needed his fall game fix and we four others were game.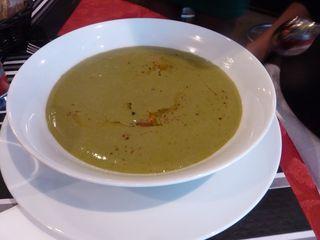 Only one of us has a starter - a soup of watercress and foie gras; the rest of us enjoying the amuses of salmon rilettes on toast.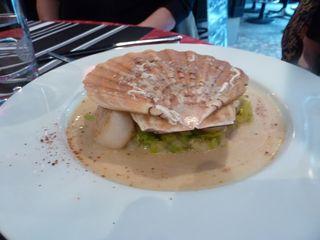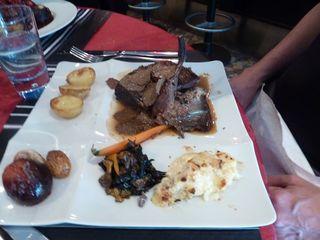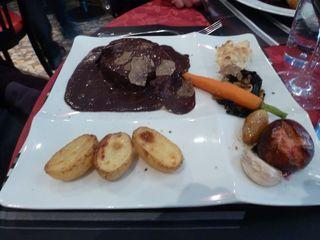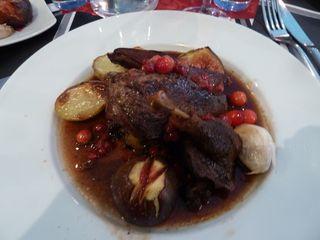 So Colette had the scallops with leeks and the rest of us went for the game; a half a grouse, lievre a la royale and canard sauvage - all with potatoes, vegetables and figs - quite special.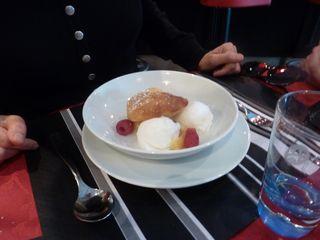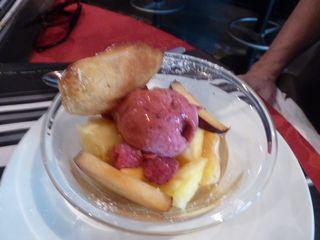 Our desserts were ices and sorbets, seasonal fruits and a big baba (unpictured).
Our bill, with 2 bottles of wine, a Ricard, Badoit, 2 old prunes, 3 coffees and good bread, was 274.60 E or 109.84 E a couple.  dB level a tolerable 72.8.
Go back? - next game trou.