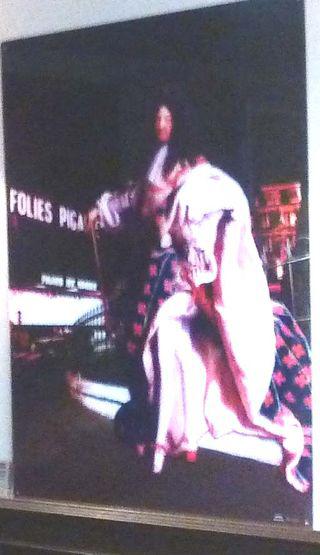 Le Bouclier des Bacchus in the 9th is a place my energizer bunny friend N. and I ate at a few weeks ago and when another friend suggested a group lunch, I charged N. with setting it up in their upstairs' room, thinking (1) it would be a "forced" menu and (2) the wines would be much more than last time when I blindly looked over my right shoulder and picked out a 12.50 E Ajaccio from the wine shelves, that was surprisingly good (they charge the same whether one has the bottle their or apports it.)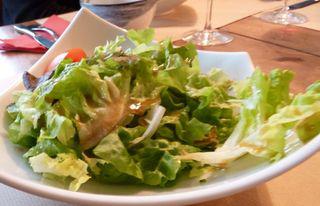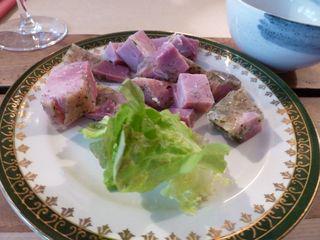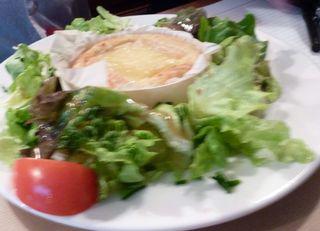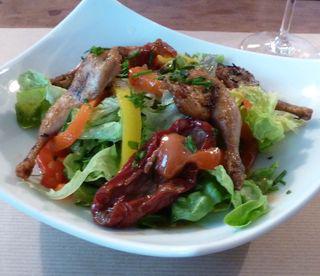 For firsts they had a pissaladiere that no one availed themselves of (no pix), green salads (made on request), a jambon persille (that was [sorry folks] the best I've ever had), a melted container of Maroilles cheese (that was [sorry again folks] the best all of us but the poor guy who ordered it and thought it was "doughy", the best we'd ever had), and a salad Chasseur aka with 1/2 deboned quail leggies (that was [sorriest folks] the best I've ever had).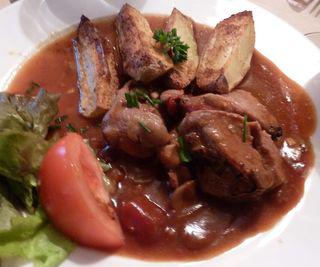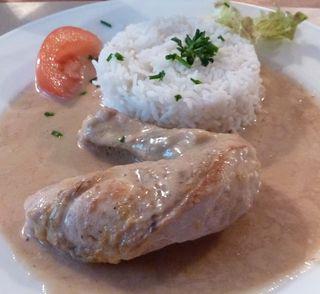 Then the table split between Bony's favorite - the veal Marengo - and pintade with a creamy sauce with the kick - my favorite.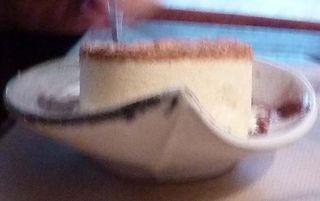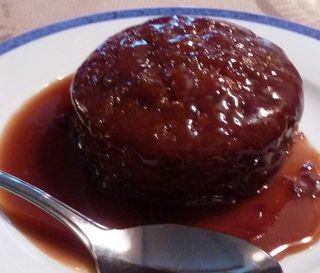 For desserts we again split between the cold Grand Marnier souffle (not bad) and pain d'epice with caramel (pas mal).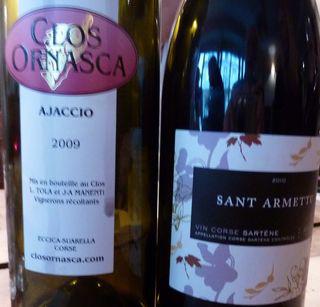 We started with the same wine N. and I had had before and after depleting their supply moved on to another Corsican just up the road which some in the crowd found better and others worse.
Our bill, oooh la la, the bill; for 11 persons, who all had their astounding 26 E 3-course "menu", 5 bottles of wine, no bottled water, pathetic bread, 6 coffees and 1 tea = 250.70 E, thus about 64 E a couple.  Top that budgeteers!