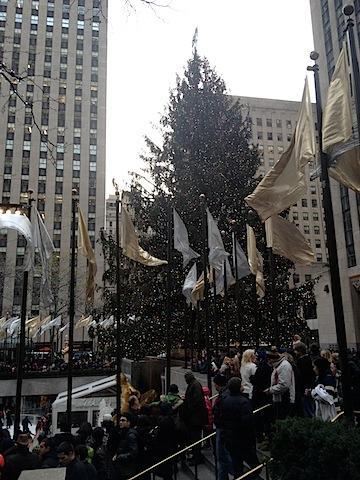 tree at Rockefellar Center
Over the years, we've developed a few holiday traditions. My family hosts a brunch every December for a few family and friends. We read The Polar Express before bed. We watch the best holiday movies of all time (Christmas Vacation, The Santa Clause, A Christmas Carol (Alistair Sims version) and A Christmas Story).
And every year, we go to a fancy lunch on Christmas eve.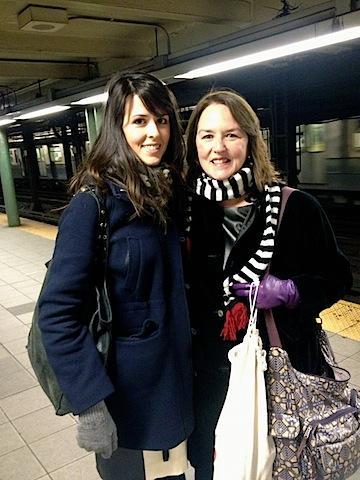 This year, my mom made reservations at Eric Ripert's Le Bernardin for a wonderful prix-fixe meal. The menu is divided into "almost raw," "barely touched" and "lightly cooked," and is entirely devoted to high quality seafood (unless that's not your jam, in which case you can order short ribs).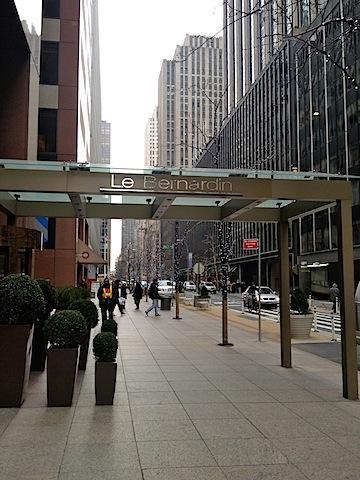 Smoked salmon spread on toast, when we sat down: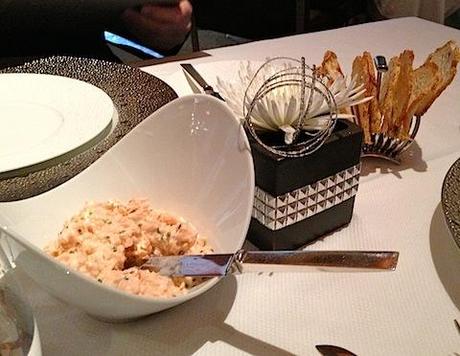 Bread (pretzel roll + olive) with good butter and olive oil… always one of my favorite parts!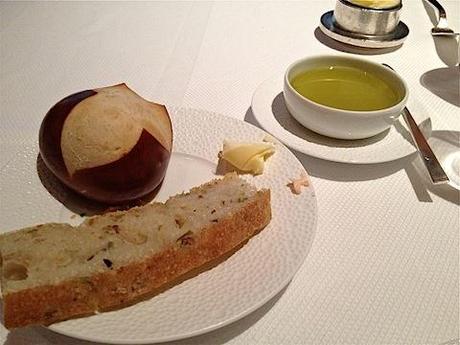 Oysters! I rarely have them, but they're one of my mom's favorite things. I like sharing them with her.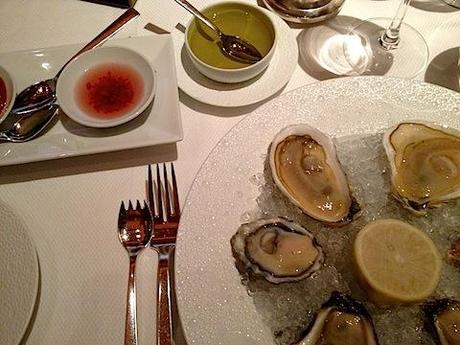 Roasted monkfish with wilted mustard green + daikon "sandwich" in adobo sauce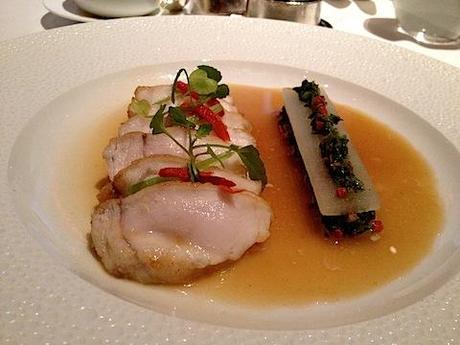 The presentation of each dish was extraordinary! And dessert was especially lovely, so I took photos of everything for you.
Black forest with dark chocolate cremeux, kirsch Bavaroise, Belgian Kriek beer sorbet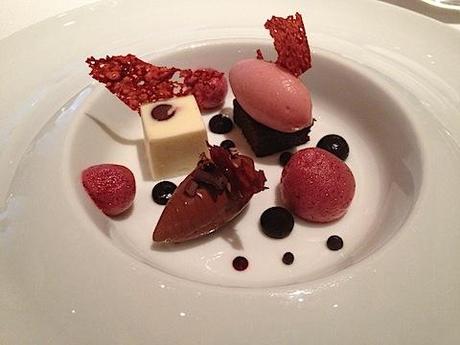 Warm pecan "tart," red wine poached pear, bourbon caramel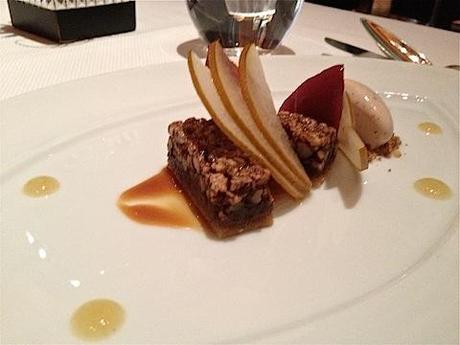 Madagascan chocolate ganache with candied peanuts and popcorn ice cream (my favorite!):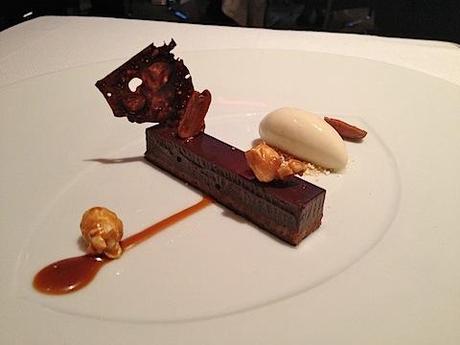 And, as a final gift from the kitchen, little pieces of pear bread. They tasted like a mix between bread pudding and banana bread; very smooth and almost mousse-like.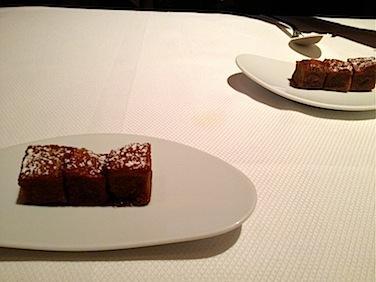 It was a wonderful way to spend Christmas eve, and so festive! And now, for the rest of the "weekend" (isn't it weird to have Christmas on a Tuesday?!) I'll be lounging around in my pajamas, wrapping gifts and watching Parks and Recreation. It's a good life.
If you celebrate, how do you spend Christmas Eve?