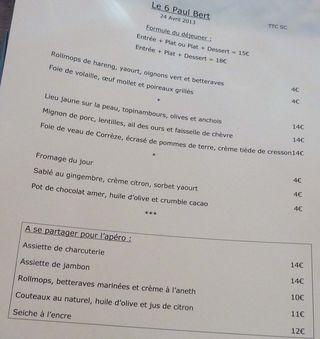 Le 6 Paul Bert in the 11th is yet another place I reconnoitered in Colette's absence and put on her "must go" list.  Today, 6 of went and despite our varying food tastes, all felt more than satisfied by what they/we ordered; indeed each of felt we had "scored" and while sharing everything, stuck to our beliefs that "we were the Champions."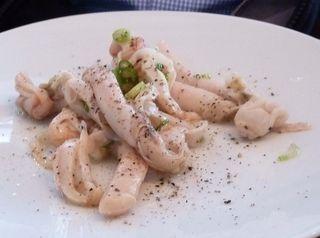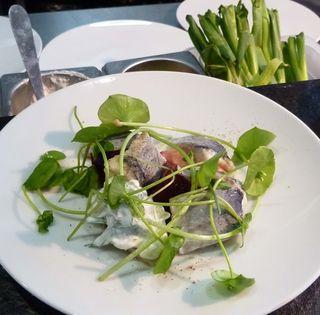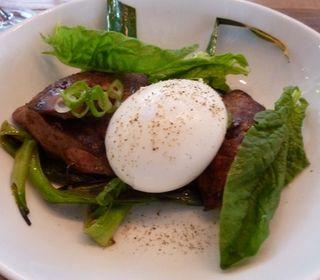 M. Paga had the razor clams, de-shelled and declared at the end of the meal that they were the one sour note of the lunch, but ironically, I liked them, although I normally don't ever order them, even in Venice; M. the Photo-Pro had the rollmops of very strong (that's good folks) herring with yogurt (like sour cream to you New Yorkers), scallions and beets, which we'll come back to later; and I felt I was the true winner, of course, with my assertive chicken livers with a soft-boiled egg (everyone is doing them these days) and al dente grilled leeks.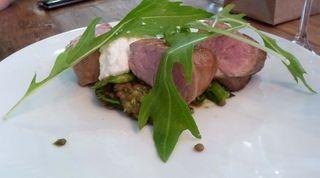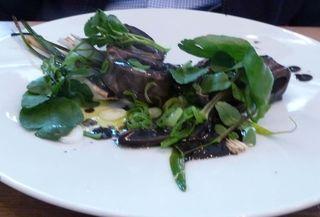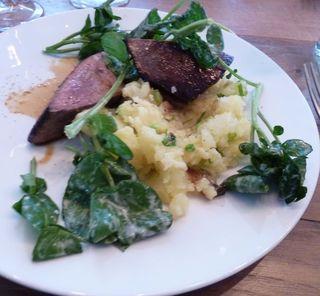 For mains we went various ways - towards the mignons of pork (undercooked) with lentils; the squid in black ink that were seductively spicy; and veal liver that the waiter inststed would come rose-squared and was.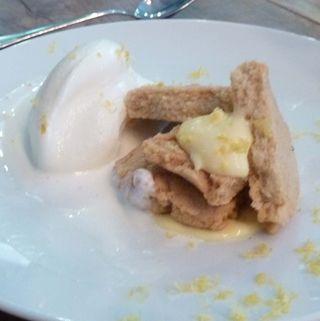 For desserts, we sort-of shared the lemon ice cream, yogurt sorbet and a ginger sable; bitter chocolate with olive oil and cocoa crumble - AND another order of herring - Yummmm.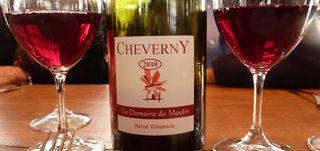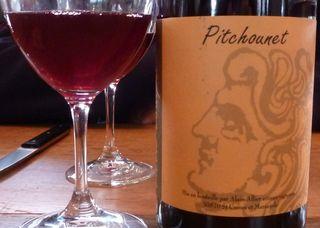 With three bottles of red wine (one a Cheverny, the others Pitchounet Mouressipe), no bottled water, 2 Calvas and two coffees, our bill amounted to 70 E a couple.