We had another lazy day today which was so nice, I love not being rushed, going with the flow and spending quality time with Warren & Sienna. Lately I have been having chia pudding for breakfast and it's so good! It satisfies my porridge craving whilst still being grain free (FYI video on why I've gone grain-free is here if you're wondering).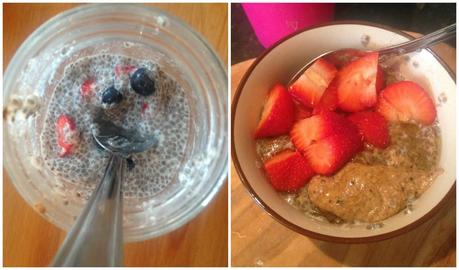 We spent most of the day reading, playing with her toys, playing hide and seek and dancing. We did also do a bit of mid morning baking. I found a really easy, quick grain free bread recipe and had all the ingredients in the cupboard so decided to give it a go! It turned out delicious and freezes well too, so I waited for it to cool, cut it into slices and put it in the freezer ready to whip out when I fancy some.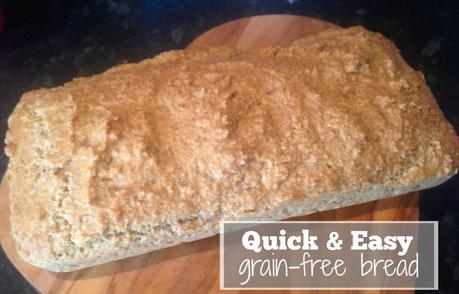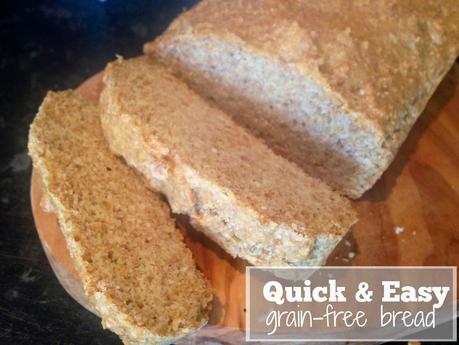 Quick & Easy grain free bread. (adapted from this recipe) Makes 1 small loaf.
Ingredients: - 3 eggs, 1 egg white, - 3 tbsp water, - 1 cup linseed, - 1/2 cup of ground almonds/almond flour, - 1 tsp baking powder, - 1/2 tsp salt.
Method: 1. Preheat oven to 200C, 2. Beat the eggs and water together in a small bowl, 3. Add all the dry ingredients to a larger bowl and mix together thoroughly, 4. Combine the wet and dry ingredients well, 5. Pour into a small loaf pan and bake in the oven for 20-25 minutes, 6. Allow to cool, slice and enjoy!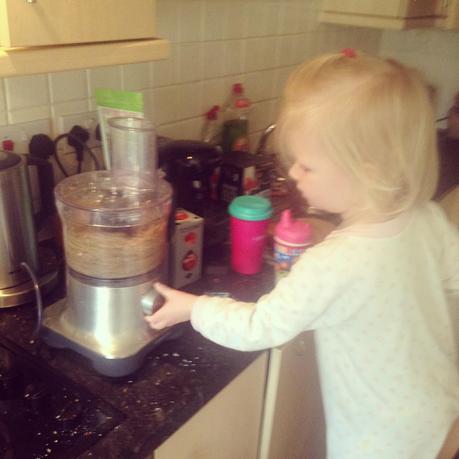 We also whipped up some muesli bars.. Sienna was such a good helper pouring each ingredient in and she loved putting the processor on and off :) I used this recipe except I left out the flax. They still turned out amazing...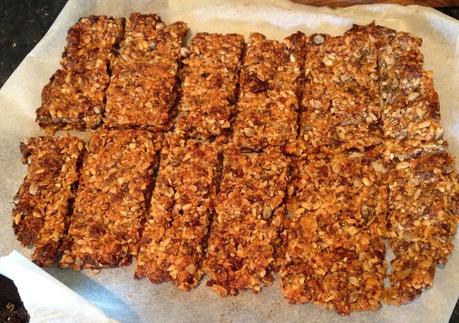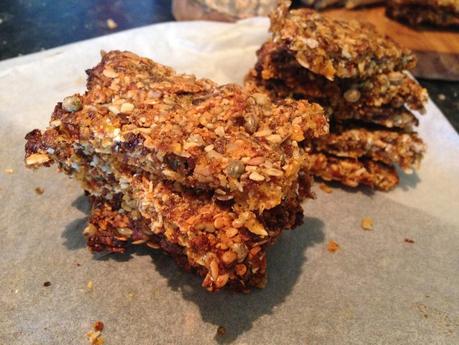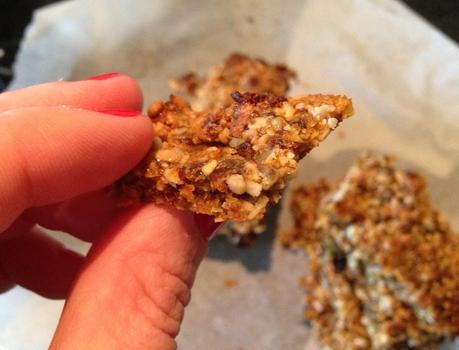 ..and it's hard to believe they are grain/oat/sugar/sweetener free! They actually taste like delicious flapjacks to me, yum! I will be making these again for sure! Hope you all had a good weekend!
What did you last bake?
Follow me: 

BlogLovin'

 // 

Twitter

 // 

Facebook

 // 

Google+

 // 

Pinterest

 // Instagram

*This post may contain sponsored or affiliate links and PR samples.