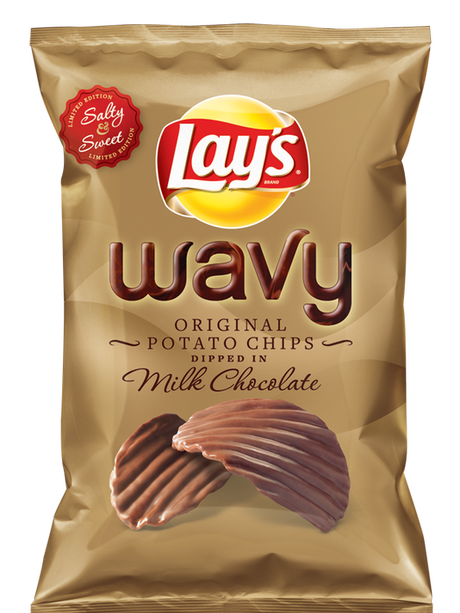 No seriously, you can go check this out on USAToday.com if you don't believe me.  Lay's potato chips are going to start rolling out Wavy Potato Chips that are dipped in milk chocolate, next week!  With the label that it's mixing sweet & salty, these chips are "limited edition" for the holiday season.
While I wasn't a fan of the last grouping of flavors Lay's came out with, these I might try.  I've been a sucker of salty with chocolate since the days working the video store and having popcorn with a Hershey bar or Drumstick.
So what's your call?  Gonna try these, or leave them for me to try?