Some words from Emerson, Lake and...Powell.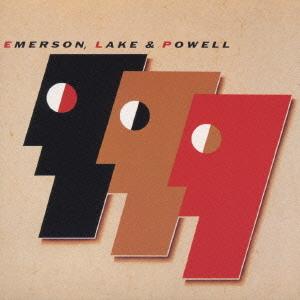 In light of today's tragic events in Newtown CT, I wanted to share this lyric, from the underrated 1986 progressive rock album Emerson, Lake and Powell, recorded by the group of the same name. Due to Carl Palmer's commitment to the band Asia, he was replaced by the late drummer Cozy Powell, allowing ELP to keep its famous initials. This lineup only recorded one album together.
This was a song (and a record) I loved as a kid and today it's particularly relevant. It's also the last I'll say on the subject of Newtown on this page. 
Unfortunately, YouTube does not allow the video file of this song to play in the United Stated due to copyright issues with the Universal Music Group. However I have included a link included to Amazon.com in case you'd like to hear this for yourself. The lyrics are below the fold.
"Lay Down Your Guns."
(Music and lyrics by Keith Emerson, Greg Lake and Steve Gould © 1986 by the artists. )
Lay down your guns I come in peaceNo need to run my friend into the treesWe've been through this so much beforeBut still we get it wrong.

Lay down your guns, and stand up strong




Lay down your guns and feel no regretLife is too short my friend, best we forgetNo matter how we rise and fallAnd how our love is torn,We'll stand up high above the storm.And still our passion callsAnd the juices fall like rain from the skyWe have to understand we're the flameThat feeds our desire.God knows we must survive.Lay down your guns and hold on tightWe'll prove the world is wrong and get it rightNo need for you to worry now the best is yet to comeLay down your guns and stand up strong.And though the cut is deepWe can heal it, trust me and keepYour spirits highIt should be easy now that we've talked it overAnd God knows we have to try.Lay down your guns just don't say goodnightWe'll prove the world is wrong, and get it rightAnd even in your darkest dreamsSome things you can't foreseeLay down your love, lay it all on me.