Hi fellow nail polish lovers!!
I have two recent releases from LAV Lacquer to share with you today!
Pina Colada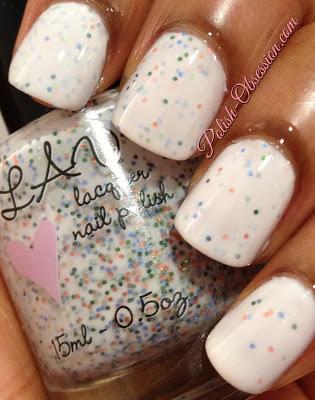 Pina Colada is a white crelly base with a mixture of blue, green and coral microglitter.  It's packed with glitter in the bottle, but since it settles, there isn't as much on the nail.  However, there was a good amount of glitter coverage on the nail.  The formula is slightly thick, but manageable.  Here I used Rejuvacote as a base, two coats of Pina Colada and Seche Vite Fast Dry Top Coat.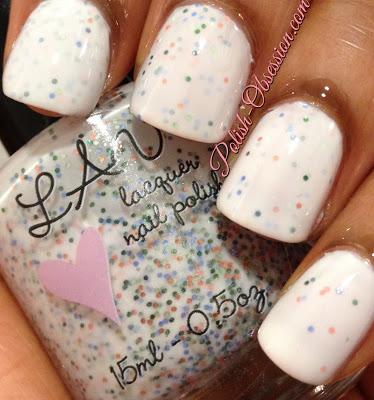 Artificial Light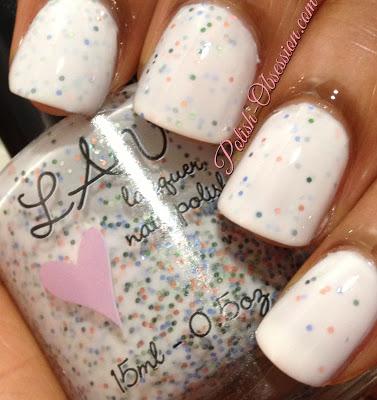 Artificial Light
Pina Colada has a really fun mix of glitters.  I really like it.
Summer Summer Summertime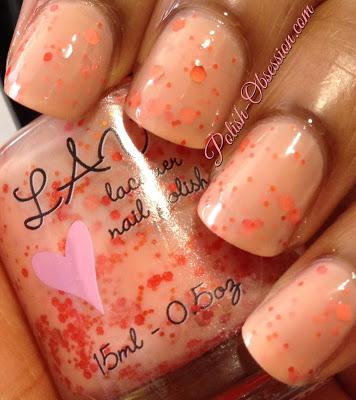 Summer Summer Summertime (love the name) is a peach jelly base with a mixture of orange medium hex glitter and microglitter.  It has a good formula.  It is sheer though, so I had to use three coats.  There was still VNL, but it had a good amount of opacity.  I used no base or top coat for these swatches.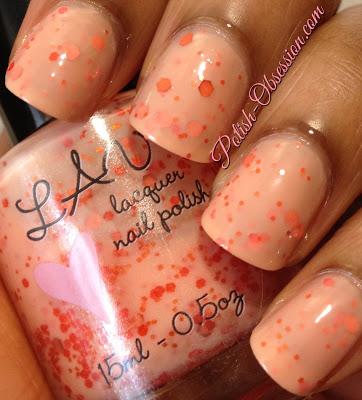 Artificial Light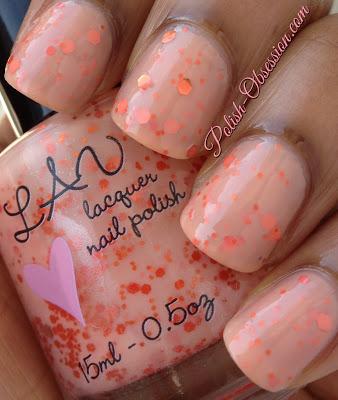 Natural Light
This is a really cute polish.  Though it's not very bright, it really does remind me of summertime.  It's a pretty mixture of colors.
What do you guys think of Pina Colada and Summer Summer Summertime?  Anyone else want the warm weather back?
LAV Lacquer polishes may be purchased online at etsy here.