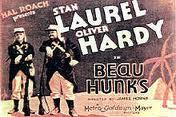 Year: 1932
Producer: Hal Roach
Directed by: James W Horne
Plot: Oliver decides to join the Foreign Legion after he is scorned by Jeannie Weenie, the woman in his life and one true love. Hilarity ensues as Stan and Ollie experience the hardships of army life.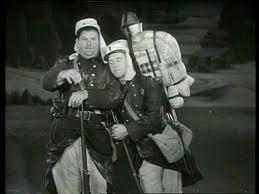 Initial thoughts: Oliver and Stan are on top form as usual in this classic from the Hal Roach era. There are lots of visual gags as Ollie and Stan are put through their paces by the Commandant, played by Charles Middleton, who interestingly was Ming in the vintage Flash Gordan serial from the 1930s. There is also some excellent banter from the comedy duo particularly from Stan as he annoys the commandant with his words of confusion. One funny scene finds the pair helping to defend a fort with the use of some hand grenades. It's fair to say that they shouldn't be in charge of explosives.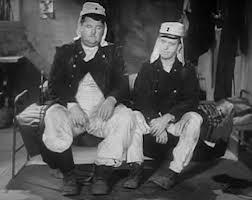 Overall opinion: This is a well crafted comedy with plenty of memorable moments, the ending in particular. It's always nice to watch a Laurel and Hardy flick and it's fair to say that this particular classic has not aged that badly. Stan and Oliver always managed to shine above many of their co-stars not just because they stole the show with their performance, it was also down to how natural they came across on screen.