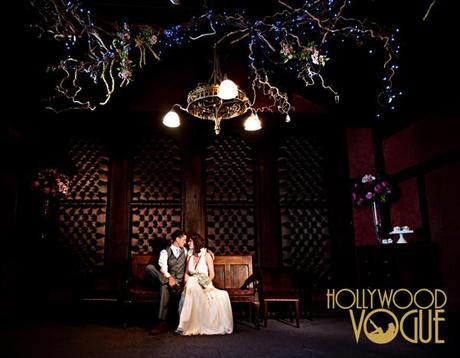 Hollywood in its Golden Age: sophistication, glamour and mystery in equal measure. A time when movie stars far eclipsed today's actors, when they were icons, icons that shine as bright today as in those halcyon days. When the leading man oozed charm and power on and off screen. And when the leading lady smouldered behind a cool, flawless facade.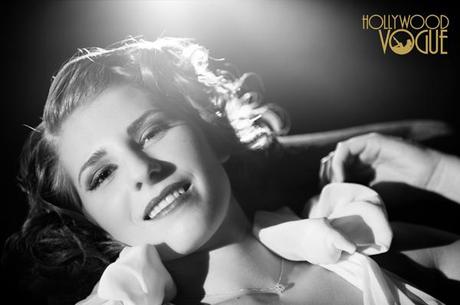 Those Hollywood pin ups were captured forever on the silver screen and in the studio portraits that helped create their fame and their signature look. The sexy blonde bombshell, the ice-cold princess, the tempestuous rebel – roles and characters both created and promoted in those iconic shots.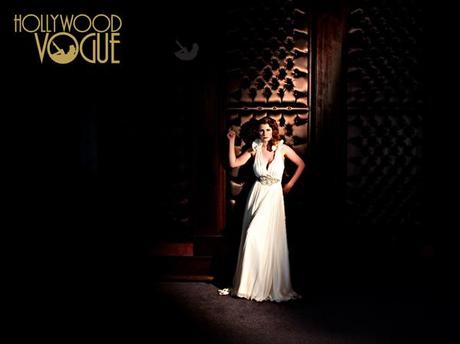 Beautifully lit, immaculately made up and styled to perfection, Hollywood's most sensational stars appeared in some of the most glamorous costumes ever seen, the ladies with every voluptuous curve draped and highlighted, the men immaculately suited and groomed. But despite the art of the costumier, it is the beauty and magnetism of the stars in those images that endures.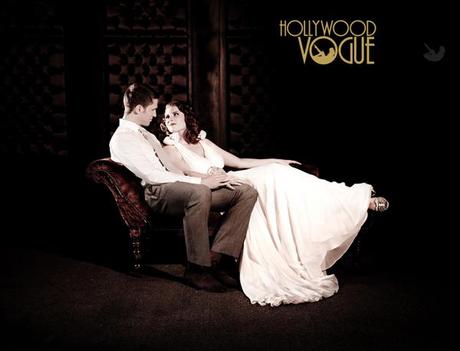 Now you too can capture a little Hollywood magic with the supremely decadent Hollywood Vogue photo-shoot. Inspired by the stars and studios of yesteryear, we have launched a post-wedding service that revives that Hollywood atmosphere for even the most modern of brides and grooms. We create the ultimate Hollywood shots, each one given a dusting of stardust with authentic lighting, styling and technique to make you and your leading lady or man the stars of your very own picture show.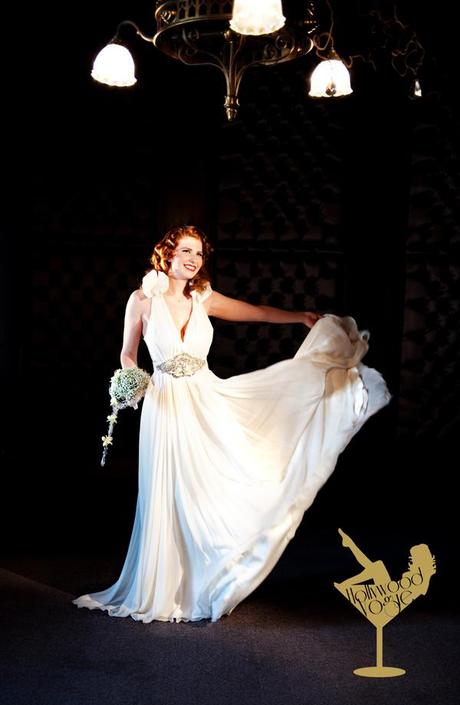 Today we are featuring the first of 7 scenes from a fabulous Hollywood shoot to launch our brand new Hollywood Vogue service. Primarily marketed as a post wedding shoot service for all newly weds who want to get back into their wedding outifts for the ultimate in glamour shoots, it is also a great shoot for decadent hen parties, engagement shoots or anniversaries.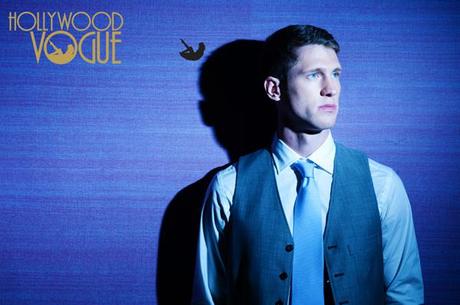 Wholesome but sassy, forthright and vulnerable, honest and energetic, in 1945, Ginger Rogers was the highest female earner in Hollywood: testament to her talent and popularity. A vaudeville theatre and later Broadway graduate, she was the answer to Hollywood's musical dream, her elegance and sophistication matched only be her energy and ability, most notably as Fred Astaire's leading lady and dancing partner.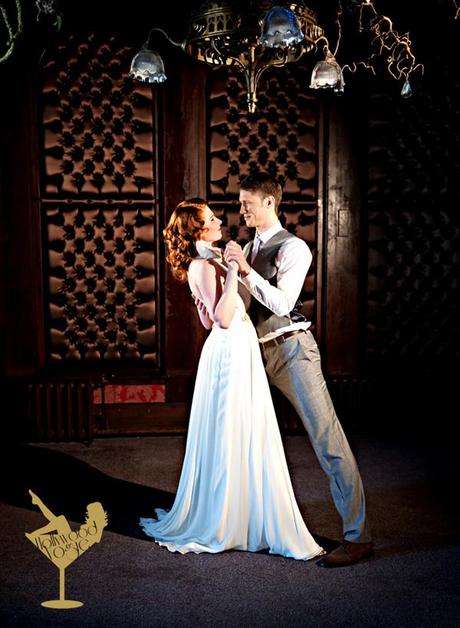 Despite her fame as Astaire's dancing partner, he was her co-star in only ten of her 73 films. And though he choreographed their dances, Rogers was both an active contributor and equal talent. As Bob Thaves exclaimed, "Sure he was great, but don't forget Ginger Rogers did everything he did backwards . . . and in high heels!"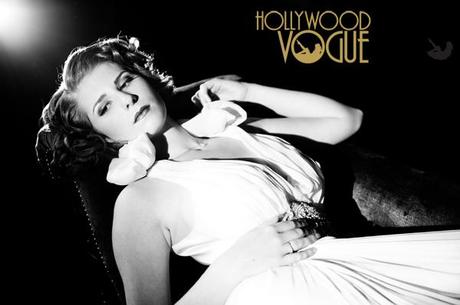 We fell in love with Ginger's coy vulnerability and created the Rogers Hollywood portrait scene.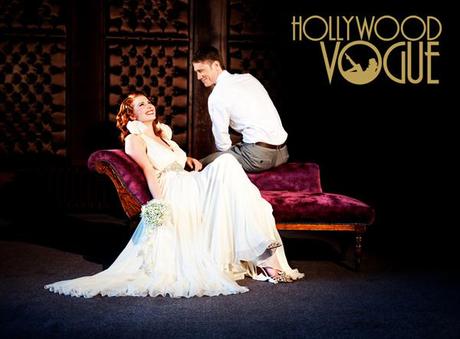 SCENE FOUR, THE HALL – EVENING
SCENE OPENS: Rebecca is in the upper hall at Belle Epoque. Behind her the padded wall adds to the sense of 1930s glamour, the silk of her full skirt rippling with each movement. Her red hair is complemented by strong make up that accentuates her natural allure. Greg steps forward, his soft grey suit the perfect foil to his elegant dance partner…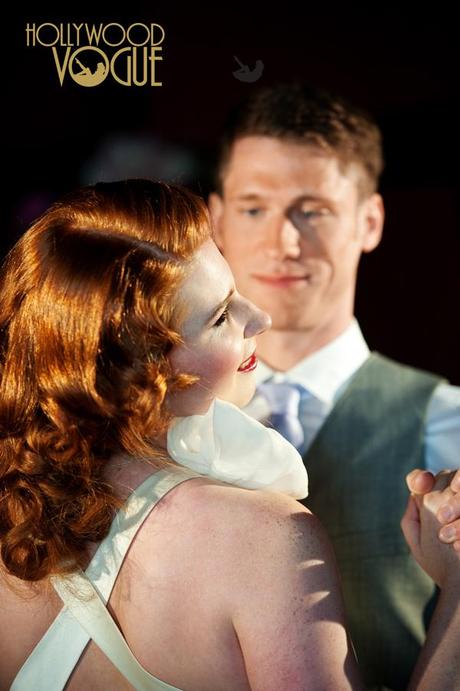 Wearing a fabulous Jenny Packham gown provided by Aphrodite of Knutsford, model Rebecca looked amazing in our Ginger Rogers inspired shoot.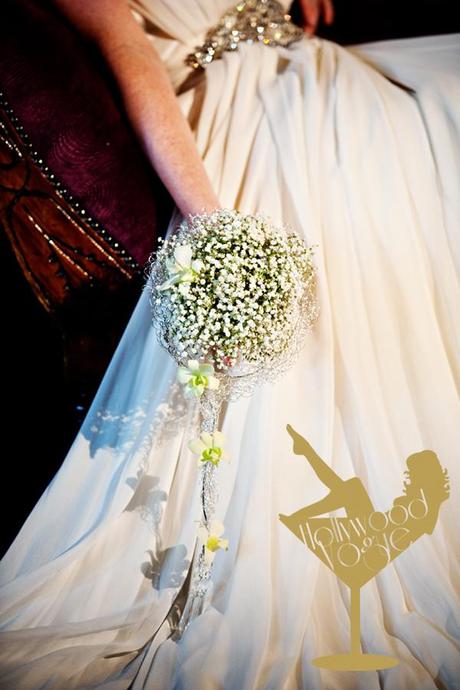 The yummy cupcakes were created by Cakes By Beth. Hair and makeup were by fabulous team headed by Beth Davies, Romy Richardson and Maritza Haydon.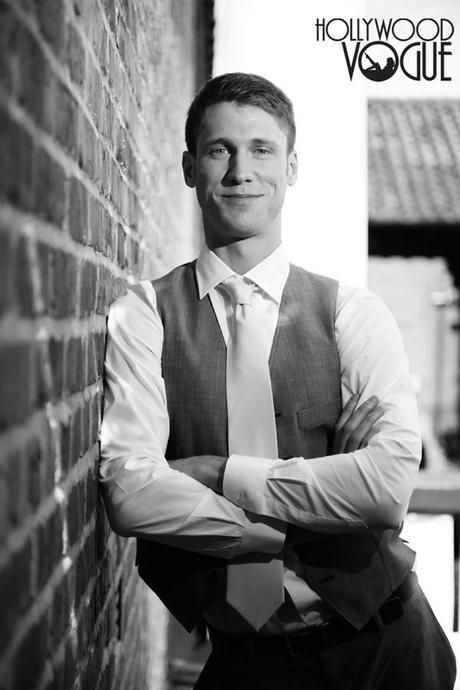 First time models Rebecca Bradbury & Greg McAvoy were the perfect Ginger and her leading man.
All staging, direction and photography by us – Jenny & Keith McAvoy. For information on how you can star in your very own Hollywood scene please visit our website at http://www.mcavoyweddings.co.uk/hollywood-vogue/