Today's blog post focuses on some of the latest health news from around the world, including why weight-lifting can cut diabetes risk.
Research taken out in the US shows that women who pump iron in the gym, reduce their risk of developing diabetes. 
Lifting weights, doing press-ups, or similar resistance exercises to give muscles a work-out was linked with a lower risk of diabetes, and we're recommended to do such exercise twice a week. 
Experts already know that regular aerobic exercise, such as jogging, brisk walking or swimming, can help stave off type 2 diabetes.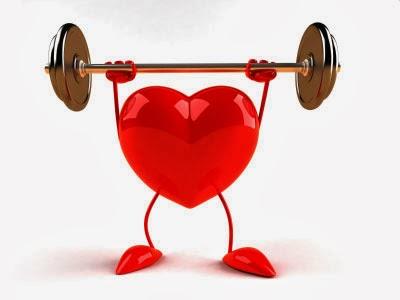 The latest work suggests adding resistance training to exercise regimes - something already recommended by the NHS - will give further protection.
The Harvard Medical School researchers point out that their work is not perfect - it looked at only nurses who were mostly Caucasian and relied on the study participants reporting how much exercise they did rather than directly measuring it.
They believe the explanation may be partly down to maintaining a greater muscle mass to act as a buffer against diabetes.
Nearly a third of a million people are being diagnosed with cancer each year in the UK, according to the charity Cancer Research UK.
It says around 50,000 more people are finding out they have cancer every year than a decade ago.
The rise is due to more people living to a ripe old age.
Meanwhile, research by the University of Exeter suggests patients want cancer symptoms to be checked out more quickly than NHS guidelines recommend.
Age is the biggest risk factor for cancer.
And as life expectancies have increased in the UK, so too has the number of people being diagnosed with cancer.
There's been a big rise in the number of young people suffering from mental health problems since the recession, according to The Royal College of GPs.
It also says doctors are not being given the right training to help spot and deal with the problem.
GPs have estimated that tens of thousands of 15 to 34-year-olds are suffering from depression, stress and/or anxiety.
They say that in the most serious cases, young people are self-harming and taking their own lives.
The Royal College of GPs says that some of the issues are on the increase because young people are struggling to cope with lack of money, jobs and opportunities.
Read more on these stories at http://www.bbc.co.uk/news/health/ and please check back soon for more posts on health and fitness, including more news, tips and advice and much more.