New York in August is a bit of a ghost town. On the weekends, parking spots abound, and it's easier to get a table at most restaurants. I've been feeling the itch to get out of town, and in a few hours, we're headed upstate for the long weekend for a wedding and some family time. We took some a couple day trips last Saturday and Sunday, too, happy to breathe fresh(er) air and remember nature.
On Saturday, we drove up to the Hudson Valley with some friends. There are a lot of vineyards up there! Last year, around this time, Brien and I celebrated a belated Valentine's Day tasting wine in Warwick.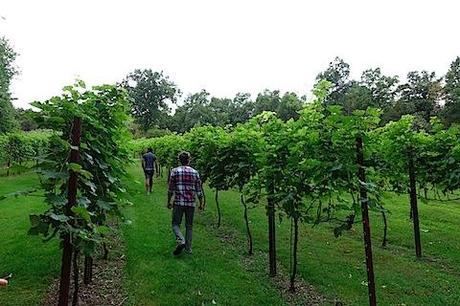 It was a beautiful day! Brotherhood, one of the wineries we visited is the oldest in the nation. Their riesling is stocked at the White House!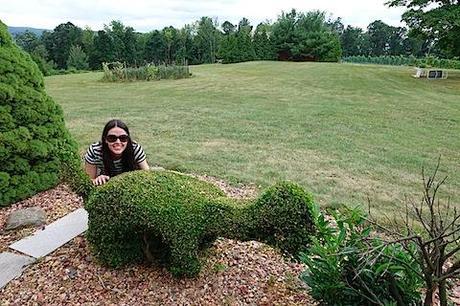 Here we are foraging for wild grapes in a park about 30 mils from the city. Spy any photo bombers?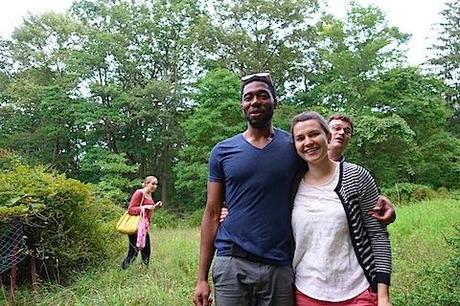 On Sunday, Brien and I continued to explore. We headed north to Inwood, which is technically still in Manhattan, but felt like a different city!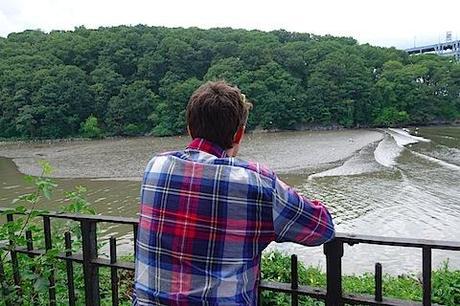 I loved all of the open space.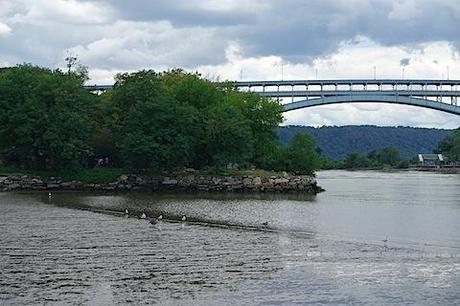 This restaurant review was the reason for our visit. Indian Road Café is like the cafe/coffee shop/bar you hope your college will have nearby. It was perfect! Our brunch was creative (and rich!).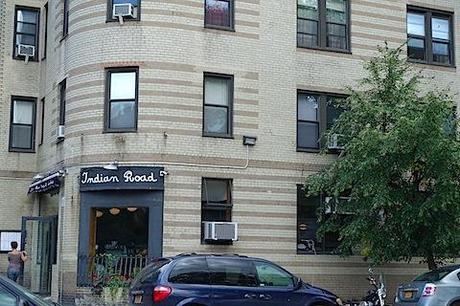 Before it gets too cold, Brien and I are making an effort to sit out on our front porch. It's one of my favorite things about our apartment! A few times each month, we sit out there with cocktails and appetizers, talking and people-watching. It's a nice reminder to pause, and slow things down.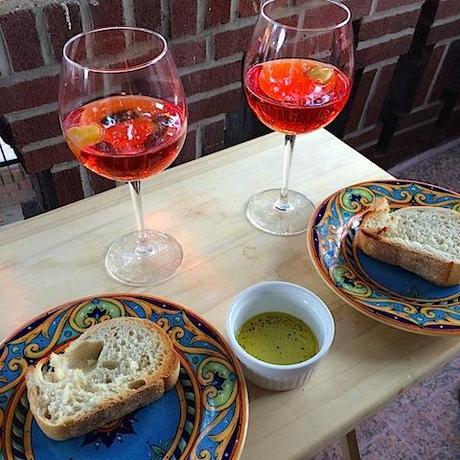 After reading this review, my mom and I popped into Pi Bakerie for a quick and inexpensive dinner. I love spanikopita (spinach pie), and their version with kale, spinach and goat cheese hit the spot! We happened to be seated right next to the owner, who told us that all of the equipment was imported from greece. And the copper tables we were dining on? Made from upturned baking trays! Genius, right? The restaurant made me nostalgic for our trip to Greece. It's hard to believe we were in Santorini exactly a year ago!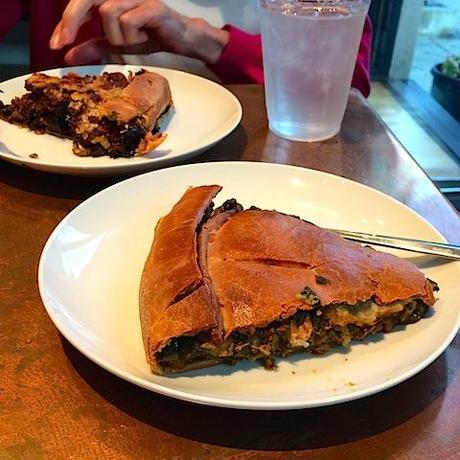 It's also hard to believe that September is just a few days away! I've always loved back-to-school season.
Enjoy your long weekend!