Soaking up the last rays of our summer sun. And that little dock right there? That's where Brien and I will be saying "I do" in just 8 days!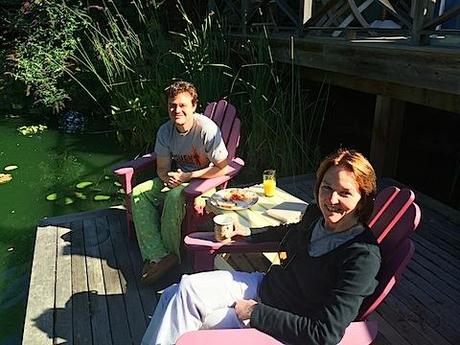 Lately, it seems like all I want is cheese! Specifically, Pierre Robert, on the left. Manchego, right, is also one of my favorites. My family first tried it when I brought it home from Spain after the spring break of my senior year of high school.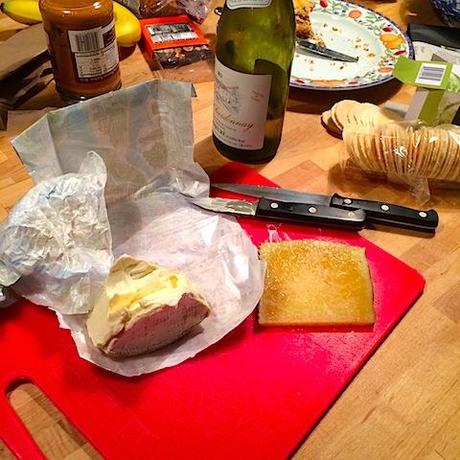 Cozy afternoon.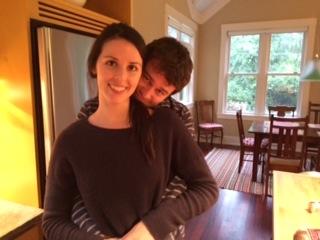 Last lunch on the deck for awhile. We shared the space with a bunch of bees!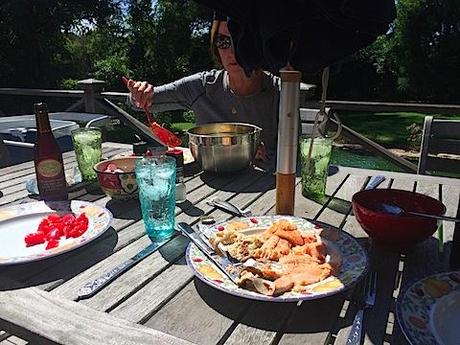 Pruning day! Can you spot the poodle?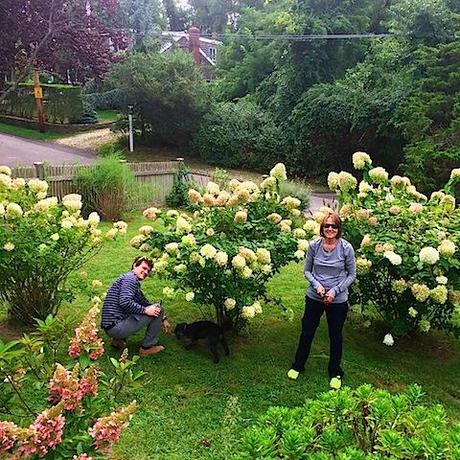 Puppy glamour shot.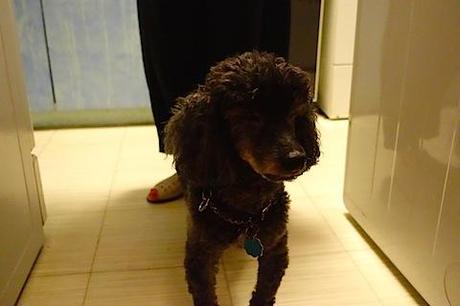 Quiet moment alone… just me, my pizza, and Margo Roth Spiegelman.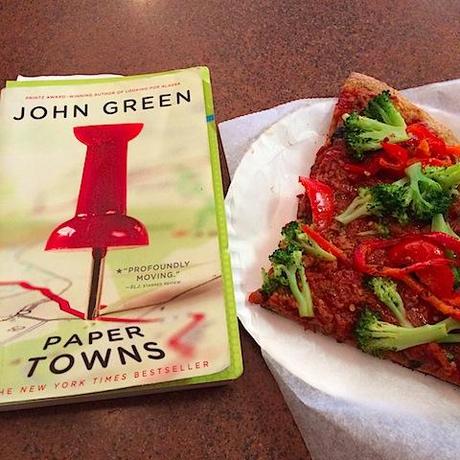 Big slab 'o pizza from Numero 28 the other night. Half patate, half boscaiola.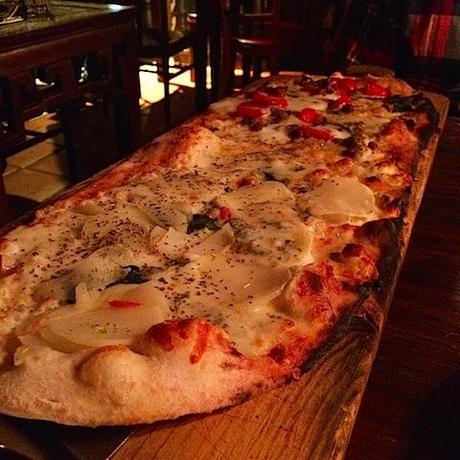 A quartet of Italian desserts at Rubirosa for Brien's birthday! And speaking of pizza, I think theirs wins for best in the city.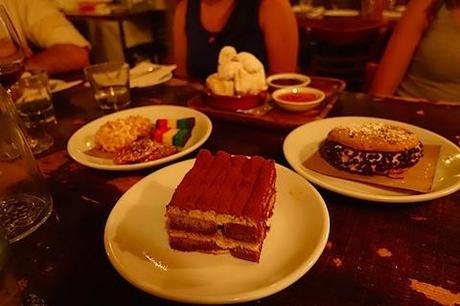 My mom's famous chocolate cake.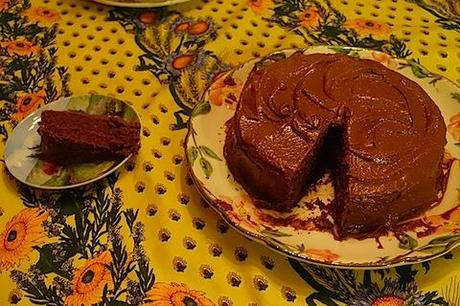 And B, hamming it up. I'm marrying such a goof, and I wouldn't have it any other way!