The days and nights are starting to cool off and it's been quite some time since I have written up an update on the garden. Obviously, it hasn't just been book posts I have dropped the ball on. The garden is winding down and slowing down in this late summer/early fall season.
The garden is considerably smaller now that the lettuce and the tomato are gone. It's just my onions, herbs, and a few small flower pots. Here are a few photos of things as they are now: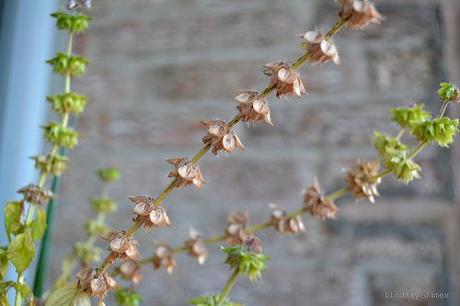 Basil Seedpods: The basil is basically done for the season, but the seedpods are kind of exciting! It's too bad I won't be growing lemon basil again next year. Let's hope my classic basil is just as successful next year.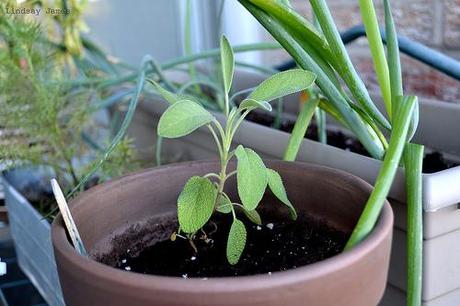 Sage: It didn't get as big as it did last year, but it's just as yummy! Still a success.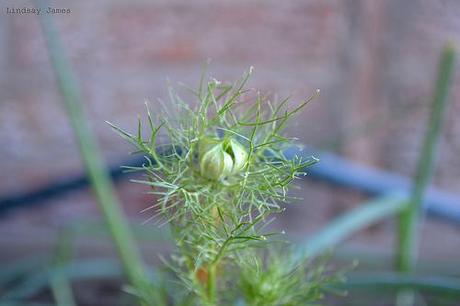 A late-summer "Ragged Lady" bud: Wasn't expecting this so late in the season.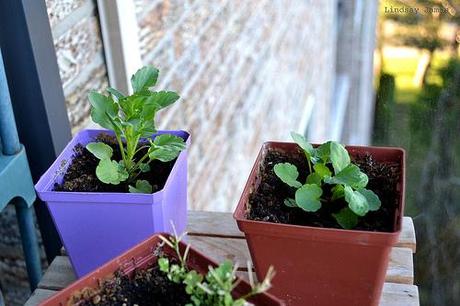 Multi-Colours Pansies: Planted these late in the season for pansies. I am going to transplant these and bring them indoors and hope they bloom at some point.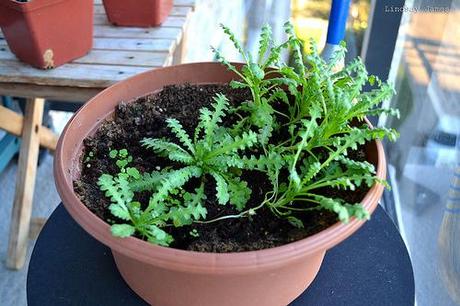 Black-Eyed Pennies: Again, these were planted late in the season so I don't expect any blooms this year. I will be sure to plant them bright and early next year!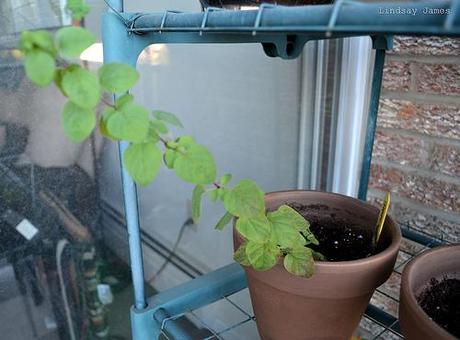 Oregano: Wow, it really took off as the summer went on! Delicious in pasta sauce! Bring on more next year!
I also have a the onions, the pot of chives and some parsley yet. The onions are going strong and have been all season, but the others are quite straggly and looking poorly. I am just writing them off for this season. I'm not too upset though because there is always next year for things to go better. A lot more lessons were learned this year and there will be several changes to the garden for 2014. More on those at the end of the season! I am going to enjoy this for the rest of the season as much as I can.