We have been able to cross the purchase of a board game off the 30 Before 30 list. This was a very exciting early birthday gift.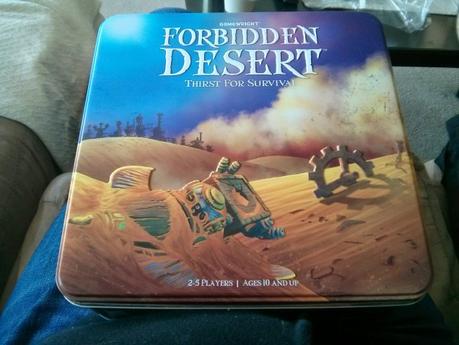 Forbidden Desert is a cooperative game that I first discovered while watching Tabletop on YouTube. In a nutshell, you and your friends are members of a steam punk airship crew and your airship crashes in the desert in the middle of a terrible sandstorm. The object of the game is to find essential parts of your ship, repair it and get to the launch pad to escape before the storm or lack of water kills you. It can be played with anywhere from 2 to 5 players.
Jay and I played it just the two of us the day after we bought it and had a great time. We are very much looking forward to playing it again with more of our friends. It's a simple and very enjoyable game that has varying levels of difficulty and plays differently every time.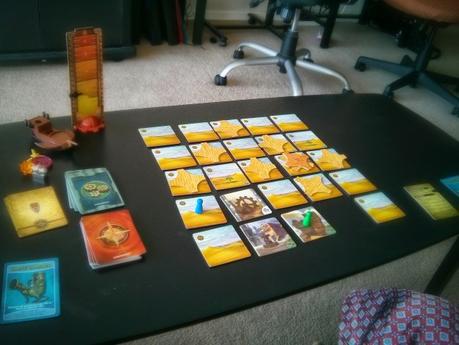 I am positive it will make for some great game nights, one of which I need to start planning for. My sister and I are planning to host a game night together as a team. I am looking forward to finishing this task and crossing it off on my list as well.