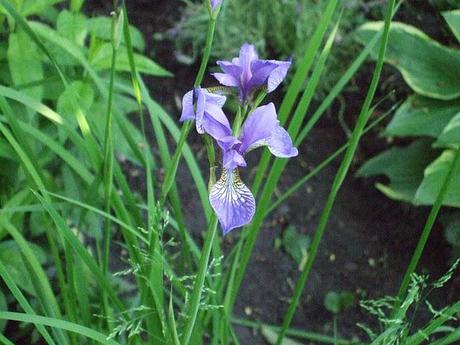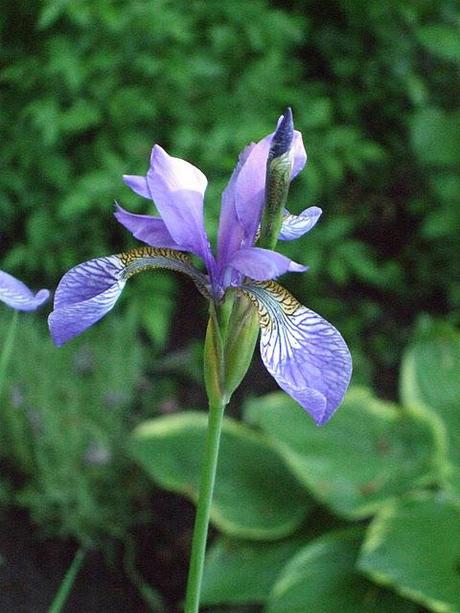 Uggh. It's been such a cold, wet spring. Everything in my backyard is about 2 weeks behind. If the weather carries on this way it will be July 1st before I see any substantial colour in my garden. Since I wrote my final exam on Tuesday I've been toiling in the garden; transplanting from front yard to back yard, (that's lots of fun in a row house), dividing, moving, fertilizing, pruning and raking. Jersey, my Lab, ate a Jerusalem artichoke. I think I'm going to rename her Hoover as in "she will Hoover up anything".
It's nice today, but it's only 16 degrees Celcius or 60 F. Once we get past the predicted thunderstorm on Saturday, it should be a nice weekend, but temperatures are only going to reach 20 Celsius or 68F.
My husband decided he'd like some Celosia (Cockscomb) in the garden for some colour. Can "Dusty Miller" be far behind? I'll post more pictures of my garden as the weather warms.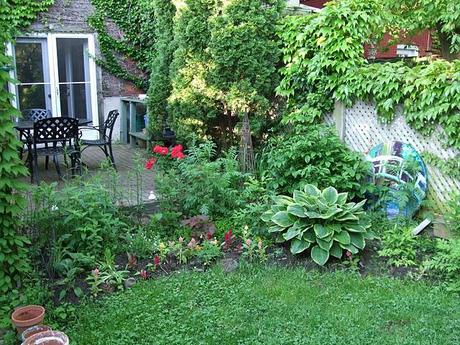 My homage to Giverny, painted on an old patio table, is against the fence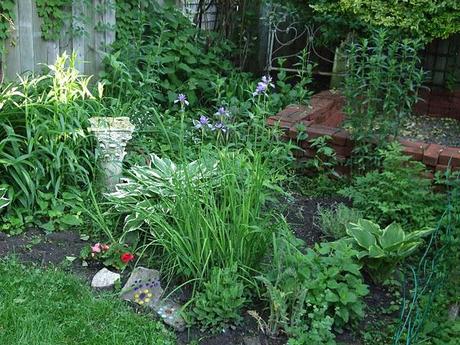 Structure in the top right, affectionately known as the poop-deck, is a dog-sized litter box