I hope I haven't been boring you with my sunset shots from Tel Aviv. It was such a beautiful evening, a little windy but perfect in all other ways.
This toddler came running up to the water, with his father close behind. As they played in the sand the mother came up and started photographing her son and husband. It was a perfect scene, so I, in turn photographed them.
Click on the image to enlarge (it really does look better) or to Purchase a Print.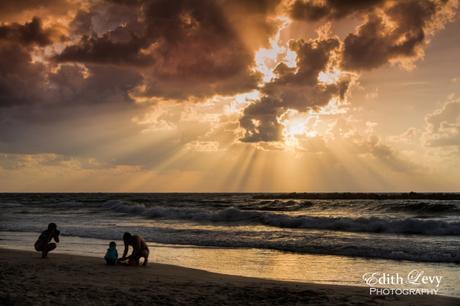 Some of you know that I'm a fan of Topaz Labs products and they currently have a wonderful promotion on that I wanted to let you know about. Use the code TOPAZ2015 until December 31, 2015 to get 35% off storewide. Click here to take advantage of this offer.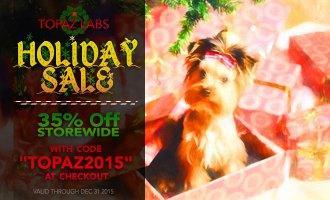 I want wish you all a Happy Holiday, a Very Merry Christmas and a Happy and Healthy New Year to you and your loved ones.