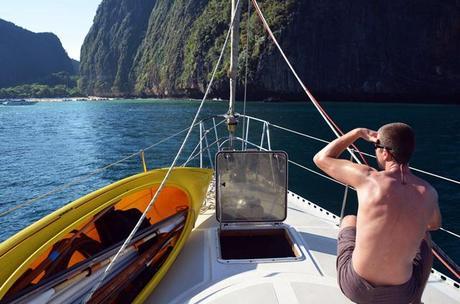 Cruising is hard work. Really. Our punch list to have Totem ready for the Indian Ocean is shrinking but it's constant daily effort to track towards an end of month departure. Even when we're relaxing, like those lazy weeks up in Koh Phayam, we're not on vacation. I made this list of things Jamie did over the course of a few days while we lingered in the bay there:
cut hole in deck for inner forestay
cut six inches of 3/8 inch 316 SS plate from an overbuilt/oversized backing plate
install backing plate with some exceptionally messy butyl tape
re-splice dyneema inner forestay
connect solar panels (offline since arch was rebuilt at the shipyard)
field install connector for NMEA 2000 network GPS (getting aaaalll the little wires into an end: finicky work)
replace burned-out Caframo fan in forepeak
Relaxing is not so much relaxing lately.
But then we delayed our departure from Thailand a bit longer for the best possible reason: the chance for a visit from my cousin and her new husband, as the first stop on their honeymoon travels in Southeast Asia. With Maeve and Noel on board, we had a great break from the pressure.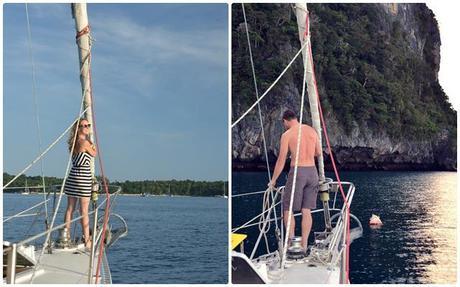 They had a taste of the cruising life. Beautiful anchorages. Lugging provisions. Underwater exploring. Wicked cards. Gorgeous sunsets. Making plans based on the tide. Glorious sailing, interspersed with wind on the nose, or no sailing wind at all.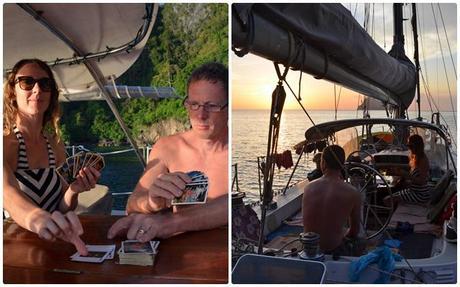 Maeve hooked 2/3 of our junior crew on rock climbing. Siobhan climbed a 5.9 that nearly stumped me. Niall got up a 5.10 at mountain goat speed. Suddenly I'm looking at the many atolls that sprinkle our 2015 route and thinking we should start researching climbs in Sri Lanka and Madagascar. Now.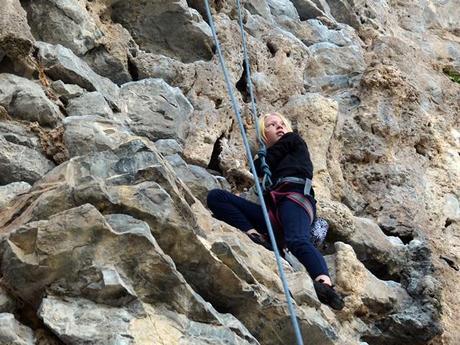 In Koh Phi Phi the climbing bug (and a few annoying mosquitoes) bit at Ton Sai wall. We caught up with Delos, who we first shared an anchorage with back in Mexico in 2009; there was the funny bookshop lady who managed to rope us into setting up her shop.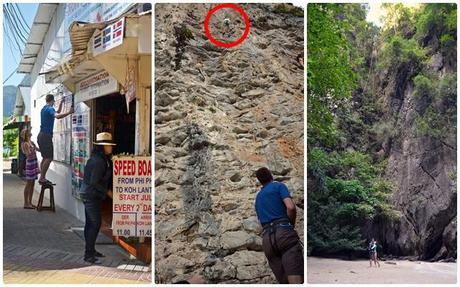 In Koh Muk, we swam through a dark tunnel into the sky lit "room" of the emerald cave, and found breathtaking and unexpected life underwater.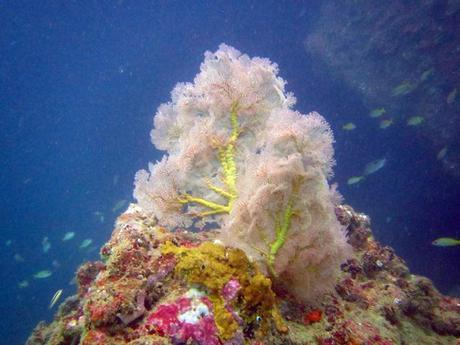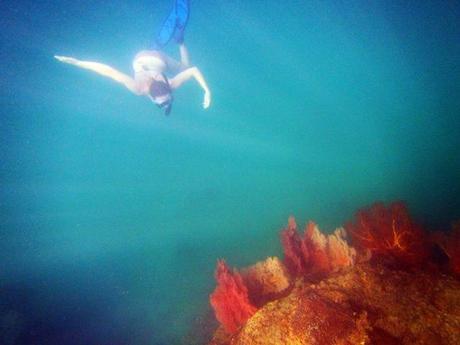 New experiences, old friends, the stuff cruising is made of.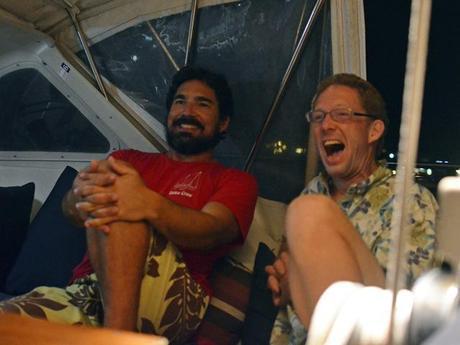 Back in Langkawi, we stare down the punch list again. At this point, it's only "must-do" items that are chipped away at daily. We've begun some goodbyes, and started to do things "for the last time" here. It's bittersweet, but it's exciting all the same.
Less pressured readers know we always appreciate having you sling a little traffic to us on the SAILfeed site.