September is at the end. What about the last classical concert to remember the wonderful summer and to wait for the autumn?
LAST CONCERT IN COMO OF 2013 SEASON 27 September, 20.30Pinacoteca Civica, Como
GRAN DUO Massimo Santaniello (Clarinet), Gianni Fassetta (Accordion)


Here the porgram of the concert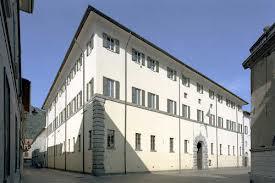 Ennio Morricone: Brothers, C'era una volta in America, Gabriel's oboe, C'era una volta il west, Per le antiche scale
Richard Galliano: Tango pour Claude
Nicola Pivani: Buongiorno principessa
Astor Piazzolla: Libertango, Oblivion, Vuelvo al Sur, Tristango
Nino Rota: Amarcord

Look! It will be an amazing evening. Just come at the concert and enjoythe music. 

Some info about the artists:

Massimo Santaniello, brilliantly graduated at the Conservatory of Avellino, followed the postgraduate studies at the School of Music of Fiesole with Maestro Toudora and at the National Academy of Santa Cecilia in Rome with Maestro Vincenzo Mariozzi . He has performed as principal clarinet with renowned conductors and soloists including: Marcello Rota, Cristian Mandeal, Bruno Aprea, Louis Bacalov, M. Cloths, A. Francis, Boris Brott, Lothar Zagrosek, Passarella, Alexander Michejev, Bruno Canino, Aldo Tramma, Giampiero Sobrino, Kill Hannah, Fabrizio Bosso and others. It 'been a guest soloist in various international festivals, New York, Tokyo, Turin, Milan, Naples and others. >>> Gianni Fassetta performed concerts in Italy (Sala "Nervi" in the Vatican in the presence of Pope John Paul II, the Festival dei due mondi in Spoleto, Aula Magna University La Sapienza in Rome, the Royal Gardens in Turin, Teatro Goldoni in Venice; Eden Theatre in Naples , Auditorium Parco della Musica in Rome, Villa Pamphili in Rome, the Villa Rufolo in Ravello Festival, Teatro Petrella Longiano, Musical Summer Villa Manin di Passariano, Udine) and abroad (Argentina, Austria, Canada, France, Germany, Pakistan , Portugal, Czech Republic, Romania, Slovenia, Spain, Sweden, Switzerland and Hungary).  See u there!