Back in 2013, the Laphroaig QA Cask was released to the travel retail market in a liter sized bottle. It was the second in a three-part travel retail series that explored the way different woods played into the Laphroaig spirit. This release was first aged in ex-Bourbon barrels and finished in un-charred American oak; a.k.a. Quercus Alba… hence the name.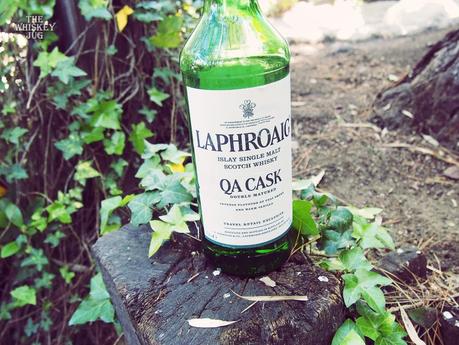 The other two whiskies in that range were the Laphroaig PX and the Laphroaig An Cuan Mor. Of the three I definitely prefer the ACM. The PX is too sweet and, as we'll cover in the scotch review below, the QA is rather weak.
Laphroaig QA Cask Review: Details and Tasting Notes
Laphroaig QA Cask is the second in a three-part series of travel retail-exclusive expressions of Laphroaig. The variant is matured first in ex-Bourbon barrels and then in new, un-charred American oak barrels.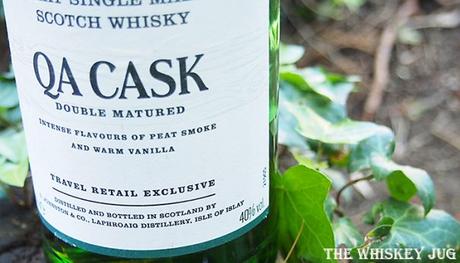 Details (price, mash bill, cask type, ABV, etc.)
Region: Islay, Scotland
Distiller: Laphroaig
Mash Bill: 100% Malted barley
Cask: ex-Bourbon, Virgin Oak (not charred)
Age: NAS (3+ years)
ABV: 40%
Price: $84
Tasting Notes
EYE
Honey
NOSE
Smoke, orchard fruit, malt, charred plastic, vanilla, citrus and burnt popcorn.
PALATE
Mineral water, smoke, citrus peels, plastic and chalky vanilla.
FINISH
Short -> Peat and vanilla with a touch of malt and minerality.
BALANCE, BODY & FEEL
Not balanced, thin body and a light watery feel.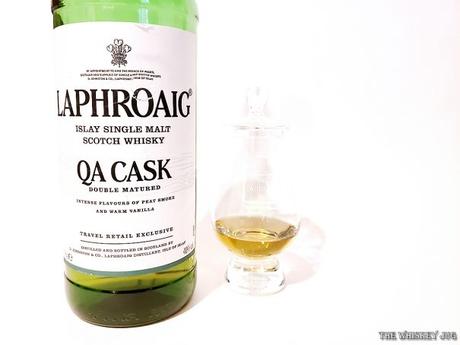 Laphroaig QA Cask Review: Overall and Score
You can't win them all… and Laphroaig definitely didn't win with this one. The Aroma is super light with some mild tropical notes and sharp peat fighting for dominance; Palate is so light and watery it's not registering much but again some mild tropical notes pop in to fight the watery peat; Finish is astoundingly short, just falls off a cliff.
I'm heartbroken over this Laphroaig QA Cask. It's so light, weak and watery, there's just not a whole lot going on. I have a hard time thinking this is much more than 3 years old,.. or is the product of some very tired casks. It's, to sum it up in one word, boring.
SCORE: 76/100 (C)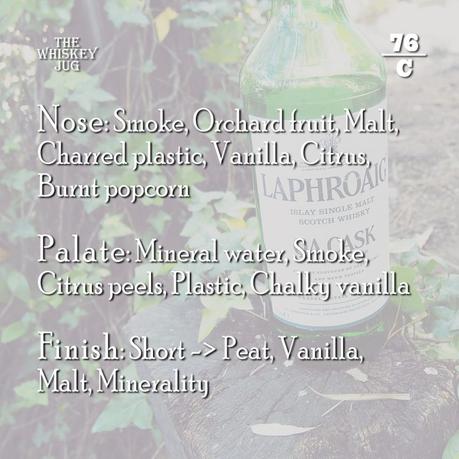 Laphroaig QA Cask Review
85
Nose -

76

Palate -

76

Finish -

76

Balance, Body & Feel -

76
76
Laphroaig QA Cask Review Summary
Laphroaig QA Cask is a weak and watery representation of Laphroaig and I would recommend just finding a taste if you're curious… and that's it.
Sending
User Review
0

(

0

votes)
Comments Rating
0

(

0

reviews)

'…''…'