Hellooo fashion travellers! It's a new day today sooo.... let's land in fashion!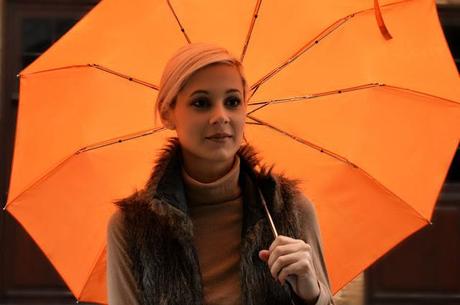 These days in my 
place does not stop raining.. Despite the rain and the cold this photoshoot was really funny.. As you may have noticed from the title this photoshoot was all about brown.. I chose this title for my post because my clothes had almost all the shades of brown.. The hair is inspired from 
Diane von Furstenberg's 

autumn/winter 2012-13 show..
 I hope you like this outfit as much as I like it! 
That's all for today.. Hope you enjoyed our flight! Love you! <3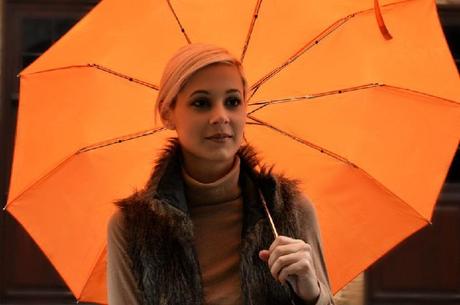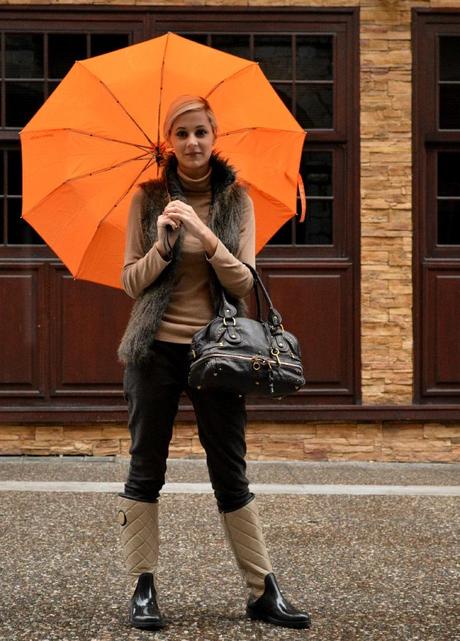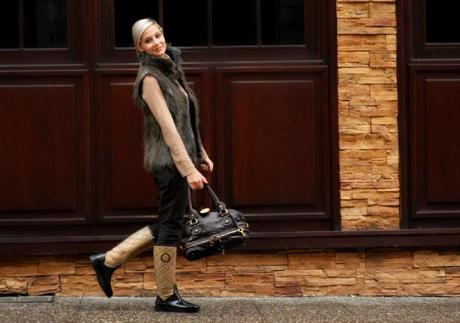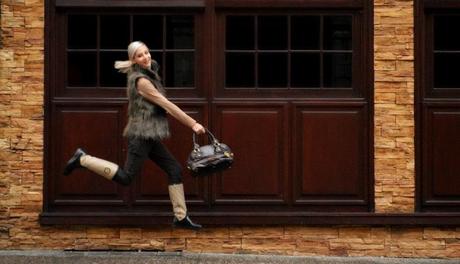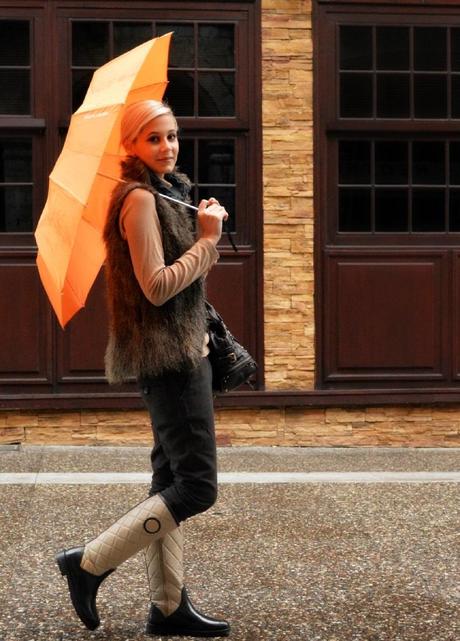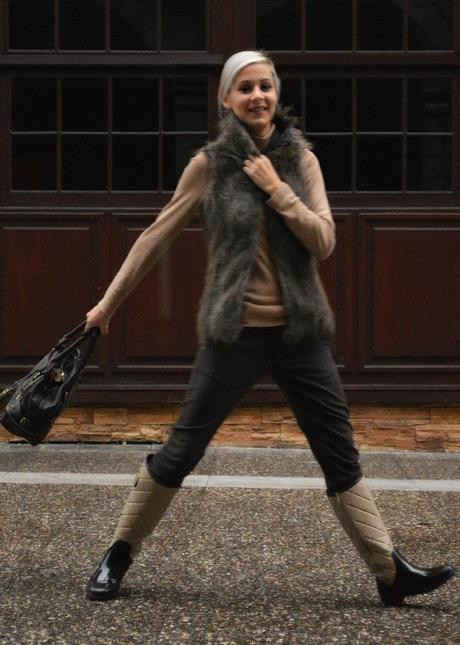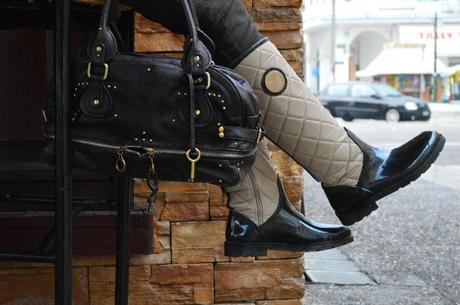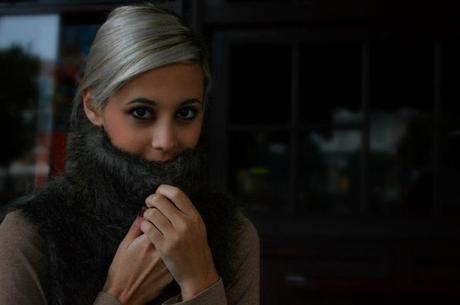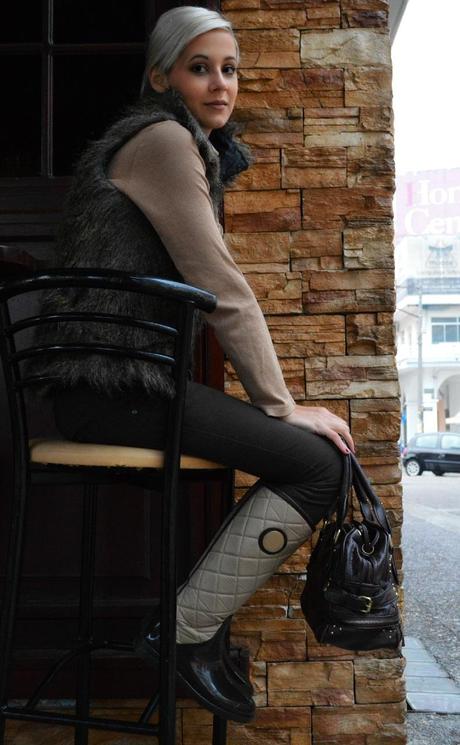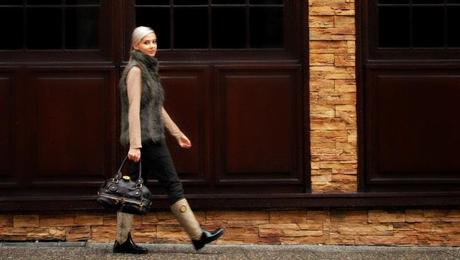 Top: ZARA ( similar here )
Faux Fur Vest: Tally Weijl ( similar here )
Trousers: Diesel ( similar here )
Boots: Tommy Hilfiger ( similar here )
Bag: ( similar here )

Umbrella: Pierre Cardin ( similar here )

Many thanks to my photographer 
Maria Iliadis
I am not affiliated with the brands mentioned.
When pictures from this blog are used in incorrect ways, legal steps will be taken.