Hellooo fashion travellers! It's a new day today sooo.... let's land in fashion!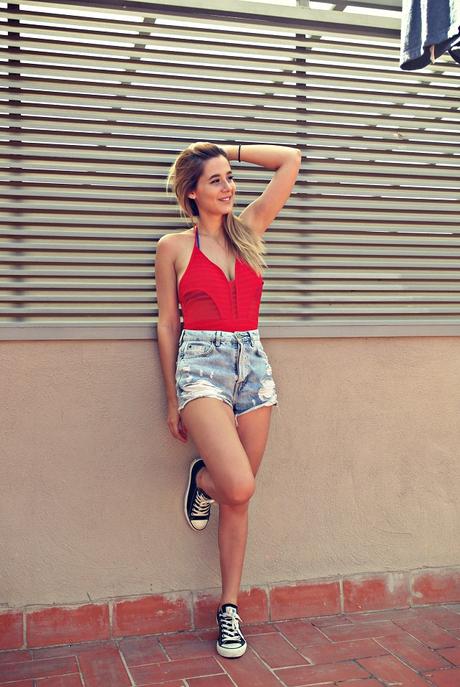 I'm for sure not that "body gifted" as Pamela is, but I can work with what I have.. One of the trends in swimwear this summer is definitely the red swimsuit.. 
To be honest I would never wear a one-piece swimsuit at the beach cause 1) it completely ruins your tan and 2)I get cold when I'm outside of the sea. But, I really like this trend so I'm wearing the red swimsuit as a top..
This particular one-piece is really soft and unique and it's from Rosegal . If you are in search of a trendy swimsuit just visit their site and I bet you'll spend half of your evening tryin to pick your favorite up.. Plus the shipping is reaaaally fast..
I'll leave the link of the producs down below..
That's all for today.. Hope you enjoyed our flight! Love you! <3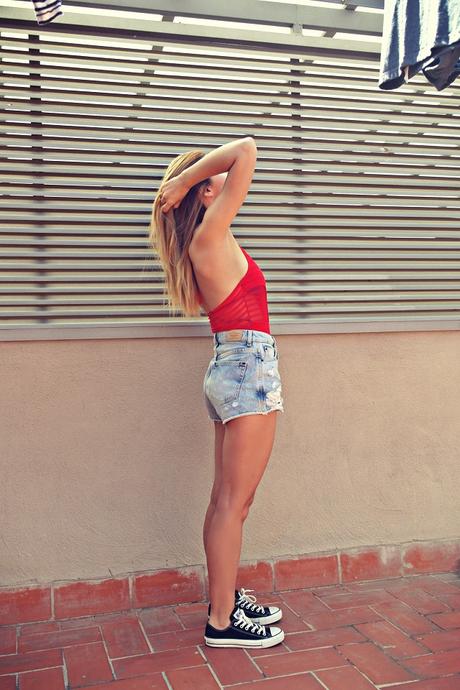 swimsuit: Rosegal - shorts: Pull&Bear - shoes: Converse