Hellooo fashion travellers! It's a new day today sooo.... let's land in fashion!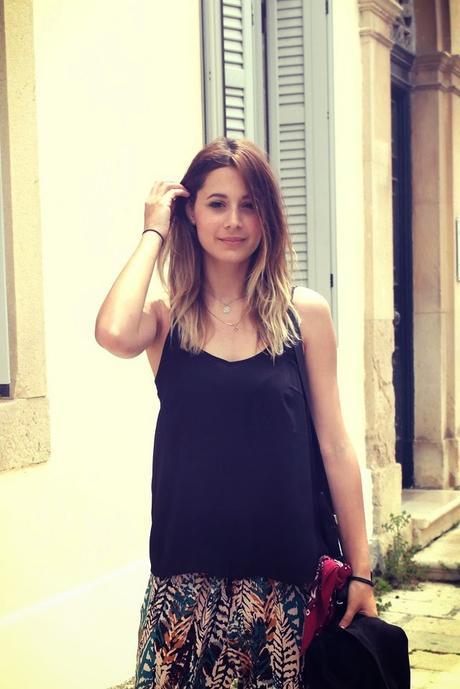 Well.. I am not going to Africa, but these pants remind me of Africa a lot.. I've only been in this continent once, when I traveled to Egypt years ago.. Anyway..
 It is that time of the year that you don't know what to wear. I was wearing this black cardigan, which (as you can see),I ended up carrying and the important part of the photos is missing.. The bandana.. Since in these pictures you cannot see it and I failed showing it to you, I will manage to have more photoshoots with the bandana trend on my head, on my neck, on my bag (like here), on everywhere possible :P .. If you want to see it better, I have a pic on my instagram.. Since we are fashion victims and since bandanas are in this season, we'll let everyone know! 
That's all for today.. Hope you enjoyed our flight! Love you! <3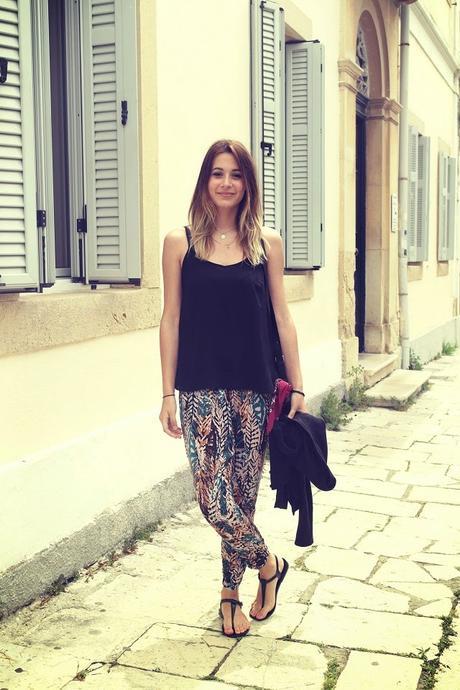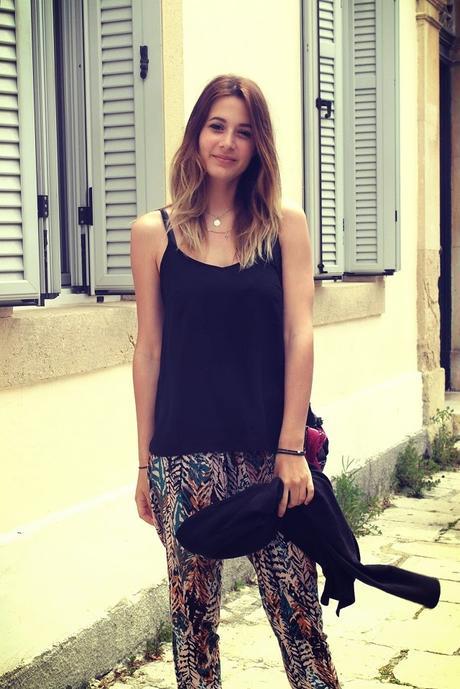 pants - top - shoes - bag - bandana - cardigan - necklace 1 - necklace 2