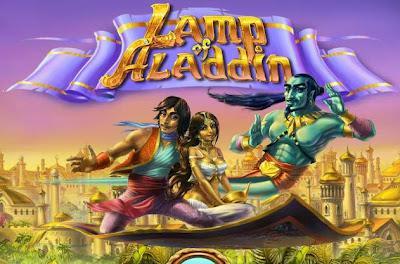 Lamp of Aladdin


Does anyone know exact definition of what is desire? I think desire is the energy that makes you go on. When we make a wish then we set a goal to ourselves. So, from that moment we are trying to find the right way for its realization. As long as you have desires that you can make them come true on your own, then we say that you are one happy person. But if we start to wish unrealizable wishes, then we make a big problem which can lead to various psychological dissatisfaction and frustration. We must be very careful what we wish. Yet, there is one

particular place where we can look into very strange desires. That place is fairy tales. When you're in the mood for the impossible, you should choose exactly this tale and get ready for enjoying in a world where dreams become reality. But if you love to play games, you need to choose one of the many hidden object games and let be the hero who fulfills wishes. Just like the

genie

of Aladdin's lamp. Play this game if you want to experience a real adventure. Every kind of wishes is available, even impossible ones.

Do you want to feel what is like driving the magic carpet? Everything is possible with Aladdin

. Make a wish!